If you are in the mood for a new career then you might want to consider construction management. It is a lucrative career, but is it right for you? According to the Bureau of Labor Statistics (BLS), the median pay in 2016 was $89,300 per year, which comes out to $42.93 per hour. This is a serious improvement over the normal 9-5 job that only pays minimum wage, and the job outlook through 2026 is extremely positive with faster than average growth predicted.
It is expected to grow by 11% which means that through 2026 we will see 46,100 jobs added to the field of construction management! The positive statistics do not end there. Currently, there are 403,800 industry jobs in the United States, meaning there will always be plenty of room in the construction management field. So, what will you be doing, and is it the right field for you?
The Responsibilities of the Construction Manager
As a construction manager, you will find yourself responsible for a wide range of things, including the assurance that the project will be completed on time and within the confines of the allowable budget. In addition, you will need to make sure that you are speaking with customers, working with clients, and making sure that subcontractors are hired when they need to be. In a job like this, you are going to have a lot of responsibility placed on your shoulders but at the end of the day, it is well worth the investment.
Who Can Be a Construction Manager?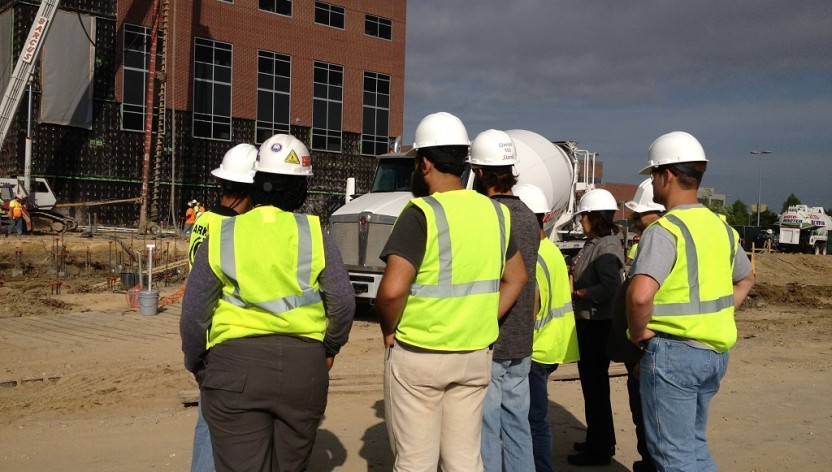 We would like to say that anyone could take on the role of a construction manager, but there are certain personal requirements individuals need to meet. Review the following and make sure that you are ready to become a construction manager:
Interpersonal Skills – This is not a career path where you simply sit in an office and keep yourself hidden away from the world all day. In fact, you will be working with contractors, subcontractors, employees, government officials, clients, and much more.
Math Skills – Fortunately this is something individuals can learn, but being able to do the math on the fly will help you with measurements, supply orders, and much more.
Experience – While it is not necessarily required for you to have a full range of experience in order to be a construction manager it is strongly recommended and highly suggested that you spend at least a little bit of time in the construction industry as a laborer. You can get an idea of how the industry works from the ground up and you can be much more effective when you finally take up your position.
Bachelor's Degree – For the most part you will need to obtain a bachelor's degree in addition to your Associate of Occupational Studies (AOS) degree in Construction Management before construction companies will consider you for this type of position. You must consider this factor when preparing for this career path.
A Career for a Lifetime
As you can see, there is a lot for you to like about this career and once you are in, it will not be long until you start to make the living you deserve. Before all of that can happen, however, you need to get the required degrees! Talk to us today for more information about our degree program and information for financial aid, which is available to those who qualify.
Disclosure:
For more information about graduation rates, the median debt of students who completed the program, and other important information, please visit our website: https://iticollege.edu/disclosures/