Today's job market is competitive, and a solid job search for IT professionals is imperative for success. It includes a plan of knowing what you want, creating a strong resume, preparing for interviews, and knowing where to find jobs.
You are probably in the process of earning an IT degree or have completed one at this time. You should start building a network of friends and other contacts that will help you find viable jobs. Putting more effort into finding a job now will pay off immensely in the future. The longer you wait the more time other job candidates will have to find the best jobs. Start with setting goals for your career.
Know What You Want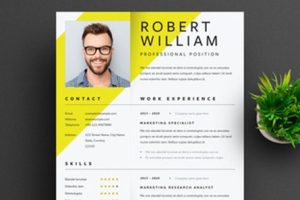 You must define your IT career goals in this step of the job search process to find out what you want in jobs. Look beyond that first job to about 5 to 10 years into the future to see where you want to be. This is your strategic plan, and you must think about staying in a basic position, moving into management, or possibly doing research.
You must explore the knowledge, skills, and experience needed for each of the positions you foresee. Once you understand this part of the career plan, you can look for jobs that will help match you to these three qualities.
If you are currently working in information technology, do you want to transfer to another company or move up? Perhaps you are coming from another type of work or industry to work in IT. Once you find the answers to all these concerns, you should perfect your resume.
Job Search For IT Professionals: Strong Resumes Are Critical
By now, most people know you cannot take your resume for granted. It must be eye-catching, full of meaningful well-written content, and professionally laid out. Here are some great tips provided by the Wall Street Journal.
Highlight your achievements and customize each resume to the job
Choose the best format for the job and make your contact info easy to find
Make highlights stand out to skim readers and add a brief summary
Optimize and prioritize keywords and use compelling bullet points
Focus on transferable skills from other jobs and your training
Prioritize work experience over education
If you are in the early stages of your career, consider limiting your resume to one page. Proofread your finished resume twice and let someone else read it for comments. Think about adding a small amount of subtle color to catch your attention. Finally, make sure the saved file includes your name.
"You must explore the knowledge, skills, and experience needed for each of the positions you foresee."
Preparing for the Interview Before You Go
Before you go to that first interview, you must do some homework to lay the groundwork. This step will make a difference in whether you get the job or not.
Research each company you will interview with, the jobs, and learn something about the manager when possible.
This research includes understanding the organization's culture, products or services, position in the marketplace, and the specific duties of the job.
Think about how your skills, knowledge, and experience relate to the job.
Think about several examples in your experience that were successful and how they can relate to the interviewer's questions.
You should also research the types of questions you can ask and those you should not ask during a formal interview. You may be asked to meet with several people individually and/or in a group. Practicing interviews with a friend will build confidence for the real thing.
The Search: On Your Own And With The Pros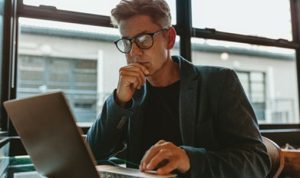 Now that you have a plan for interviews, it is time to pinpoint some jobs and employers. You should look for positions on your own and work with professional job agencies. These favorite international job boards should turn up results:
Indeed
Linkedin
Monster
TheMuse
Search each one carefully for the type of jobs you want and follow their guideline for submitting a resume. If you have a lot of work experience, you can use other specialty job searches. Don't forget to check with your college career services office. Now you are ready for that first real-life job interview.
Job Search For IT Professionals: The Interview
Practicing job interviews is the perfect way to meet with and introduce yourself to managers. Face-to-face interviews tell prospective employers a lot about you. It all starts with a professional introduction to the receptionist and looking like you are really interested in the job while sitting in the waiting area. Follow these interviewing tips:
Clear your mind and listen carefully to each question and comment
If a question is not clear, ask the interviewer to repeat the question
Be specific when answering questions and provide sufficient details or examples
Do not offer personal opinions, beliefs, or judgments
Show confidence in your responses
Make eye contact and show energy and enthusiasm
After the session, thank the interviewer and ask for a business card. Research some interviewing websites if you want more tips. Remember – you only get one chance to make a first impression! Contact us for more information.
For more information about graduation rates, the median debt of students who completed the program, and other important information, please visit our website at: https://iticollege.edu/disclosures/