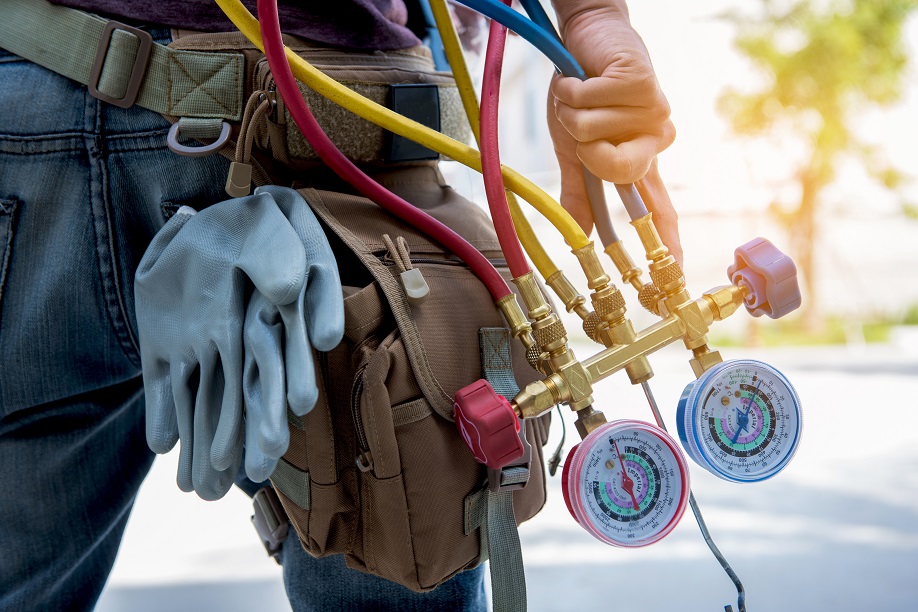 Jobs for HVAC technicians are growing nationwide in the residential, commercial, and industrial sectors. New home and business construction is unprecedented in many states and you can be part of it. An HVAC technician career is stable, challenging, and rewarding. If you are interested in this career, it is time to enroll in a quality training program and scout out the job market.
Whether you are currently in high school, want to change professions, or are unemployed, explore this career and you will quickly see its benefits. There are plenty of growth opportunities with many companies, the salaries and benefits are ample, and jobs are available. The ideas that follow will provide more insights into the HVAC industry.
What HVAC Technician Career Paths You Can Take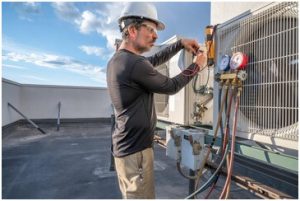 There is no one career path for HVAC technicians because there are four directions you can take with different opportunities in each. These broad paths include:
Residential
Commercial
Industrial
Self-Employment
Trained HVAC technicians work with heating, cooling, ventilation, and refrigeration equipment and systems. They inspect, repair, maintain, and install new systems in homes and businesses. Other work activities include selling annual maintenance contracts and working in a wholesale or retail store.
The best way to launch your HVAC career is by graduating from a recognized program and obtaining industry certification. An associate degree will prepare you for an entry-level job where you can gain practical experience and develop your expertise.
Should You Be Your Own Boss?
One career path that appeals to some HVAC technicians is being their own boss. With excellent training, experience, and certification, you can prepare yourself for self-employment. Before embarking on this endeavor, you should consider some real pros and cons, including:
Pros                                                                      
Make your own decisions and escape the 9-5 rut
Potentially earn more money than working for someone else
Provide a product or service you believe in and are good at
Potentially choose the city where you will work
Work at home when feasible and work as many hours as you want
Cons
Work long hours the first year or two
Face failure during the first few years
Lose an employer's benefits – insurance, retirement, etc.
May not be anyone to cover for you when sick or on vacation
Difficult to be an all-around knowledgeable and skilled business person
You must always be aware of your competitors and the annual business cycle. Is the area where you will work growing or declining? Give some serious thought to self-employment and go for it if you feel confident enough to handle it.
"Jobs for HVAC technicians are growing nationwide in the residential, commercial, and industrial sectors. New home and business construction are unprecedented in many states and you can be part of it."
New Construction or Repair Technician?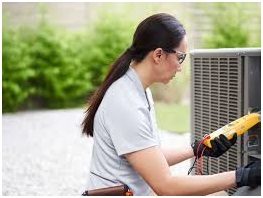 Once you choose the career path that is right for you, you must decide if you want to work with new construction, repairs only, or both. Each of these has its place in the HVAC industry and can be very lucrative. New construction means installing equipment and systems in newly-built homes and businesses which requires a higher skill level.
A repair technician works on previously installed equipment and systems. The old equipment and systems may need repairing, servicing, maintaining, or replacing parts. Of the two approaches, this one is easier and requires less skill, although customers prefer certified techs.
Hands-On Classes Are Important for an HVAC Technician Career
The best training for an HVAC technician is hands-on classes and labs at a technical college. This approach to learning allows students to gain real-world work experience as they progress through their program. Classes and labs tend to be smaller than in traditional colleges, and students get more individual attention. They work with these HVAC components:
Electrical circuits, electrical safety, motor controls, and the national electric code
Heat transfer, basic and advanced programmable logic controllers
Refrigerants, safe work practices, computer applications, and networking
Workplace communications and a broad overview of the industry
An Outstanding College Program Awaits You
An exceptional program that has trained hundreds of students as qualified entry-level HVAC technicians is available at ITI Technical College. Our Associate of Occupational Studies (AOS) Degree in the Air Conditioning, Refrigeration, and Electrical Technology Program is well recognized by local businesses and industries. Contact us today!
For more information about graduation rates, the median debt of students who completed the program, and other important information, please visit our website at: https://iticollege.edu/disclosures/