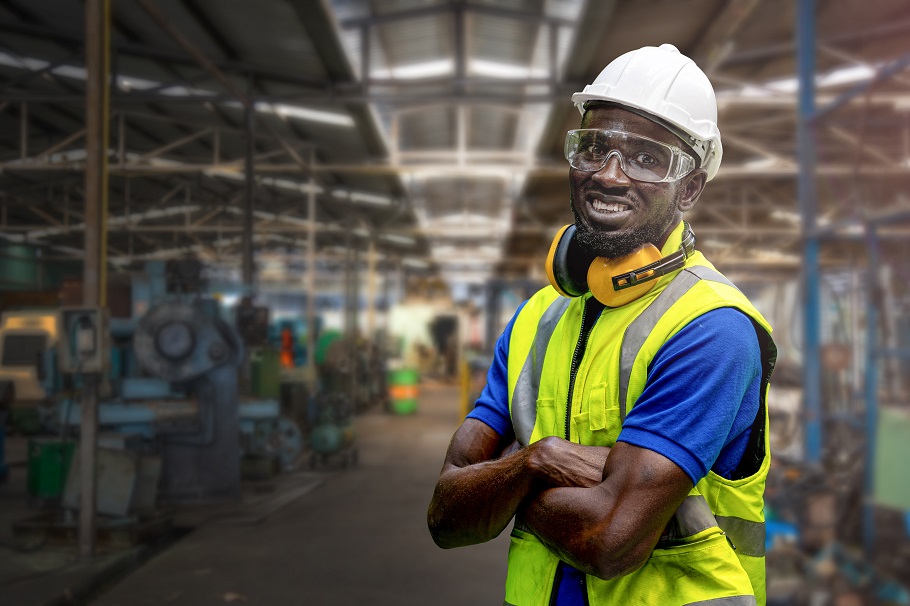 Natural leaders in construction management are in demand. Leaders manage people and tasks, while natural leaders get more done in less time. They also tend to have more committed followers along the way. A construction manager is a leader from the beginning to the end of projects. As leaders, they must carry out these essential functions:
Plan projects
Monitor projects
Control projects
See projects to effective completion
Stay within schedule and budget
The degree and best style of leadership depend on managers' abilities, work teams, tasks to be performed, project resources, and clients' demands. Some of the abilities include taking charge, communicating well, building rapport, and handling stress well. In the end, leaders only accept the highest quality of work from crews and subcontractors. Construction management is a great career path for natural leaders.
Managers Are Leaders in Any Organization
Some employees see their managers as stewards of things like managing money, overseeing marketing, coordinating with the accounting office, and handling human resources. They tend to overlook the manager as a leader, motivator, teacher, and coach. Leaders in these capacities help employees adopt the same goals as the organization itself to be effective.
Some managers are more passive than others and should become more motivational toward workers. When leaders are not aggressive enough in a positive way, they may be replaced by people who lead by example. Natural leaders in construction management know they must lead by committed action every day.
Someone Must Take Charge as Leaders in Construction Management

Taking charge means accepting the duties and responsibilities entrusted to you and carrying them out. Construction managers get more done by empowering workers and committing them to improve their daily efforts.
Another way to describe taking charge is seeing that everyone is doing what they are supposed to do. Good leaders compare notes with employees to see if they agree on what their jobs consist of. Admiral Chester Nimitz said, "For leadership to be authentic, we have to make decisions and take risks. If we are too timid to use the authority our boss gives us, then we are not doing our jobs."
"A construction manager acts as a leader from the beginning to the end of any project."
 Natural Leaders Are Good Communicators and Rapport Builders
Someone once said, "Communication is the lifeblood of a relationship." When we do not communicate well, we miss out on a lot of things in life and at work. Leaders must say what they mean and mean what they say. Employees must know what is expected of them in a realistic and understandable way. Leaders do this with great communication.
Along the way, construction managers that communicate well with all stakeholders in projects build rapport with them. This is essential to meet the client's needs by understanding the building plans and doing the work correctly.
Natural Leaders Can Handle Stress Better Than Average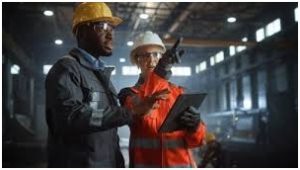 Construction projects, especially major ones, carry stress with them for employees and leaders. Here are some things managers sometimes face with their building projects:
Shortages in the labor force
Shortages of materials and supplies
Clients sometimes change their plans
Costs go up higher than expected
Workers make too many mistakes
Unexpected weather causes serious delays
Managers must keep their cool without becoming unduly upset. This is one of the factors that separate ordinary managers from natural leaders. It never hurts to take some anger and stress management training to handle what comes up in the construction industry.
Natural Leaders Accept Only The Highest Quality Work
Great leaders do not accept or take shortcuts in their work. They want to please their clients and make sure the structures meet all building codes including structural integrity and safety. Managers must empower the workers and motivate them to do their best each day to provide high-quality results.
Construction managers know that inferior work will need extra time, effort, and cost to rework problems and make them right. There have been instances of serious injuries and deaths caused by negligent work. Managers want to avoid them as well as lawsuits.
Natural leaders can better handle everything we have discussed. They need to add one more tool to their toolkit and that's a college degree.
A Natural Leader Also Needs A College Degree
If you want a career in construction management, go to your first job prepared for success with a college degree. Earn an Associate of Occupational Studies (AOS) Degree in our Construction Management Program at ITI Technical College.
Receive the training and education to obtain an entry-level job in this industry. Our professional faculty and staff are prepared to help you develop your skills and talents to a high degree. Request more information about our college and programs to see what we have to offer. Call us today at (877) 591-1070 for more information
For more information about graduation rates, the median debt of students who completed the program, and other important information, please visit our website at: https://iticollege.edu/disclosures/