If you've recently graduated from high school, or if you're in a job where you feel you have reached the end of the progression ladder, then you're going to have an important decision ahead of you. You could get stuck in the rut of not really being sure of where you want to go in life, or, you could make a positive change and enroll in a respectable medical billing and coding school that can give you a great future.
One year of training in our Medical Coding Certificate program at ITI Technical College will prepare you for employment in the industry, and there are a number of reasons why this job is ideal for anyone who wants to get started on a rewarding and financially lucrative career.
Shorter Study Time and High Employability When You Learn Medical Coding

If you have ever hesitated at the idea of attending college for an extended degree course, then you're not alone. While it can be a good choice to take a longer course of study, there are a number of factors to consider when doing so. You'll need to know that there are good job opportunities in your chosen field, and you'll need to be absolutely sure that you're following a career path that will still interest you by the time you've graduated.
If you have reservations, then you might be better suited to taking a short certificate course that works better for you and still makes you eligible for employment in a highly respected industry.
ITI Technical College's Medical Coding Certificate program will only take you 12 months to complete your study and become a medical coding specialist. During your study, you will learn in a supportive environment, where you will master medical terminology, professionalism, communications skills, and general office computing skills. Coders are currently in high demand, so you'll be able to find work anywhere in the United States, and unlike some jobs that don't require degrees, you'll be able to earn respectable money in a junior role.
According to BLS.gov, a medical coder has a median salary of over $37,000 per year, and with experience, that figure can increase. Medical coding isn't just a job; it's a career! You could start as a junior coder, work your way up to a senior role, and even enter management if you apply your skills well and take advantage of every opportunity that you get. Even if you plan to take additional education in the future, medical coding can be a great stepping stone. Training to become a nurse is a great example of this. If you have a background in medical coding and experience in the healthcare industry, you'll be more prepared to take part or full-time study for a nursing degree in the future. Coding will create career pathways for you, and the fact that you can get into the industry so quickly makes it one of the most in-demand areas of undergraduate study today.
A Good School Will Make All the Difference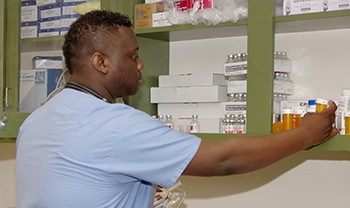 Employers prefer candidates who have completed a full-time study in an industry-recognized course, which is why enrolling at ITI Technical College would be a great move for your future. Our certificate course is well-rounded allowing you to become proficient in ICT-10 and CPT coding procedures, both of which are knowledge requirements of all reputable healthcare organizations.
In short, enrolling today means that you're making an investment in your future, and with skills in medical billing and coding, that future will be extremely bright.
If you think you're ready to learn and the challenge of a new career excites you, then it's time to give us a call. We'll provide information on upcoming class schedules, and we can begin the enrollment process right away. Don't miss out on this perfect opportunity to start your path toward a career that you can be proud of.
For more information about graduation rates, the median debt of students who completed the program, and other important information, please visit our website: https://iticollege.edu/disclosures/