How long do you think it would take to train for a career that is fun as well as financially rewarding? Some people spend years at college to end up not being able to find employment in their field, or they may even discover that they have a passion for another area of work and study. If you want a faster route to success, then sometimes a short certificate course, such as Medical Coding, is the way to go.
With ITI Technical College, you can enter the exciting world of Medical Billing and Coding, and you won't need an expensive degree to get there. You'll be able to finish your certificate in 12 months of full-time study, and you'll hold a qualification that makes you highly competitive in the job market.
What You Learn at School for Medical Coding Procedure
Medical procedures and billing codes are used in both the healthcare and insurance industries. Think of codes as standardized patient records in a concise form. Unlike doctor's notes which can sometimes be difficult to interpret or even read, medical codes can be easily interpreted and understood by medical professionals and billing teams across the country. If a patient has a procedure at a hospital in California, then a specialist doctor in New York would be able to look at standardized code records and know exactly what that procedure was. The records mean that there is no ambiguity and they also ensure that patients get the right treatment, based on their previous medical history.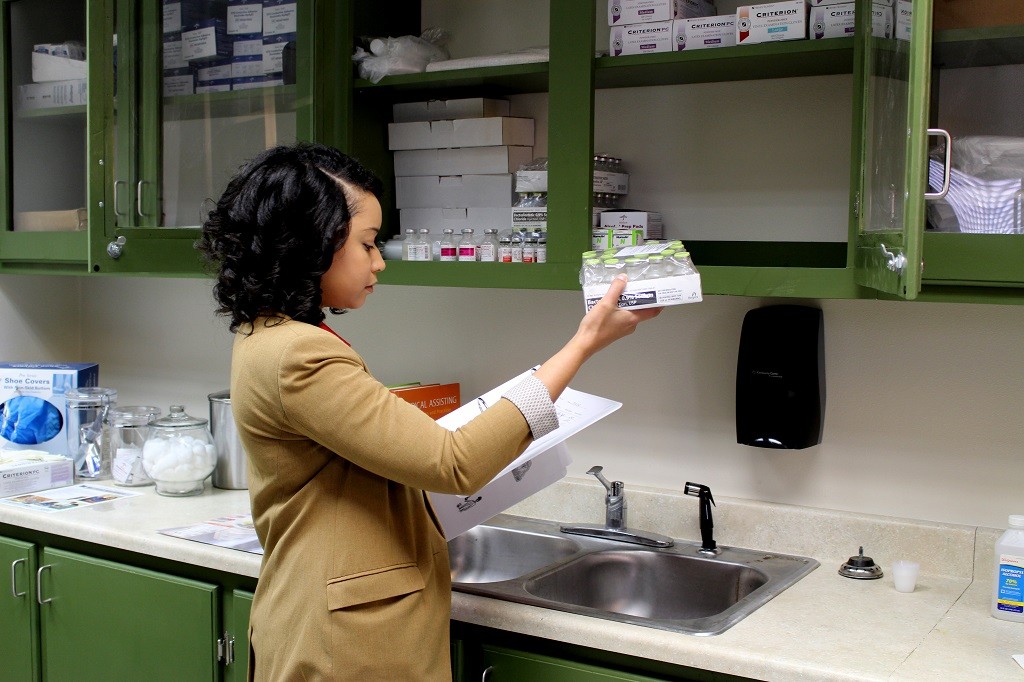 Even insurance companies use specialized medical codes. Code for billing is standardized and ensures that a patient gets the right HMO coverage, based on the procedures that have been performed. In short, coding benefits everybody involved, right from the patient, to the insurance representative who takes care of a claim.
At our school for medical procedure codes, you will learn the industry standard codes that will be used to benefit patients and healthcare providers. You'll be able to take non-standard records and prepare them to be compliant with currently recognized industry standards. You'll learn to work both quickly and efficiently, and with total accuracy.
The medical billing and coding training at ITI is designed to help you prepare for a busy workplace environment. You'll work in relatively small teams with other students, simulating the close-knit atmosphere that exists at many hospitals and clinics. Of course, you'll also learn how to work under pressure and tight deadlines, so you'll need to have a clear head and attention to detail.
Medical coding training won't just cover the actual codes that are used in the industry but will also prepare you to use standard software applications that can be found in almost any hospital or medical center. Getting familiar with the software will allow you to apply your technical skills with complete confidence. We focus on skills training just as much as we do theory, so once you've completed your study, you'll be just as valuable to an employer as somebody who has a year of experience in coding.
When you choose medical coding school in Baton Rouge, you'll be taking an important step toward your future career, and you'll be able to complete your certification in just a year of full-time training. How many other opportunities can offer qualifications and a high chance of employment after just a year?
Call Today for All of The Details
If you're ready to start training, or even if you want more information about the programs that we offer, simply give us a call today. We can talk you through the requirements and enrollment steps, and help you on your way to a meaningful, rewarding, and stable career.
For more information about graduation rates, the median debt of students who completed the program, and other important information, please visit our website: https://iticollege.edu/disclosures/