Everybody wants to find a career where they can make a difference. For different people, this can mean different things. If you're somebody who likes to create, inspire, and work with the latest technology, then you might just be perfect for a Computer-Aided Drafting Program. By studying in this area, you could be helping to design and produce some of the most important landmarks and civic works in the near future.
CAD School Allows You to Reach New Heights
Performing a job well can be a point of pride for almost anybody. What if your job was as a CAD designer helping to bring buildings and other civic works to life? You could be designing luxury homes, bridges, railway networks, or even large development high rises in the country's largest cities.
A CAD & architectural drafting program will allow you to take the things that inspire you, and work them into functional designs that will then be in the public eye for decades to come. When you look up into the sky at some of the most recent large-scale developments, you can be absolutely sure that a qualified CAD school graduate would have had a significant role in making that project a reality.
What Do You Need To Make It In Computer-Aided Drafting College?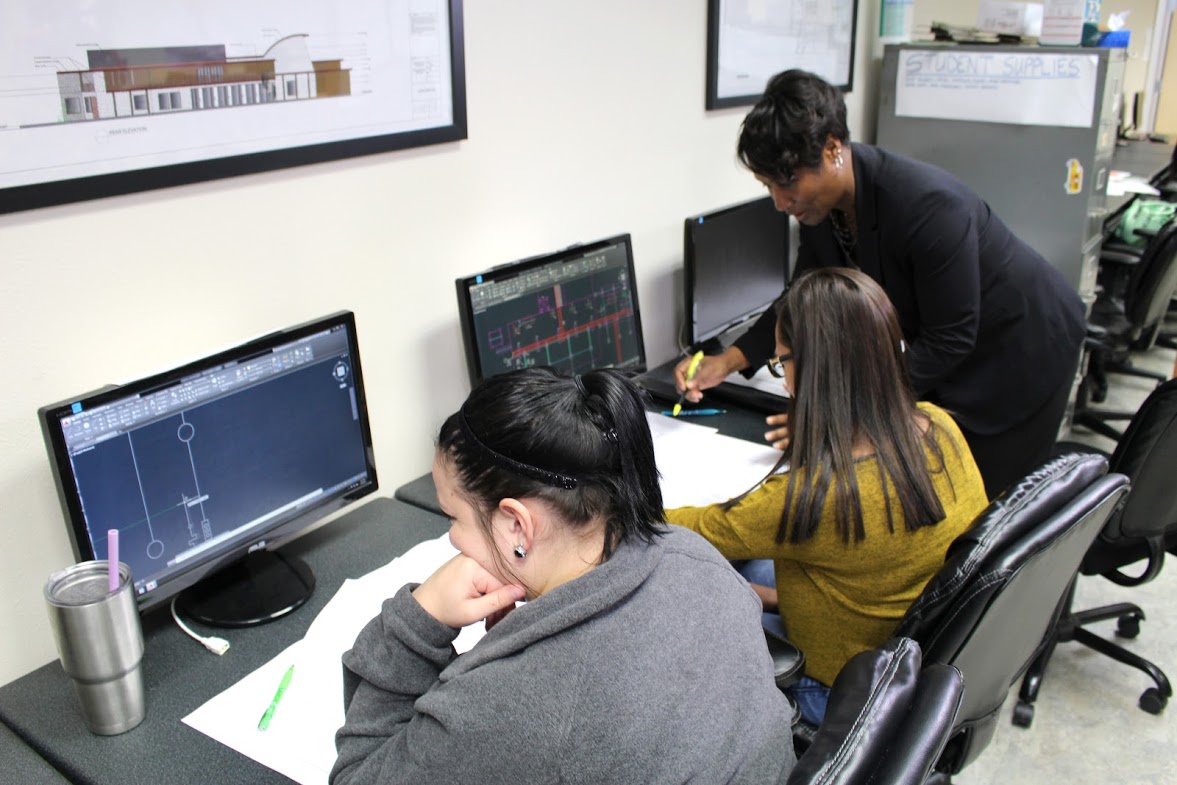 Both the learning program and your eventual career will be highly technical, so you're going to need to be someone who has an analytical mind, and is willing to constantly learn. If you have strengths in mathematics, then you'll also be a good candidate for a CAD and design program.
Even if you have some skills that you're still developing, studying at ITI Technical College can prepare you for the workforce by giving you the foundation and advanced skills that are in demand. Cartesian math, algebra, and other forms of advanced math are taught during CAD & architectural drafting programs. You'll also learn how to use industry-leading software like AutoCAD, and you'll even develop some professional and project management skills.
While you won't enter the industry as a star designer on huge projects, your education will provide you with what you need to start getting experience in a junior role, allowing you to develop your skills and prove yourself to your future employers. By making the right impressions early in your career, you'll be in the best position to take advantage of future opportunities. Remember, your education at ITI is all about creating the foundations for your career. By taking the important first step, you'll be setting yourself up for a future that can only bring you success.
Getting Started at ITI Technical College
We offer programs to high school graduates, as well as professionals from other industries who are looking to upskill or cross-skill. We aim for enrolment policies that are as open as possible, and we will assess you based on your ability to learn, along with your genuine interest in beginning one of our programs. Our fees are highly competitive, and there is even financial assistance available for qualified individuals.
If you're ready to start taking steps towards a future where you can make a real difference, then it's time to give us a call, or simply fill out our contact form online. We'll be in touch to arrange an interview and begin the enrolment process.
ITI is a great route to success in Louisiana, and the Drafting and Design Technology Associate of Occupational Studies (AOS) Degree can give you the skills that you need to work anywhere in the country, or even in hotspot locations around the world. Imagine having the skills and knowledge to develop skyscrapers, luxury hotels, or set-piece bridges and other constructions in the world's most famous cities.
Your journey begins here at ITI Technical College.
For more information about graduation rates, the median debt of students who completed the program, and other important information, please visit our website: https://iticollege.edu/disclosures/