Changing careers at any point in your life is going to be a significant challenge, and if you're here reading this, then you are already well aware of that fact. Process technology school can be an outstanding gateway to a new career if you simply let it, and today we're going to talk a bit about what process technicians do and most importantly what you can be expecting to do once you start your new career. Let's start by discussing what a process technician is!
A Look at the Position of Process Technician
A process technician will be involved in the manufacturing process at all stages and their job will be to guarantee that all processes, documents, and equipment operations are carried out in adherence to protocol. As a process technician, you will be involved in all of the different stages of manufacturing, whether it's an industrial plant or a pharmaceutical/medical device setting. In fact, you can often find a process technician in clean room environments.
A Closer Look at the Role
As we mentioned before, the process technician will be involved in all stages, ensuring that the job is done right from the beginning to end. The role will require a decent working knowledge of the process and with that being the case, quite a bit of responsibility and trust is endowed to those who ARE in these roles. If any deviation is made from the standard practice, entire production lines could be altered or batches could be destroyed, costing the company a ton of money in the process. You need to be careful, you need to be thorough, and you need to be ready to accept the responsibility.
Data Gathering Responsibilities
As a process technician, you will need to gather data from the process and report it to senior staff members. Throughout your process technician training, you will learn the importance of assessing the cost-effectiveness of each and every process that is undertaken. In the end, your job will be to make sure that the process is highly optimized and that it is worth the money spent.
An Overview of your Responsibilities
Now that you know the general responsibilities of the process technician, what are some specific jobs that you will need to be doing? We've put together a quick list of things that you will need to know and that you will need to adhere to as you move through your process technician career:
* Document Process Routine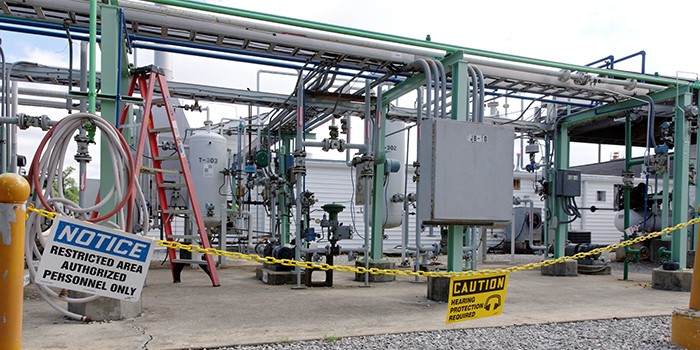 * Report Data to Colleagues
* Adhere to Internal SOP (Standard Operating Procedures)
* Diagnose Routine Problems in Process
* Troubleshoot Problems
* Clean Spills
* Mix Chemical Reagents
* Start Up/Shut Down Machinery
* Report Maintenance Needs/Repairs
As you can see, this is a very involved job and you will need to be ready to not only meet a series of challenges but also be more than ready to solve a plethora of potential problems. If you feel that this is the job for you, and if you're ready to take on the challenge, then now would be the optimal time for you to start planning your foray into the field. We offer outstanding training that you can count on, and that will bring you to the next level in the field you wish to be in. Call us today for more information and to take your career to the next level.
For more information about graduation rates, the median debt of students who completed the program, and other important information, please visit our website: https://iticollege.edu/disclosures/