Here's a good question: what is a home health agency? These agencies are exactly what they sound like; health agencies that assist individuals in their homes rather than in an office of some sort. A hospice service, for example, would be a great example of a home health company. In addition to that, you have companies that will serve to help individuals recover from injuries at home, making it a very important outpatient service. Home health agencies have one thing in common with office-based healthcare: they need medical coders. That said, taking a medical billing and coding course to prepare you for this line of work is an outstanding idea.
Why Medical Billing and Coding is Critical to the Home Health Agency
Just like any other medical facility, a home health agency needs to keep track of several different items. It starts, of course, with the patient's diagnosis. In medical billing and coding school, you will learn that every patient receives a unique diagnosis for their visit and this needs to be converted into a code. Once the code is determined it can be applied to the file and the next part of the process begins.
After the correct ode for the diagnosis is found, it moves on to the billing portion. The code can be sent to the insurance company, or to whoever is deemed responsible for taking care of the financial side of the equation. We cannot stress enough how important it is to get this part right the first time.

Getting it Right the First Time
The problem with medical coding and billing is that when the diagnosis is recorded, it must be recorded exactly right. This means that the code needs to match the care that the patient received. If it is written incorrectly and then sent off to the insurance company for billing purposes, there is a good chance that it is going to be rejected.
This is an annoyance, but it also takes up more of your time. Time is money in the professional world and if you do this too often you're quickly going to notice a finance leak where there really shouldn't be one. By getting this right the first time, the company saves money and serves the patients a little better. You can see the clear benefit of that!
It's All About the Education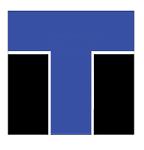 If you want to join this field and really make a difference, then having a strong educational foundation will make all the difference. ITI Technical College offers outstanding course curriculums and certificate programs that will easily get you up to date on the latest techniques and technologies in the coding industry. There is a lot to learn and quite a few things you need to do, but if you are willing to take on the job, then ITI's experienced instructors will train you and bring out the best of your abilities.
Ultimately, it's up to you, and you could be taking up this career for several different reasons. Maybe your plan is to use this as a jumping-off point for another career, or maybe, just maybe you plan to make a career out of it. Either way, we'll give you the tools that you need to get started whether you're heading into the home health business or a typical hospital setting. All you need to do is take the first step and contact ITI Technical College today!
Disclosure:
For more information about graduation rates, the median debt of students who completed the program, and other important information, please visit our website: https://iticollege.edu/disclosures/