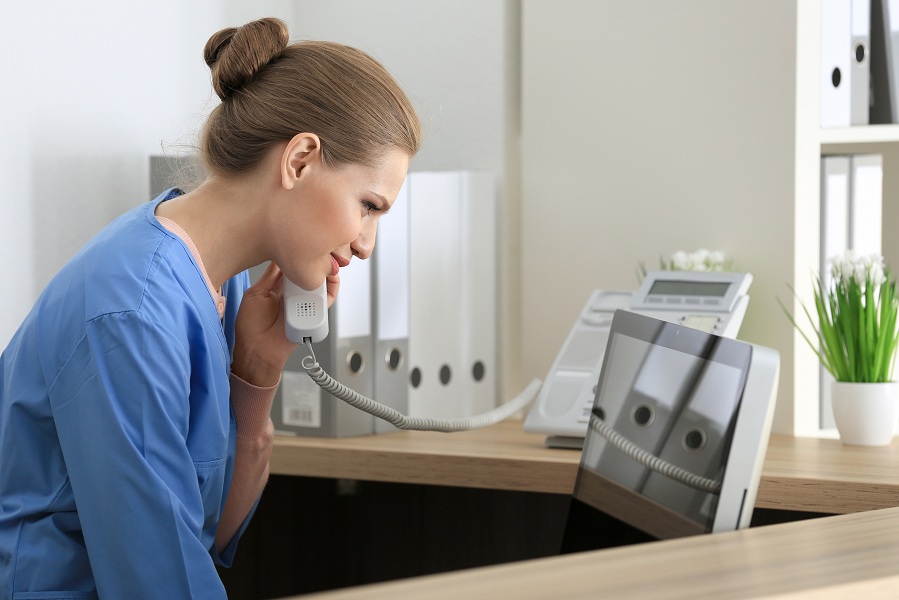 Is A Medical Coding Certificate Worth It? Healthcare is the fastest-growing industry in America and globally. It made up 19.7% of the U.S. economy in 2020 and is still increasing. As people live longer and the population still grows, more of us will demand healthcare in its various forms. All jobs within this industry grow along with it including Medical Coding and Medical Billing.
Medical coders translate notes, summaries, and reports into an alphanumeric code system that is entered into a medical database. The patient codes are kept for future reference and billing insurance companies.
Medical coders typically need a Medical Coding Certificate from an accredited college. The training is generally completed in less than one year, and the graduate is prepared for an entry-level job in a doctor's office, lab, or clinic. With more experience and training, coders may advance to positions in hospitals and other facilities.
A Medical Coding May Be Right for You
If you want to work in healthcare without dealing directly with patients, medical coding may be a great position for you. Coders and billers work behind the scenes to keep accurate patient records so physicians and other medical staff can provide proper treatment. The physicians and staff refer back to the coded records to also address patient follow-up visits.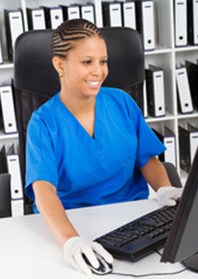 If you like working with details in a clean and organized environment, medical coding can supply your needs. You can also have the personal gratification of helping patients by keeping accurate and timely records of their:
Diagnoses
Family medical histories
Treatments
Medications
Surgeries
Recommendations
It is super to know that medical coders, billers, secretaries, and others who maintain healthcare records are in demand.
Medical Coding Graduates Are In Demand
We started with the question, "Is a medical certificate worth it?" The answer is definitely 'yes' from a demand standpoint. According to the U.S. Bureau of Labor Statistics (BLS), jobs in medical record keeping are expected to grow 7% from 2021-2031. These facts also make this career even more worthwhile:
12,300 new jobs are expected to emerge from 2021-2031
Training and education needed – postsecondary nondegree award
The median salary in 2021 was $46,600 per year
186,400 people were working in this job in 2021
The future for medical coders looks promising for anyone that is properly trained. Jobs are available in virtually every state, especially in the larger cities.
"As people live longer and the population still grows, more of us will demand healthcare in its various forms. All jobs within this industry grow along with it including Medical Coding and Medical Billing."
Those With A Medical Coding Certificate Can Also Work In Medical Billing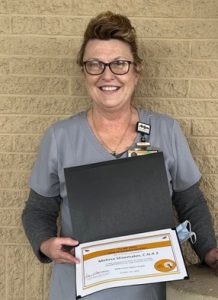 Medical coding and medical billing go hand-in-hand with each other. Students receive training for both when they earn a medical coding Certificate. Performing both services adds variety and spice to a job. Medical billers use coded patient records to create patient claims and send them to insurance companies and other third-party payers.
Coders who work in small medical facilities typically also bill insurance companies. Those who work in large facilities do one job or the other but not both. The workload is too great in major hospitals and clinics for one person to perform.
Billers are also responsible for billing patients for any balances not paid by their insurance companies or other parties. If some patients do not pay their bills, their accounts may be turned over to a collection agency.
The Importance Of Being Certified
Here's a bonus you may not be expecting but it makes working in this profession more enticing. Strive for certifications beyond the initial college certificate diploma, and here is why. According to the American Academy of Professional Coders (AAPC), "certified coders earn an average of close to $14,000 more per year than those without certifications." (This reflects income for experienced workers and not for beginners.)
Do Not Pass Up Your Chance to Earn A Certificate
Earning a Medical Coding Certificate is absolutely worth it when you enroll in the right program. With some dedicated work and the right training, you can learn to be successful in this position. You can land a viable job with a competitive income at a critical time in the healthcare field.
ITI Technical College has an exceptional record of training and graduating students for technical careers. Our Certificate in the Medical Coding Program is what you need to meet employers' requirements. We look forward to meeting you! Contact us today for more information.
For more information about graduation rates, the median debt of students who completed the program, and other important information, please visit our website: https://www.iticollege.edu/disclosures