Why Medical Coding Is Essential During and After the Covid-19 Pandemic
According to the Bureau of Labor Statistics, the job outlook for Medical Records and Health Technicians is projected to grow by 8% during the next 10 years or so, which is much faster than the average growth rate for all other occupations. Specialists are in demand in Medical Coding After The Covid-19 Crisis.
Experts agree the demand for health services will continue to increase beyond this time as well. To begin a career in this healthcare occupation, you will need to enroll in and graduate from some form of a medical coding certificate program or degree program.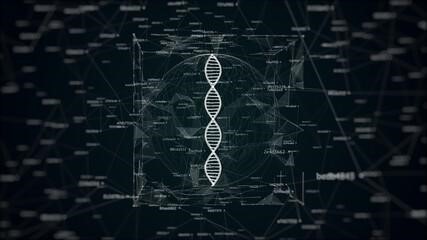 New ways of delivering medical services have arisen to combat the Covid-19 pandemic, but the medical coding and billing profession has not changed. It is an essential part of teamwork with a medical provider's billing department to get claims filed and paid.
This work is vital to keep accurate patient records and keeping revenue flowing into doctors' offices, clinics, and hospitals across America.
What Does a Medical Coding Program Prepare You For?
A Medical Coding program from a reputable technical college will train you to make medical diagnoses, treatment, billing, and insurance documentation and records and translate them into specialized data. The data will be classified, entered, and processed in a record-keeping form to keep files on each patient. You will learn the following skills, among others:
Use medical records and insurance software
Understand basic anatomy and physiology
Work effectively with medical terminology
Understand medical treatment procedures
The latest medical coding nomenclature
Ability to accurately code records for the billing department
Regulations relating to medical insurance and Medicare
A high-quality medical coding program will devote as much individual attention as possible to students to train them and check their learning progress. Real-world simulations will give students practice for their first entry-level jobs to jumpstart their careers.
A medical coding certificate program will prepare you to work professionally in a healthcare environment and effectively communicate each part of your job with other staff members. Those currently employed in this occupation experience the reward and fulfillment of helping patients while working in a growing, dynamic industry.
How Medical Coding Is After The Covid-19 Crisis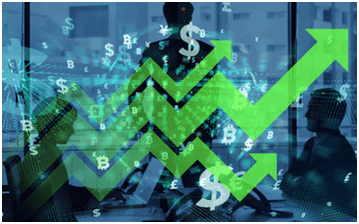 The Covid-19 crisis is an example of why we need more well-trained medical staff, such as medical coders and medical billers. Whether it is a major flood, tornado, earthquake, hurricane, forest fire, or another large-scale emergency event, the need for medical coders will remain strong.
A medical facility's well-trained staff is critical as we enter an era of new and experimental vaccines. Working in this type of environment provides an opportunity for the medical coder to grow personally and professionally by providing the type of services in current demand.
Widespread diseases and illnesses affect people of all ages from children to the eldest in our society. As the U.S. population grows, so does the need for medical services for everyone. The same can be said for an exploding virus that is not yet contained. Medical coders lie at the heart of keeping complete and accurate patient records for current and future patient evaluations.
"A Certificate in Medical Coding can open many opportunities for you because medical facilities in every state need medical coders."
Where Specialists Can Work After Graduation in Medical Coding After The Covid-19 Crisis
A Certificate in Medical Coding can open many opportunities for you because medical facilities in every state need coders. The following is a comprehensive list, but it is not all-inclusive:
Doctors' offices, general clinics, and hospitals
Ambulatory surgery centers and trauma clinics
Nursing homes and health departments
Dental and orthodontic facilities
Addiction and mental health centers
Chiropractic and Acupuncture providers
Many specialized medical providers can use your knowledge and skills, such as:
Communication and speech disorder centers
City, county, state, and federal government agencies
Optometry and ophthalmologist offices
Diagnostic and intervention centers
Laboratory and preventive care providers
Rehabilitation and therapeutic centers
Dietetics and clinical nutrition
This list does not stop here, and you can scan more potential employers by viewing the National Center for Education Statistics site. TIP: Discuss your career goals with a few people currently employed in Medical Coding for their insights and advice.
Be Selective in Choosing a College to Earn Your Certificate
You owe it to yourself to be selective in choosing a college and medical coding program to enter. Working in this profession requires more than just obtaining a certificate, as you need industry-approved training to really be successful.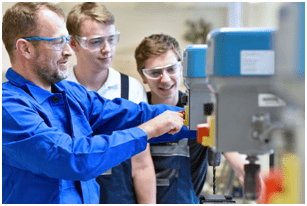 This list will help guide you in making the right choice for your individual needs:
A college that is fully accredited
A program that is staffed by well-trained instructors
A curriculum that provides exceptional hands-on training
Small classes where you can get more individual instruction
A school that has strong financial aid and job placement offices
Caring and dedicated faculty, staff, and administration
Convenience class schedules to meet your lifestyle
For those of you who live in the Baton Rouge area, you will find that ITI Technical College meets all these requirements. ITI is accredited by the Accrediting Commission of Career Schools and Colleges (ACCSC) and has helped graduate students since the 1970s!
The dedicated admissions staff at ITI Technical College can help answer any questions you may have and is eager to help you forge a clear path towards your future. Reach out today to discuss your career interests and start the admissions process!
For more information about graduation rates, the median debt of students who completed the program, and other important information, please visit our website at: https://iticollege.edu/disclosures/