There are some careers existing today that you may not quite think about when you consider a career direction, but these same careers offer stability, dependability, good income and, for some, are a springboard for other opportunities. Many vocational careers fill this description, and our goal at ITI Technical College is to get you plugged into a career that's not just an end goal, but the beginning of something exciting.
One of these jobs happens to be Medical Coding, and we have a program that's perfect for the eager individual who's interested in a unique career in medicine. Maybe we have your attention at the thought of a career in medicine that doesn't instantly involve multiple years of schooling; if that's the case, allow us to tell you a little bit more about Medical Coding, how it can be a great stepping off point for a career in medicine, and why ITI Technical College may be the school for you.
What IS Medical Coding?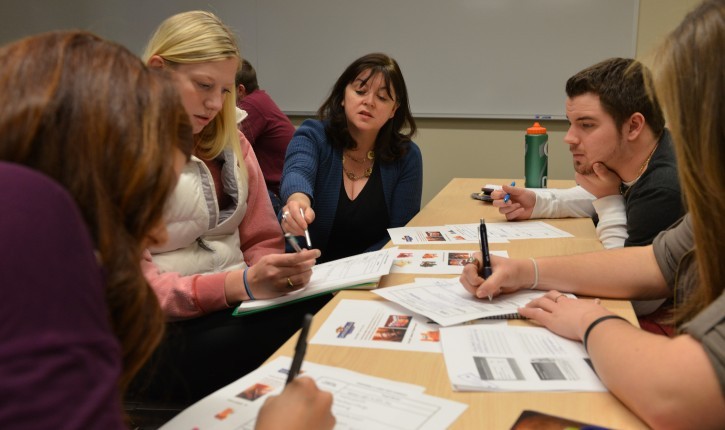 We'll start with the basics, because many people aren't even aware of what Medical Coding is, or what it entails as a career option. Generally speaking, medical coding is the transformation of healthcare diagnosis, procedures, medical services, and equipment into universal medical alphanumeric codes; all codes are taken directly from medical record documentation, like doctor's notes, lab results, and other similar things. You might be wondering… why? Wouldn't it just be as fast and easy to document symptoms, illnesses, diagnoses and procedures? Though on some level those things are documented, insurance companies could do little with this type of information.
See, in order for insurance companies to do their jobs in paying bills, issuing reimbursements, and collecting payment, they need detailed information surrounding each case; however, the amount of documented information required is so vast, it would be nearly impossible to relay on a case by case basis, even for simple cases like a respiratory cold, or the flu. So, in a system overloaded with medical information that's collected and distributed at doctor's offices, it helps to have a process for efficient transfer of mass amounts of information.
Coding also eliminates confusion that might come with territorial or cultural differences. The "flu" in one region may be "a bug" in another region. Medical coding requires that every illness have a code that consists of uniform data that's trackable by government, health agencies, and the CDC. This is, by far, the most efficient way to document and track illnesses and treatments, and to assist with research and analysis.
How It's a Great Starting Point for a Career in Medicine

Medical billing and coding is a job as necessary as actual medical practice. Just as a medical coder wouldn't have a job without a doctor, a doctor would have a much more difficult time collecting revenue without a medical coder. So, we've established that medical coding comes with some serious job security. In addition, unlike many medical careers, it doesn't take several years to acquire the education needed to pursue it.
This means if you're ready to work, and maybe can't afford to enter medical school without a lucrative and relevant career, medical coding may be your best bet; simply buckle down in your studies, establish yourself as a medical coder in a stable career, work hours that you prefer, and, perhaps this will allow you the opportunity to work right alongside your pursuit of a different career in medicine.
Our Medical Coding School in Baton Rouge
So, where can you study Medical Coding? ITI Technical College has a medical coding school in Baton Rouge. We offer in classroom training conducted by experts in the industry, as well as practical hands on training that will assist students into confidently pursuing a career in medical coding. Education aside, our students are thrilled to learn that we offer career services, student services and other resources that are vital parts of ensuring success for each student. Financial aid may be available to those who qualify.
Don't hesitate to reach out today to secure your spot in our medical coding school!
For more information about graduation rates, the median debt of students who completed the program, and other important information, please visit our website: https://iticollege.edu/disclosures/