You need a career, and as luck would have it, American businesses and industries are in need of skilled technical workers. Manual labor is definitely a necessity still, but that doesn't mean the world hasn't moved forward considerably. As the world evolves so too have the jobs. For example, technical skills are becoming an absolute necessity as seen by the increase in more specialized careers. ITI Technical College opened its doors in 1973, and since then has graduated thousands of prepared students. If you would like to join their ranks, then medical billing and coding is a field you may consider jumping into. Not only do we have outstanding facilities, but we also have programs designed to meet your every need and staff that will guide you from start to finish. You're dreaming of a better life, so why not get it started with ITI Technical College?
Get Started with a Medical Coding Certificate at ITI Technical College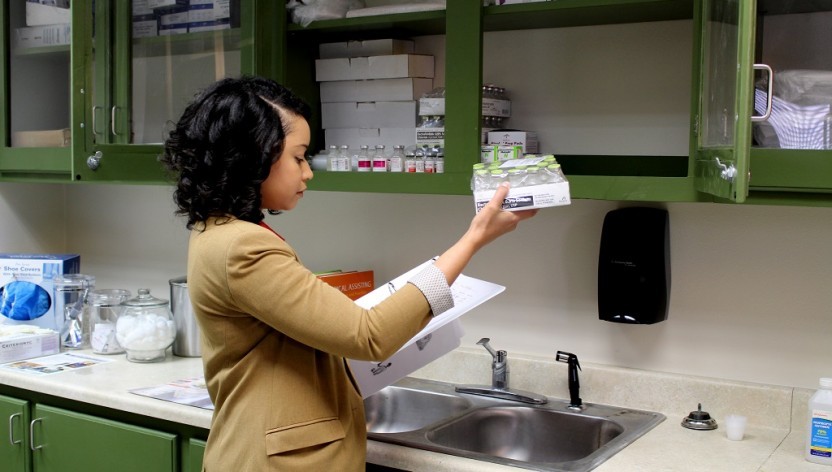 The medical coding program that we offer provides students with a deep understanding of the industry and helps to build a solid foundation of skills that will last a lifetime. Some of the items taught can include:
* Professionalism
* Medical Law
* Ethics
* Medical Terminology
Medical billing and coding is a fast-growing occupation within the medical industry and our program strives to equip you with the skills you need to be prepared for your new career.
Why Medical Billing and Coding?
Why should you consider medical billing and coding training over the many other career options you've undoubtedly seen? First of all, it's an easy way for you to get your foot in the door of the medical industry, and it may even serve as a stepping stone to an entirely different career. The choices and opportunities are endless, but what is medical billing and coding exactly?
At medical billing and coding school, you will learn the art of coding patient files so that the right treatments are ordered and the right amounts are charged. Without billers and coders, most medical offices would be hard-pressed to run efficiently which makes you indispensable. Throughout the course of our program will be taught a hands-on approach to the art of insurance billing and medical coding with computer software. ICD-10 coding and CPT coding procedures will be taught as a matter of course, and the skills we give you will equip you to hop into an entry-level coding position within the medical industry.
Where You'll Work
In the medical billing and coding field, you could find yourself working in a wide variety of different spaces. It could be a doctor's office or it could be at a hospital. Private and public practice are two very different things and you will need to learn the nuances of each one. That aside, you're bound to have an amazing time, and you're going to establish a great career after you finish training for the medical procedure code. That said, now would be a great time for you to start looking into your options, and most importantly, give us a call to make sure you're ready to start your schooling. You have a lot of work ahead of you, and it's undoubtedly going to be a long road, but it's going to be well worth it. Contact us for more information and even ask about financial aid to ensure that you're able to start your learning regardless of your financial circumstance.
For more information about graduation rates, the median debt of students who completed the program, and other important information, please visit our website: https://iticollege.edu/disclosures/