As the medical industry moves toward value-based care, hospitals have a clear need to keep up and make sure that they are providing adequate clinical documentation. Those entering the medical industry who attend medical billing and coding school will have a significant advantage due to their education and the skills learned while in school Furthermore, these individuals will likely be able to get their foot into the door of the industry with a company through an internship during their education.
Additionally, the Clinical Documentation Improvement (CDI) industry is quickly becoming an integral part of the value-based care initiatives most hospitals are adopting. We will begin by discussing some of the changes to the CDI profession.
Technology Has Completely Changed the CDI Profession
We have seen the way technology has made a difference over the years and it should be no surprise to anyone who chose to learn medical procedure codes that CDI has been affected. These new technologies will help streamline the query process and ensure all patient care is properly documented.
Reducing Physician Burnout
The world has become a more complicated place and physician burnout is far more common than in previous years. The healthcare industry is working to reduce this issue, and it was a major discussion topic at the American Conference on Physician Health. It is believed that much of this can be solved by creating more efficient systems and ensuring that the needs of physicians are being properly paid attention to. One of the best ideas that have surfaced recently is the creation and use of technology that will help doctors complete coding queries in a reasonable amount of time. The less time they spend on coding, the more time they can spend treating their patients.

The Introduction of Value-Based Purchasing
Hospitals are going to be held accountable for the level of care that they do or do not provide, especially in the medical billing and coding area. For example, if a hospital provides unsatisfactory care for any reason, and if it continues to do so consistently, there is a chance Medicare will deny or adjust payments. Thus, it will become increasingly important for hospitals to accurately code and ensure that the documentation kept by the physicians accurately reflects the care that was provided to the patients. This will ultimately make hospitals more aware of their own coding practices which will help drive efficiencies and benefit doctors and patients alike.
Consumers Can See Everything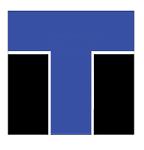 There was a time when medical documentation was really the domain of doctors and other medical professionals. Thanks to the internet, however, much of this information is now readily available to general consumers. There are several reporting agencies like Healthgrades and Leapfrog that gather information based on the coded data from hospitals and assign a quality ranking based on the data. Inaccurate coding and reporting could result in a lower ranking which would cause a potential patient to simply go elsewhere. Today, the reputation of hospitals everywhere is on the line and most importantly, consumers finally have a choice in who they will receive care from.
These trends are becoming very prevalent in all areas of the healthcare industry but with the way that technology has been evolving, it should be no surprise to anyone that hospitals are being held more accountable. The big question is what will happen as time progresses. How will hospitals adjust to the changes and new trends? The future is uncertain, but we are going to see a real evolution in the healthcare industry in the next few years.
For more information about graduation rates, the median debt of students who completed the program, and other important information, please visit our website at: https://iticollege.edu/disclosures/