Are you considering a degree and career in Process Technology? If you are, there are some relevant questions and answers that will help make these decisions. An Associate Degree will not only help you secure an entry-level job, but it will also be paramount in advancing a career within companies.
A college degree will open an understanding of the broad field of process technology that on-the-job training alone won't do. Knowing what jobs are possibilities within a career provides a choice of opportunities from which to choose.
Today's education and training at a technical school provide realistic hands-on training from the experience of professional faculty. Students benefit from their expertise and can add their advantages to their own skill sets in Process Technology.
Understanding Process Technology
Why Should I Study Process Technology?
Answer: Process Technology is an integral part of manufacturing facilities and processing plants that require thousands of employees to operate successfully.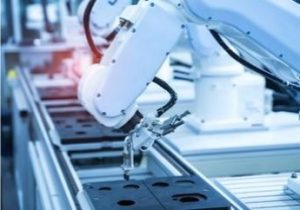 This demand opens up a wide range of job opportunities in the U.S. and abroad.
Are Jobs Limited To Only A Few Industries?
Answer: No, hundreds of industries need the skills of well-trained Process Technology technicians. In some ways, these technicians are the backbone of industrial enterprises. They keep operations running smoothly and efficiently, test equipment, make repairs when necessary, and report their findings to supervisors. Learn more about the types of process technology in this read.
What Processes And Equipment Do Technicians Work With?
Answer: Employees work with pressure, level, temperature, flow, and hydraulics. Electronic devices and equipment include industrial pumps, compressors, turbines, programmable logic control basics, valves, analytical devices, and computers.
Fastest Way To Earn A Degree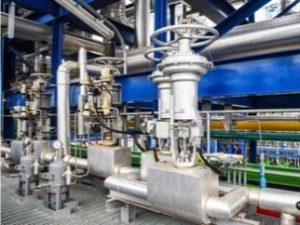 What Is the Fastest Way to Earn a College Degree in Process Technology?
Answer: Students graduate from a technical college with an AOS Associate Degree without taking a lot of general education courses. You may be able to finish your education and training quicker than by attending a community college. For sure, you will finish in half the time compared to attending a four-year university when following a course schedule sequence.
Will I Be Able To Attend A Local College In The Baton Rouge Area?
Answer: Yes, you can attend ITI Technical College in Baton Rouge and still live in your current housing. Traveling will be minimal if you currently live in the vicinity, allowing you to save money from moving to another city or state for your education.
"A college degree will open an understanding of the broad field of process technology that on-the-job training alone won't do. Knowing what jobs are possibilities within a career provides a choice of opportunities from which to choose."
Careers And Jobs In This Profession
Is A List Of  In Process Technology Career Available?
Answer: To answer this question, we will provide a group of major U.S. industries for you: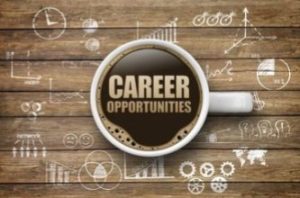 Aeronautics, Automotive, Ceramics, Chemical
Electronics, Foods, Metals, Manufacturing
Medical, Mining, Natural Gas, Oil Refining
Paper, Petroleum, Plastics, Power, Pulp
Salvaging Materials, Shipbuilding, Solar, Textiles
Water and Wastewater Treatment Plants
With research, you will find many more industries that use process technology in their everyday operations. TIP: If you are interested in a career in Process Technology, the place to begin is by enrolling in a high-quality technical college program.
What Specific Jobs Will I Be Qualified For?
Answer: Entry-level jobs include technician, testing and monitoring, repairing, assisting engineers, electric troubleshooter, calibrator, and possibly assistant plant operator with training and experience, and many more.
What Employers Expect From New Employees
Will Employers Expect More Than A College Degree From Me?
Answer: Today's employers expect an Associate Degree from new hires but not necessarily any prior related job experience. They will expect you to be a self-starter and problem-solver with ambition. You will need knowledge of and college hands-on training with the following:
Pressure, level, temperature, and flow
Hydraulics, electronic devices, and equipment
Industrial pumps, compressors, and turbines
Programmable log controls, valves, and analytical devices
Computers and industry software
An Exciting Place To Earn An AOS Degree In Process Technology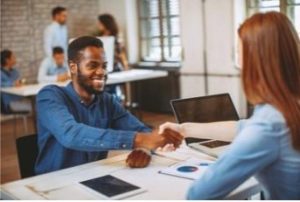 Why Should I Obtain An AOS Degree From A Technical College Instead Of A Community College?
Answer: Technical schools like ITI Technical College offer an education that simulates actual workplaces. You will not spend time taking courses that do not interest you and that you do not think are career-related.
Our Process Technology (PTEC) Program is endorsed by the North American Process Technology Alliance (NAPTA). It is also recognized by the Greater Baton Rouge Industry Alliance (GBRIA). Contact us today for more information.
For more information about graduation rates, the median debt of students who completed the program, and other important information, please visit our website at: https://iticollege.edu/disclosures/