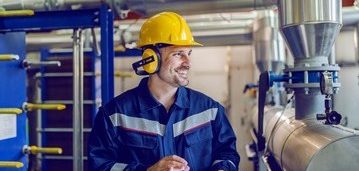 A Process Technology degree is typically an Associate Degree that prepares graduates for entry-level positions as Process Technicians and Process Operators. Students are trained in the use of state-of-the-art equipment and hands-on simulations to develop the knowledge and skills for their jobs. Many industries employ these technicians to make sure their manufacturing, refining, or processing runs smoothly, efficiently, and safely.
Students gain the following knowledge and skills to be successful on the job:
A broad overview of Process technology
Instrumentation and systems related to processes
Operating and maintaining process equipment
Process troubleshooting and reporting
Process operations and quality outputs
Health and safety protection
Environmental impacts of processes
The demand for Process Technicians is constant and obtaining this degree is more than worth the effort.
Technicians with Process Technology Bachelor Degree Are an Asset to Our Economy
Without Process Technicians and Operators, we would not enjoy many everyday products we find necessary, like, and take for granted. They help ensure these products are high-quality and deliver the benefits we seek. Inside the facilities where they work, they work hard to maintain process equipment and ensure operations are successful in clean and organized settings.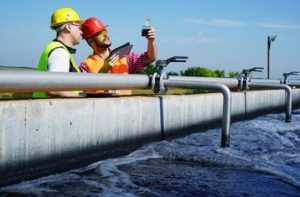 They perform the vital roles of scheduling and performing these regular functions:
Maintaining the equipment
Cleaning equipment and machinery
Repairing and/or replacing equipment
Ordering machine parts as needed
Work to provide optimal process performance
Document and report their findings
Technicians and Operators work with teams to develop and improve safety guidelines for equipment, machinery, and processes to meet and/or exceed OSHA guidelines. They typically work in both first and second shifts to accomplish these tasks. All their efforts help keep business and industry running to maintain levels of output for a healthy economy.
Bachelor's Degree in Process Technology
To accomplish their daily tasks, Process Technicians and Operators use basic computer skills by mastering programs like Excel and Microsoft Word. They communicate with others and document activities for reporting to their supervisors.
Technicians read and use schematic drawings and illustrations to understand the electrical components of equipment and machinery. This skill allows them to pinpoint problem areas and correct them. They must be physically fit to lift and carry some equipment or machinery parts. Technicians use hearing and eye protection to maintain their own health and safety.
Process technicians may take on some supervisory duties in preparation for advancement or be temporarily in charge when a plant operator is on vacation or out sick. They may occasionally instruct factory or plant workers in using and caring for equipment, machinery, or processing.
"Without Process Technicians and Operators, we would not enjoy many everyday products we find necessary, like, and take for granted. They help ensure these products are high-quality and deliver the benefits we seek."
A Career in Process Technology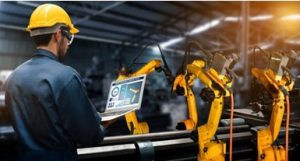 The good news about working as a Process Technician is that many, not few, industries employ them. Every state is engaged in at least one or more of these industries:
Aeronautics
Beverages & Food
Metals & Woods
Offshore Work
Oil & Gas Refineries
Paper & Pulp
Petrochemical Plans
Pharmaceutical Plants
Power Generation
Water & Waste Treatment
Textiles
The U.S. Bureau of Labor Statistics report shows Industrial Engineering Technicians with an Associate Degree earned a median income of $56,550 per year ($27.19 per hour) in 2019. Earn your degree from a solid college program and be on your way to earning this super income.
Enroll In Our College and Launch Your Career with Any of Our Process Technology Courses
ITI Technical College offers an industry-approved Associate in Occupational Studies (AOS) Degree in  Process Technology Program. It is endorsed by the North American Process Technology Alliance (NAPTA) and is recognized by the Greater Baton Rouge Industry Alliance for excellence.
Our qualified faculty, staff, and administrators take a personal interest in your progress and success during your entire educational experience. You will learn from experienced instructors that use current equipment, machinery, and technology to train you.
Their teaching methods include classroom and lab work and hands-on simulations of real-world jobs. Find out more about our school, its programs, how to apply for admission, and if you qualify for financial aid today.
For more information about graduation rates, the median debt of students who completed the program, and other important information, please visit our website at: https://iticollege.edu/disclosures/