Medical coding is, without a doubt, one of the most important parts of the medical industry, and with good reason. Today we are going to look at a few reasons to jump into the medical billing and coding industry whether you are using it as your primary career path, or simply plan to use it as a jumping-off point for something more lucrative. Whatever your plans are, you are going to find that it is an amazing career and it will be quite rewarding. With that being said, why else should you consider getting into medical billing and coding? Let us take a closer look.
Reason 1: The Pay Is Great!
The pay for this job is actually quite outstanding. According to the Bureau of Labor Statistics, the median pay in 2016 was $38,040 per year, which means anyone jumping into the field for the first time would be making roughly $18.29 per hour. That is definitely an improvement over most of the other jobs you might find yourself in, especially some of the entry-level ones. To make it even better, the pay will significantly increase as you spend more time in the field and gain more experience.
Reason 2: You get to Work in the Medical Field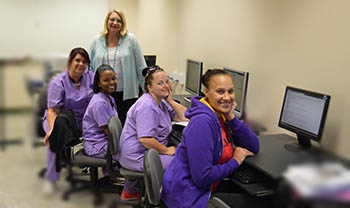 Getting into the medical field has always presented significant challenges for most people, but if you choose to learn medical billing and coding, you can find yourself in a decent career in just a year, or even less. Other routes could see you gaining an education that requires several years of dedication, and while that might be your end goal, you definitely do not want to find yourself working in an unrelated field as you work your way into the medical industry. By working in the field immediately, you gain valuable experience, and you ultimately get to work in a job that you can enjoy – it does not get much better than that.
Reason 3: You Can Make a Difference
If you want to make a difference in people's lives then you honestly cannot do much better than in the medical field. Although you are coding, you are still working in a field that directly saves lives. As someone who works in medical billing and coding, you will be responsible for ensuring that the proper diagnoses are recorded. If you work in both fields (some people do), then you will also be responsible for making sure that the medical professionals in your office are paid.
Reason 4: A Variety of Workplaces
Medical billers and coders are destined to work in a wide variety of different environments; for example, they could be in private practice or they might find themselves working in a busy hospital. The opportunities are endless! No matter what type of environment you enjoy working in, you will find it in the medical profession.
Reason 5: It Is a Fast-Growing Field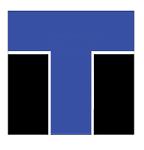 Many fields leave people wondering if they should even try. For example, you have some jobs that look great, but you know you are not going to be able to get into them once you finish your degree or certification training. This just is not the case with a field like medical billing and coding; it's growing at 13% according to the Bureau of Labor Statistics, which is far faster than average, with an employment change of 27,800 jobs. If you choose to take on medical billing and coding training, you definitely will not be disappointed with the results.
As you can see, there are many reasons to pursue a career in the medical coding industry, and ITI Technical College can help you obtain the knowledge and experience you will need to excel in the field. Contact us today to learn more about our course offerings. Financial aid is also available to those who qualify. It might just be time for you to start considering a career change!
Disclosure:
For more information about graduation rates, the median debt of students who completed the program, and other important information, please visit our website: https://iticollege.edu/disclosures/