Whether you are graduating from high school and looking for a new job, or simply planning to dive into a new career, you need to choose the best option, and construction management is a rewarding and fulfilling career. In this article, we are going to take a quick look at what you can expect from this field and most importantly, what you can expect it to pay. We are confident that this is a career that you are going to love once you graduate from a construction manager training course.
Salary is Key – What Can You Expect to Make as a Construction Manager?
As a construction manager, you have a lot of prospects and the salary is just one of them. According to the Bureau of Labor Statistics (BLS), the median wage for construction managers was $91,370 in 2017. This equates to about $43.93 per hour which is a very comfortable wage and well above the typical minimum wage job. Becoming a construction manager is an outstanding career path to choose after you finish high school.
Meeting the Qualifications
You can get your foot in the door of this lucrative industry in an entry-level role relatively quickly with the following qualifications:
* Earning a high school diploma, GED, or equivalent
* Completing Construction Management School
* Gaining experience through on-the-job training
These requirements are attainable for individuals who may not have the time or desire to complete a four-year bachelor's degree, and it is certainly worth it to pursue a career in the construction management field. You do not need work experience in a related occupation to gain entry into this field, and you will find that it is extremely rewarding in the long run.

Job Growth
According to the Bureau of Labor Statistics (BLS), there were 403,800 construction manager jobs in 2016, and the 10-year job outlook shows it growing at 11%. This forward movement is faster than average, and experts calculate an additional 44,800 construction manager jobs will have been created by the end of 2026. With those positive statistics, you can expect to hold a job in this field for many years to come with plenty of room for advancement.
What You Can Expect from Your Job
As a construction manager, you will be burdened with a lot of responsibility. However, successfully earning your Associate of Occupational Studies (AOS) degree in Construction Management from ITI Technical College will give you the skills that you need to manage it successfully. In your job, you will spend some time in your main office, but most of your work hours will be spent in temporary field offices. When a company begins a construction project they will build an office on-site, normally with a prefabricated structure. You will keep an eye on the project, and you will be responsible for making decisions regarding the construction project every single day. Some of your major responsibilities as a construction manager will include: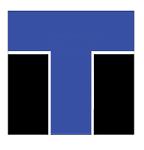 * Meet Deadlines – Make sure that the project is not only completed at the set time but also ensuring that it meets the expectations at various stages. For example, during the first week, you may be expected to have 25% of the project completed, and so on.
* Make Daily Decisions – Sometimes the job is not cut and dry, so to speak, and decisions need to be made regarding the direction that the project is going to take.
* Respond to Emergencies – A construction site can be a very unstable work environment. Elements are always changing, and problems can arise. As the construction manager, you need to be able to respond to those emergencies.
Start your Career Today
As you can see, there is a lot to like about the field of construction management and it is a career where you can potentially earn a very lucrative income. Most importantly, it is a career that will bring you a job as you work with people, learn new things, and build new structures. For more information and to get your career fully started, call us today to see just what we have to offer you.
Disclosure:
For more information about graduation rates, the median debt of students who completed the program, and other important information, please visit our website: https://iticollege.edu/disclosures/