At ITI Technical College, we truly care to see each and every student in the career of their dreams. This means ensuring that we support students who are driven in finding exactly what that looks like for them, and then as they pursue the appropriate program of study. Just because a student is interested in office tasks does not necessarily make them a great candidate for Office Administration. Why? There's quite a difference in an office job and an office administration professional! What's the difference? Generally speaking, a good amount of responsibility. So, if a student is interested in a career in office administration, we always want to make sure they possess the necessary skills to thrive in that position. What are those skills?
They Must Be Able to Take Charge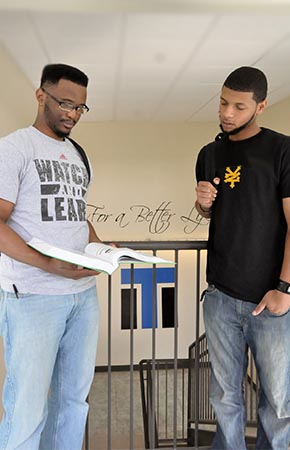 As an office administration professional, quite simply… you're in charge. You're in charge of people, schedules, money, budgets… you name it, office administration is usually in charge of it. In order to thrive in this position, you must be a leader, not a follower.
Some students are thoroughly equipped with strong leadership skills, while some simply aren't; there are excellent leaders, and there are excellent followers – both are pivotal for success in various roles.
At ITI Technical, we'll equip every student with the tools to lead confidently and ensure that those who show an aptitude for leadership understand how they might thrive in this career.
They Must Be Detail Oriented
If you're the kind of worker that likes to rush through to get things done quickly and sometimes haphazardly, office administration may not be the best fit for you. However, if you possess the skill of being detail oriented, you may have found your calling. As previously mentioned, office administration handles all things financial – this is a pivotal area for consistent accuracy. A slight mistake, on some scales, isn't actually so slight. You don't want to be the person responsible for missing the mark with a budget, so if you're not detail oriented – if you don't work tediously and take the time to ensure accuracy, you may not be the best in office administration. On the contrary, a detail-oriented person possesses an ability to keep the office running in a financially sound manner, with little to no mistake or strain.
They Must Be Problem Solvers
As the one in charge, the office administration professional ends up putting out fires from time to time. Solving problems is a part of the job, so you must be good at it, and you should enjoy it. If you're not a problem solver, who will you turn to when your employee has a scheduling issue? As office administration, you don't have the luxury of passing on problems – big or small – to someone else, so you need to possess strong problem solving skills. At ITI Technical, we'll give you all the training you need to solve problems on a regular basis.
More About ITI Technical's Office Administration Training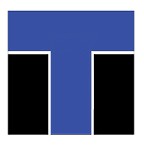 ITI Technical College is a school that prides itself on offering occupational studies for vocational work that will be relevant regardless of what changes in the economy over the years. Since our founding in 1973, we have provided high quality training programs that exist based on the needs of the time and of the business and industrial community. For decades, our focus has been on training personnel to meet job requirements of the technical age.
Office administration is, unquestionably a career that will be necessary as long as businesses function, so why not start by pursuing an education that will keep you way ahead of the curve. Our teaching staff are all experts in the field and are happy to work right along side students in the learning process, meeting them where they are to ensure their success.
Do you take charge naturally? Are you detail oriented? Do you thrive in solving problems? If you answered "yes" to these questions, a career in office administration may be perfect for you, and we have just the training to get you started!
For more information about graduation rates, the median debt of students who completed the program, and other important information, please visit our website: https://iticollege.edu/disclosures/