The modern office is always changing, and technology is moving faster than ever. A good office administrator is able to keep up with these demands and develop the skills needed to keep an office running. If you're looking into office administration training in Baton Rouge, then here are three pieces of software that you'll need to be proficient in order to compete as an asset.
1. Google Drive
If you're already proficient in Microsoft Office, then your skills will easily be transferred to Google Drive. It's no secret that many offices are switching over to Google as it offers several advantages over the Microsoft version.
The biggest advantage is that Google Drive is accessed entirely online. That means that all data is saved in the cloud, safe from any dramatic hard drive failures or power cuts. If you've ever lost an important document thanks to a computer going haywire, you'll understand just how important that is.
It's also used because it allows for collaborative working. Several people can log into the same document at once, meaning you can all make notes and edits in real-time. This is great, compared to emailing and editing the same document backward and forwards for days on end.
Google Drive encompasses several programs that you'll recognize from Office, such as Documents, Spreadsheets, and Presentations. It's easy to pick up and you'll find yourself using it all the time, before long.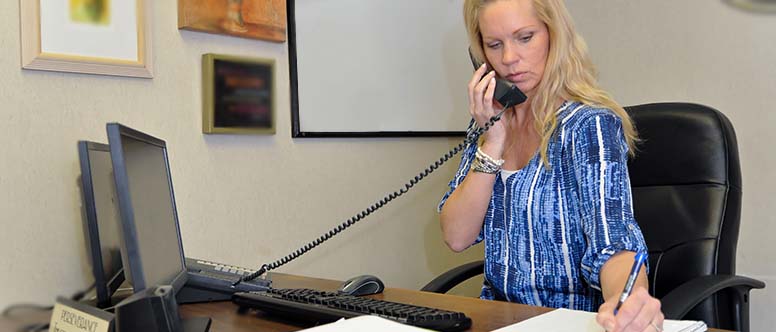 2. Adobe Dreamweaver
As an office administrator, you'll have learned several different programs before entering the workplace. However, you may not have learned any web editing tools. That's because, in recent years, there has been a demand for administrators with skills in web editing thanks to a need for companies to compete online.
Therefore, if you're looking for a job after completing office administration school, learning how to use Adobe Dreamweaver could be enough to clinch you the perfect job. Companies are concerned with how they're putting themselves forward online, so you can offer to keep their online presence up-to-date and relevant.
Many people have skills in Microsoft FrontPage, which is a similar program that used to be included with Microsoft Office. However, Microsoft is now phasing this program out, so to be competitive, you'll need to train in Dreamweaver or similar.
3. Microsoft SharePoint
This program is similar to Google Drive in that it offers the option for collaboration between co-workers. Offices tend to use it as it's a great place to store essential pieces of documentation, such as employee handbooks, policy manuals, and corporate reports.
Many businesses like using it as it offers a 'check-in/checkout' feature. This is great when policy documents have been updated, as the management can see who has been in and actually reviewed them when they've been asked to.
Honorable Mentions
There are plenty of other programs that you should know before going into office administration. Microsoft Office is the baseline, which you're expected to know even if it's not listed on your resume. Expense tracking software like Concur is also valued, as it's a skill that will help the business out in the long run.
Getting into more advanced territory, Photoshop skills are becoming more and more of a must now. When image design jobs are now falling to administrative staff, it's clear that you need to be more flexible in what you can use.
Train As An Office Administrator
If you want to get some training behind you as an office administrator, at ITI Technical College, we're here to train you in the skills you need. Thanks to our practical course, you'll be able to turn your hand to any program that you need, making you a valuable asset in your workplace.
If you're interested in learning more, get in touch. We have courses that will suit any learner. We're here to ensure you go far in your career.
For more information about graduation rates, the median debt of students who completed the program, and other important information, please visit our website: https://iticollege.edu/disclosures/