If you're stuck in a job that doesn't seem to be taking you anywhere, and you're looking for a new challenge, then an HVAC certification could be a great step forward that can give you a career for life. With plenty of opportunities for development and career progression, a heating and air conditioning school is the perfect option for professionals who want something more rewarding.
At ITI Technical College, you can study for an Associate of Occupational Studies (AOS) Degree in heating, air conditioning, and refrigeration, giving you the knowledge and skills that are required to make it in a competitive industry.
Would You Enjoy a Career in the HVAC Industry?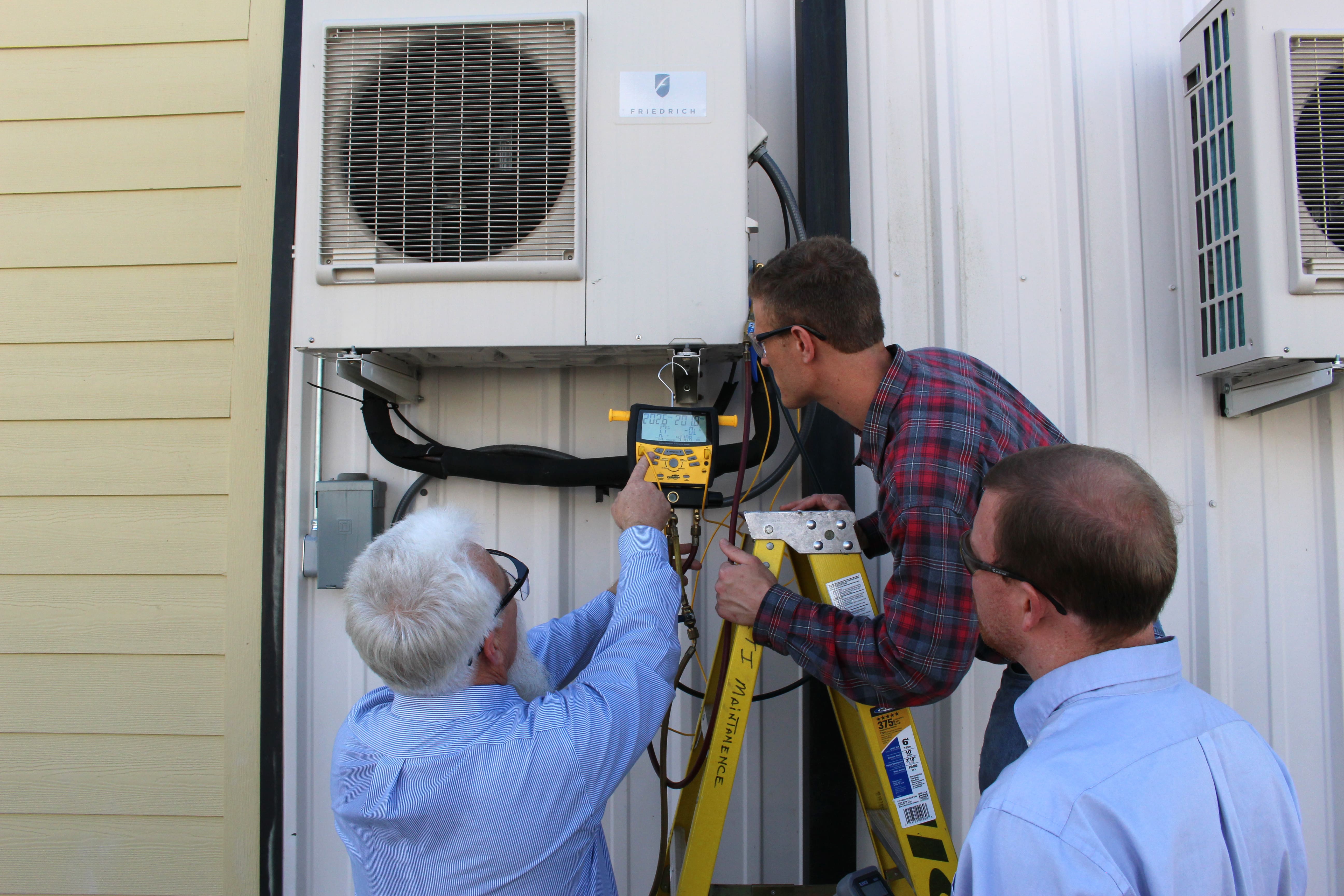 Becoming an air conditioning and refrigeration technician is not the career path for everyone. If you prefer working in an office or even on a production floor, then you might not like the traveling and on-site work that is required in the HVAC industry. However, if you're someone that likes to meet new people and work in a different environment from day to day, then you will love the working style that comes after HVAC certification.
If you are someone who enjoys or even seeks out technical challenges, then you would likely enjoy the work that is involved with designing, installing, maintaining, and repairing HVAC systems. The role of an HVAC technician is highly technical, and you'll need to apply your skills to solve technical problems on a daily basis. If this is the kind of stimulating work that you've been looking for, then you're the kind of person who should be enrolling in our heating and air conditioning school.
Don't worry if you think your technical skills are not quite where they should be because that is the reason that training exists in the first place. With a two-year degree course, you will learn about electrical theory, the science of refrigeration, and specific skills that relate to modern air conditioning and refrigeration units. As long as you are motivated and have the ability to learn, then you will gain a lot of value from studying at ITI.
HVAC Certification Can Provide a Career That Takes You Places
If you're not happy in your current job because of a lack of progression, then you're definitely going to love the opportunities that can come after you've completed your HVAC certification.
Most technicians start off working on residential and small commercial jobs. You might work as a tech that installs and troubleshoots small window-type and split-type air conditioning units, as well as small to medium-sized commercial refrigerators.
As you gain experience and continue to improve your skills, you could move up to larger HVAC systems, like central air systems in large commercial buildings. You may work with a team of technicians in large office buildings, warehouses, and factories, or you could even find yourself designing custom systems. The principles of air conditioning and refrigeration will always remain the same, but distributing air throughout a system is a significant challenge, and innovative solutions are required to make systems efficient and cost-effective.
Your future work could take you anywhere across America, or even to overseas markets. Qualified HVAC technicians are in high demand in rapidly developing countries in the Asia Pacific, Europe, and parts of the Middle East.
Get Started with ITI Heating and Air Conditioning School
If you're ready to take a step towards a career that you will enjoy, then it's time to enroll at ITI Technical College. We are open to applications and can provide you with further information on our programs that are designed to take you towards a better future. Contact us today to learn more.
For more information about graduation rates, the median debt of students who completed the program, and other important information, please visit our website: https://iticollege.edu/disclosures/