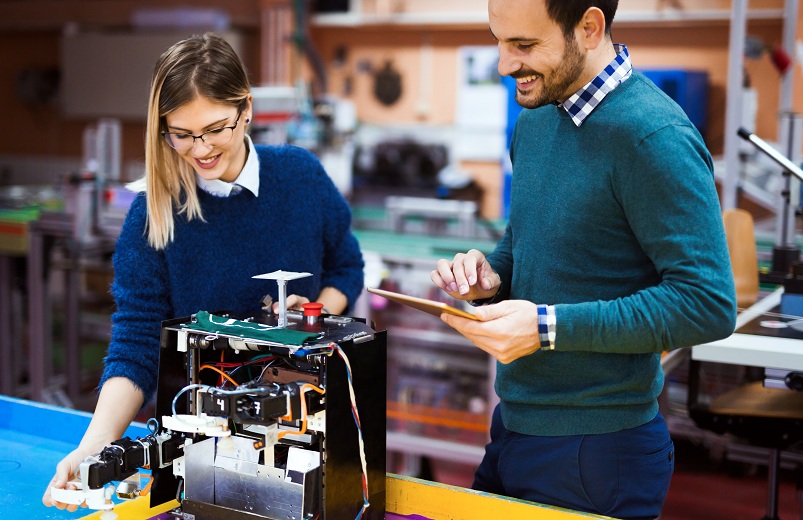 Technical college benefits are numerous and can be a great way to jump-start your career. High school students planning further education after graduation typically have four choices:
Technical College
Community College
University
Military
If you want technical training for jobs using your hands and your mind, then a technical college may be right for you. It is generally easier to enter a technical school and there is less hassle than the other three choices.
Technical colleges offer five other benefits you will enjoy and appreciate, including:
A focus on your career path
Learn more in smaller classes
More hands-on training
More affordable than universities
More career guidance
You do not have to be a high school student to think about a technical career. Those who are currently working and those who want to change careers are also technical college candidates.
Technical College Benefits: Focus on Your Career Path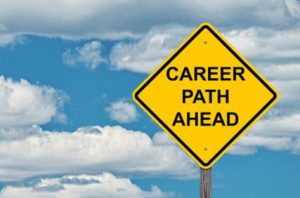 Technical colleges focus on your career path and eliminate many courses most students do not want. Students often complain about too many general education classes that do not relate to the training and jobs they want. Technical colleges bypass this objection to students' training.
Besides technical training and education relevant to a career, students must learn how to communicate and use computers effectively. They develop math skills if their jobs require them and learn ethical standards for their profession. These skills pay off handsomely in the long run.
Both faculty and the career services office provide valuable insight into career training while technical college students are enrolled. This team approach is helpful for students to pinpoint specific jobs and industries and train for them.
Smaller Class Sizes for Comprehensive Learning
Smaller classes allow more interaction between students and instructors and between students. You might say you are not lost in a crowd or feel like a number rather than a valued student. Smaller class sizes give students the further advantages of:
More time to ask questions in class and labs
Participating in more labs than in universities
More time to learn from other students
Students tend to learn faster
Students tend to perform better
In short, technical colleges are great places for teaching and learning what you need.
"If you want technical training for jobs using your hands and your mind, then a technical college may be right for you. It is generally easier to enter a technical school and there is less hassle than the other three choices."
More Hands-On Training in Technical Colleges
Technical college training is not all academic like some university programs and degrees. You get down to the nitty-gritty and learn what you need for entry-level jobs. Hands-on learning translates into practicing what you do on the job before getting the job. You may go on field trips for observation to organizations that are like the ones you want to work for.
Your training simulates the real thing where you work on realistic equipment, tools, devices, and systems found on the job. By the time you graduate, you will have skills that can be directly transferred to entry-level jobs. This helps to hit the road running as they say and your new employer will appreciate your preparation.
More Affordable Than a University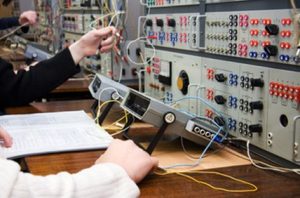 Earning a degree from a technical college will cost much less than a four-year university degree. These reasons for lowering costs are worth considering:
The programs are shorter
Less tuition and fees to pay
Fewer textbooks and lab manuals to buy
Access to financial aid for those who qualify
Save high housing costs by living at home
Technical college students may have more access to scholarships that further reduce their out-of-pocket costs. They typically graduate with less student loan debt than university students. Less debt reduces worry and stress when you are hired after graduation. You can concentrate on doing your best at work and reap the rewards.
Technical College Benefits Include More Career Guidance
Student retention and graduation rates are generally higher at technical colleges because their training programs are geared toward employment. Many university programs provide a general degree without a specific job or career path in mind.
Technical college career services counselors train students to create great resumes and conduct successful job-finding searches. Graduates tend to have higher rates of finding entry-level jobs than general studies students.
These five benefits should provide enough reasons to consider a technical college education. We offer these benefits and more at ITI Technical College in Baton Rouge. We invite you to explore our programs of excellence. Contact us today!
For more information about graduation rates, the median debt of students who completed the program, and other important information, please visit our website at: https://iticollege.edu/disclosures/