The Impact Of Artificial Intelligence On Manufacturing 

It is no secret that American businesses and industries run on advanced technology to stay competitive in an international environment. Whether producing products for business, home, or personal use, companies rely more today on artificial intelligence (AI) to get the job done. In recent months, many businesses are returning to the U.S. and these moves have obvious advantages for our economy.
Because manufacturing wages are higher in the U.S. than in some other countries, companies must rely on faster and more efficient means of production. One of the significant ways to achieve these goals is by using AI wherever and whenever possible.
Benefits Of Artificial Intelligence In Today's Manufacturing
The move to use artificial intelligence in manufacturing is gaining widespread use worldwide. Its major benefits include improvements in:
Productivity
Efficiency
Safety
Reaching Goals
Ultimate Success
Other important benefits include better cost control, reduced product cycle times, and improved performance.
Machines run overtime as programmed in production which results in lower overall expenses in manufacturing. AI is always available compared to employees who miss workdays for various reasons.
According to Manufacturing Technology Insights, towards retirement, workers' information will be captured by AI as they perform their tasks. In the future and for repeated tasks, workers will rely on AI to improve their jobs through automated robotic processes.
Artificial intelligence paves the way for humans and machines to learn and work together. Together they will make better estimates, reduce human error, check quality control, and solve complex problems faster and more efficiently.
How AI Works To Increase The Bottom Line In Manufacturing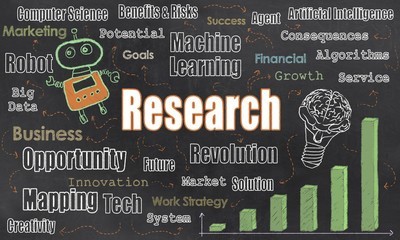 Artificial intelligence is the artificial creation of human-like intelligence that can do these things:
Learn from experience
Reason for decision-making
Plan for future actions
Perceive what seems logical
Process natural language
"Whether producing products for business, home, or personal use, companies rely more today on artificial intelligence (AI) to get the job done."
AI uses algorithms as a sequence of instructions to solve problems. Programmers use these algorithms to instruct computers in new tasks. They can organize large amounts of data into information and services based on instructions and rules.
Algorithms give computer instructions allowing them to learn data without new step-by-step instructions by programmers. The result is that computers are used for new and complex tasks that cannot be manually programmed. The basic process of machine learning is to avail data to an initial set of data used to help a program understand how to apply technologies. Deriving new instructions from data is the major strength of machine learning.
AI is used in manufacturing to perform tasks such as cutting, drilling, boring, sanding, and forming products better. It is also used for measuring, testing, and applying finishes to products. These functions can be controlled by computers to ensure more perfectly made products and processes. 
Where Artificial Intelligence Is Used In The U.S.
Artificial intelligence is used in manufacturing and processing industries for the benefits that have been covered thus far. These industries use AI successfully in:
Manufacturing, Warehouses, and Distribution Plants
Steel, Aluminum, and Mining Companies
Petroleum and Chemical Refining
Food and Beverage Processing
Creating Home and Personal Products
AI is also used for virtual assistance, chatbots, agriculture, farming, and autonomous or self-driving vehicles. It is also gaining use in retail, shopping, fashion, security, and surveillance. Improvements are also noted in inventory management, healthcare, warehousing, and logistic supply chains. Sports analytics and activities are also on the list.
Recent Advances In Artificial Intelligence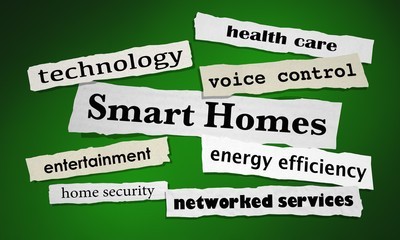 Advances in AI are emerging at an unprecedented pace that improves the business world and our personal lives. This list provides some of the most significant ones we can appreciate:
Developing new medications with computer models
Advancing product understanding and shopping experiences
Automatically create automatons of business processes
Running AI on consumer and personal devices
Reducing AI's carbon footprint
Most of us can only guess what the future holds and should not be afraid of it.
Prepare for Your Future with College Training
Prepare your future with an Associate in Occupational Studies (AOS) at ITI Technical College. Here you will find dedicated faculty and professional staff to make your learning experiences successful and your training spot-on.
For more information about graduation rates, the median debt of students who completed the program, and other important information, please visit our website at: https://iticollege.edu/disclosures/