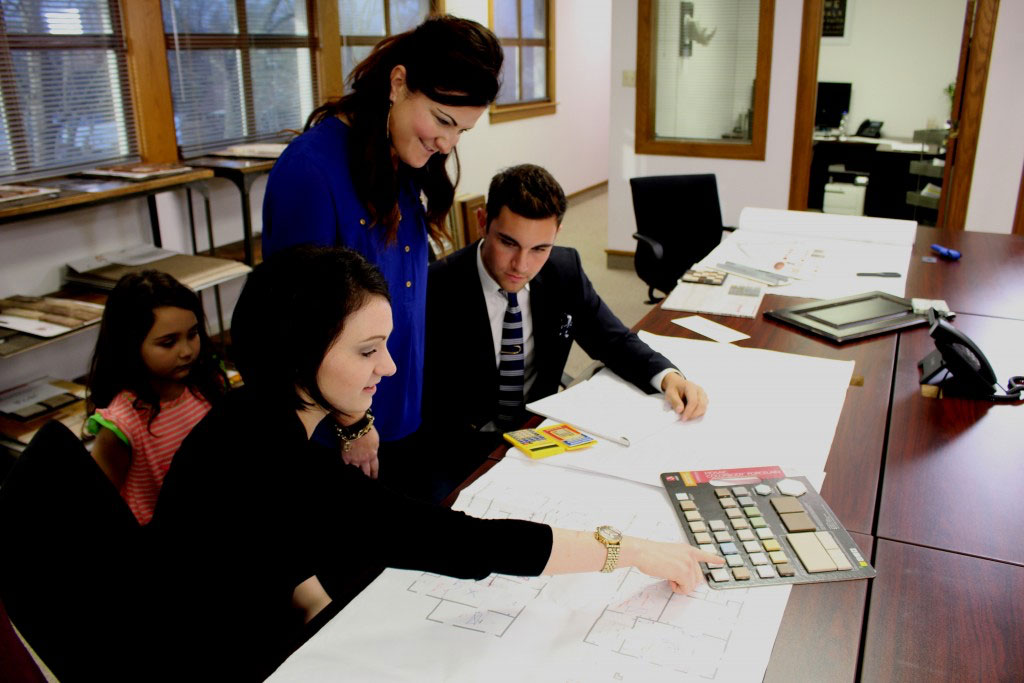 If you're interested in a project management role, particularly one in the construction industry, then there are some key skills that you will need to develop to be competitive and proficient in your role. Construction management shares a number of job requirements with project management in other industries, however, there are also specific skills that are unique to the profession.
If you want to develop all of the necessary skills within an environment that focuses on the real needs of the industry, then a construction project management program at ITI Technical College would be the perfect pathway towards your career goals.
Let's take a look at three of the most important skills that you will learn when training with ITI.
Managing Expectations of Stakeholders
Communication is critical to any project management role, and in the construction industry, a project manager will be dealing with numerous stakeholders that require regular progress updates. Quality is key to any project, but the cost, scope of the project, and the scheduling will all need to be expertly managed to ensure that the quality goals are met.
Stakeholders like developers or owners can be notoriously difficult to deal with, especially when it comes to keeping their expectations in check. During your training, you will learn important communication skills that will allow you to effectively influence stakeholders so that expectations are kept at a realistic level.
Managing Procurement and Construction
During your construction management training in Baton Rouge Louisiana you will learn that every project is different and will require a unique approach based on the goals and design of any particular construction. While materials will largely be defined during the design stage, it will be your responsibility to determine the tools, equipment, and other resources that are necessary to actually see the project through.
One of the key skills that you will develop is a deep understanding of construction process and the resources that are necessary to meet milestones. Using the right tools and equipment on a job site will not just be integral to the finished structure, but will also influence schedule and cost of the project.
Leading and Influencing Construction Teams

Teamwork is key to the success of any project, and while you may not end up being a direct manager in the hierarchy of a construction site, you will still be seen as a leader by individuals and team leaders throughout the project.
Being able to work with others, lead, and influence change, are all necessary attributes of a successful construction management professional. While many of the final decisions of a project will fall on you, that does not mean that you can't engage with other team members to seek feedback, advice, or delegate tasks. Group learning and team based activities at ITI Technical College will help to prepare you for your role in the construction industry.
Much More to Learn at ITI
Three key areas of skills and expertise have been described here, but they're not the only skills that you will use once you find employment in the construction industry. Time management, keen analysis skills, budgeting, organization, and even risk management will be other key areas that you will explore and develop during your training at ITI. What's important is that you're prepared for the challenge of your course before you begin, and that you stay motivated throughout your learning so that you can absorb all of the necessary information that will help you to succeed in later employment.
ITI Technical College is the best choice for a construction management program in Baton Rouge LA, because courses are based on the current demands of the construction industry. By specializing in project management for construction, you can be sure that the skills you learn are both appropriate and integral to your career.
Talk to us today to find out about future enrolments, and get ready for a challenging course that will help to prepare you for an exciting and highly lucrative career path.
For more information about graduation rates, the median debt of students who completed the program, and other important information, please visit our website: https://iticollege.edu/disclosures/