If you're a hardworking individual looking for a career that can take you places, then you should consider studying to enter the field of construction management. With great pay and a challenging day-to-day role, becoming a construction project manager will be highly rewarding and personally satisfying. If you're wondering where your future qualification could take you, then these three examples of construction manager roles would be a good starting point to see if this career path is for you.
Residential Construction Management Professional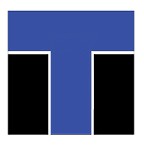 Once you've completed construction management training at ITI Technical College in Baton Rouge, Louisiana, a great place to get started is in residential construction management. The type of projects you will be working on will include smaller teams, which means that you'll be able to put your learning into practice in a more personal environment.
This is not to say that there won't be challenges because you'll still need to oversee entire projects from planning to construction, work with architects and engineers, and coordinate build teams.
Commercial Construction Manager
In a commercial role, you'll need to oversee large projects by reviewing and signing off on plans, scheduling milestones and deliverables for individual teams, estimating costs, and managing budgets throughout construction. You'll also need to oversee individual teams and employees to ensure that a project is completed to specification.
Because commercial projects are typically larger than residential ones, this is usually a role that you'll enter once you already have experience in residential construction management. Another pathway to this role could be entering a construction firm as a junior project manager. Commercial projects can often have numerous stakeholders and investors, so you'll need to have impeccable business communication skills to be able to communicate updates throughout any particular project.
Civil Works Construction Project Manager for Government or Private Enterprise
The challenge of working on civil projects is quite different in private residential than in commercial construction. You'll usually need to work on tighter budgetary constraints, and you may have to interact with a number of different companies who have won contracts to perform work on the project. You'll need to have extreme attention to detail, and ideally, have experience as either a residential or commercial construction manager.
While working on civil projects can be more challenging, job satisfaction can be immense. You'll have the opportunity to work on infrastructure projects and other construction projects that bring benefits to entire communities. With experience in government or privately contracted civil projects, you could even develop a reputation that allows you to work overseas in some of the world's fastest-developing markets.
Studying at a Construction Management School in Baton Rouge
To get into the industry you're going to need a recognized qualification from a leading school. ITI Technical College in Louisiana is a great place to start your construction manager training because we offer an Associate in Occupational Studies Degree over a two-year study period. Not only will you learn about the specific skills and processes used in project management, but you'll cover all of the construction-specific areas such as materials and tools selection, cost estimation, legal compliance, and coordination with subcontractors and other third parties.
Here at ITI Technical College, you'll also learn effective means of leadership and business communication, allowing you to effectively manage staff members or interact with peers, senior managers, and the clients of any particular project. Learning is based on a combination of traditional lectures and workshops, and you'll be assessed throughout the course to ensure that your learning is sufficient to meet graduation requirements. One of the biggest advantages of enrolling in a construction management school in Baton Rouge is that you'll be able to learn from experts who have firsthand experience in construction and project management.
Call us today to learn the course requirements, and fees, and to begin the enrollment process. You could be a college graduate or even a professional in the construction industry who is looking to step up to a more senior role. Your future will be bright with construction project management training, and ITI Technical College is a great place to kick-start your career.
For more information about graduation rates, the median debt of students who completed the program, and other important information, please visit our website: https://iticollege.edu/disclosures/