Whenever you are thinking about a career, it's important that you choose one that will be financially rewarding and stable for full-time work. While seasonal work can provide short and mid-term incentives, your overall earning potential will be reduced, and you may have to travel to different cities and climates to find work throughout the year. If you're interested in a trade that is evergreen and that provides opportunities year-round, then you should consider becoming qualified in the HVAC and refrigeration industry.
With HVAC training, you can work almost anywhere in the United States, with job security and a need for your services at any time of the year.
This Certification Gets You into an Evergreen Industry. Here's Why: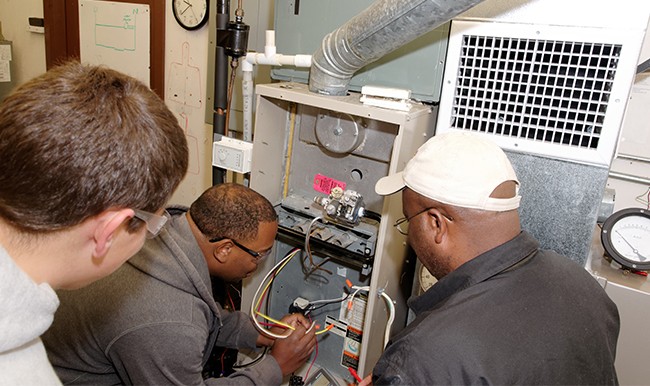 Although air conditioning is mostly associated with the warmer months of the year, this does not mean that your work in the industry will be seasonal. Keep in mind that with modern units, people don't just use air conditioners to cool their homes, but they also use them to maintain warm and dry environments during the colder months. With modern inverter-type units, there will be a need for qualified technicians with extensive HVAC training. So, if we're thinking about the first reason why HVAC is an evergreen service, it's simply because people need efficient climate control systems all year round, no matter what the weather is doing outside.
The second reason is that people still need servicing on their devices, even when they won't be using them. HVAC training will allow you to develop the skills that you need to winterize a unit, and people will also take advantage of a technician service when they want to clean all their vents and ducting for a central unit. Even if an air conditioner won't be used for a few months of the year, homeowners will use this downtime to avail of HVAC maintenance and repair services. In short, it doesn't matter what month it is; you're going to find work throughout the year, and your industry will always be in high demand.
If you attend school to get your HVAC certification, you'll learn about the essential aspects of refrigeration. In the future, you might specialize in home air conditioning units, or you could even choose to focus on commercial and residential refrigeration. Freezers and refrigerators are definitely needed throughout the year, and if you choose to enter this part of the industry, you'll find that it's never hard to find work. Numerous small businesses, large supermarket chains, commercial establishments, and even homes, will all need refrigeration technician services at any time of the year. If you want to be sure that you're in an industry that is evergreen and always in demand, then HVAC and refrigeration training is one of the best options for your future.
Learn at the Best HVAC School in Louisiana
If you're ready to start training for a career that will provide numerous progression and earning opportunities, then you'll want to take a look at our Associate in Occupational Studies Degree in Air Conditioning, Refrigeration, and Electrical Technology.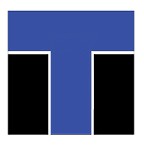 A great option to study in Baton Rouge is at ITI Technical College, where you will receive expert training in a supportive learning environment. Your HVAC training will be hands-on skills and theory-based, so you'll develop everything that you need to start providing value to clients around America. Most importantly, you'll be learning about both air conditioning and refrigeration, so you could choose to enter almost any niche of the industry, allowing you to find work that can provide for you and your family, all throughout the year.
Don't rely on a trade or a job that only offers you seasonal employment. Choose an evergreen industry like HVAC, and you'll have job security that some industries just won't deliver.
Contact us at ITI Technical College today to learn about course requirements, fees, and upcoming enrollment schedules.
For more information about graduation rates, the median debt of students who completed the program, and other important information, please visit our website: https://iticollege.edu/disclosures/