Gone are the days when a supervisor tells a new hire, "Don't go to college to work in Office Administration because we will train you on the job." Today's office environments are too complex for such a simple approach. This is especially true when it comes to the latest software, hardware, phone, and advanced office equipment.
Prepare for a lasting career in office administration by earning an Associate Degree from a recognized technical college. You'll never be sorry for getting high-quality education and training while you are young.
By learning how to manage an office setting and its employees, you will have the skills to advance within your company or another organization. There are amazing Office Administration Programs waiting for you to enroll in them.
Benefit One: Office Administration Training Will Inculcate Modern Business-oriented Skills
Training from qualified instructors instills in students a modern skill set that is flexible enough to adapt to almost any office environment. You will learn all-around skills that include: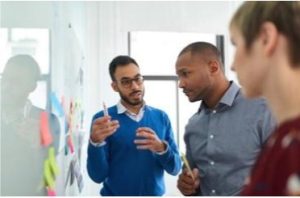 Understanding the scope of a modern office
How to organize an office and establish a solid routine
Knowing how to professionally use the latest office equipment
Be able to train and manage office employees
Successfully work with basic finances and bookkeeping
Act as a liaison between management and employees
Program graduates will also have a basic understanding of general office etiquette, business law, business ethics, scheduling, and planning skills. Start your entry-level job on the right foot with a degree in Office Administration.
Benefit Two: Create A Robust Foundation of Organizational and Administration Skills
Companies are looking for self-starters with organizational skills within themselves and putting together an effective and efficient office environment. Strong training will enable you to:
Prioritize tasks, meetings, and schedules
Delegate work and responsibility to others
Separate the 'must do now' work from lower priority
Master "TRAF" steps meaning: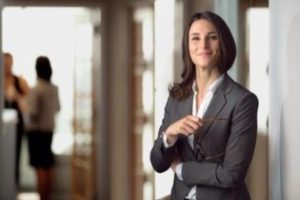 T = Trash it
R = Refer to someone
A = Take action now
F = File away
Your supervisor will be able to tell if you are an organized person on the first day or two on the job. While in college, work closely with your instructors and mentor, if any, to become a master at organizing all relevant office work. Graduating from a quality Office Administration Program is the best way to be prepared for what comes your way.
Benefit Three: The development of Human Resources Skills Are Critical!
Even though you may not directly hire new employees, you will be part of the interviewing team to select the right people.
People skills are profoundly important in building teamwork and office or department morale. This skill is part of the overall human resource concept that is highly sought after.
Knowing how to separate good job candidates from the best will result in hiring people who will contribute the most to your department or company. Knowing how to train them early on to accept the company's goals and job duties is a valuable personal asset.
"Prepare for a lasting career in office administration by earning an
Associate Degree from a recognized technical college. You'll never be sorry for getting high-quality education and training while you are young."
Benefit Four: A Broader Understanding of Computer and Digital Technology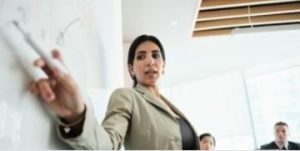 Students who earn an associate degree in office administration will gain vital experience and knowledge in mobile computing, electronic correspondence, and virtual/wireless technology.
Add this to their understanding of the roles and skills of a well-trained office administrator, and you can see how their training puts them in a position desired by management.
With these four benefits under their belts, graduates will be prepared for entry-level jobs in clerical and front-office jobs as well as administrative ones. Opportunities will be available in the public sector, manufacturing, services, and general office sectors.
Business students learn the importance of long-term learning in college and will be better prepared to keep pace with the ever-changing computer and digital technology. Learn more about this exciting career from Wikipedia.
 A Great Place to Launch Your Office Administration Education and Training
 For those of you who live in the greater Baton Rouge area, you will be pleased to know there's current office leadership training right in your own neighborhood. ITI Technical College offers an excellent Associate of Occupational Studies (AOS) Degree in our Office Administration Program. We invite you to find out more about it by exploring our vision and contacting us soon.
For more information about graduation rates, the median debt of students who completed the program, and other important information, please visit our website at: https://iticollege.edu/disclosures/