If you're interested in studying to become an office administrator through an Associate on Occupational Studies Degree in Office Administration, it can be helpful to learn about what your course of study will cover. In addition to the essential functions of an office admin, such as reception work, inventory management, mail administration, and other tasks, you will also learn about common software that is used to run an office. Software will help you to work more efficiently, and is integral to any successful business.
ITI Technical College provides expert training in Louisiana, and the following are two important areas of software that you will work with during your course, and in your role once you graduate and find employment.
Microsoft Office Suite

Throughout high school and in your personal life, you've probably had at least some exposure to Microsoft Office. While programs like Microsoft Word are fairly well known, there are other key applications within the Office suite that are used by office admins on a daily basis.
Microsoft Excel is one of those applications. Excel is a powerful spreadsheet utility that is used for everything from tracking inventory, to managing budgets, and can even be used to maintain databases of staff and clients. Excel is a unique piece of software in the way that it is flexible and provides as much functionality as you are able to extract from it. Learning how to use excel can provide you with a robust software solution to common problems that you will come up against in an office.
In addition to Excel, Microsoft Word will be essential for preparing documents like letters, customer mailers, and other communications that will be printed or electronically reproduced. Training can provide you with in depth knowledge of word and the advanced formatting that is available in the application.
Other important applications within the suite include Microsoft Outlook for email and calendar organization, and Microsoft PowerPoint for creating slideshows that can be used in company meetings and presentations.
Although Microsoft Office is the market leader and industry standard when it comes to office suites, there are alternatives that some businesses are turning to. You may find yourself using similar suites, including cloud (internet) based solutions like G Suite by Google.
Content Management System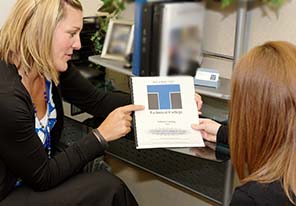 As an office administration professional, you'll need to be diverse in your role and your skillset. As technology has changed, so too has the scope of the role of office administrator. Many administrators will perform functions that were previously left to other staff, such as maintaining a company website.
We're not talking about designing and building the website, but instead ensuring that content is well maintained and up to date. Businesses today use content management systems (CMS) to quickly and easily edit webpages. Systems like WordPress are common throughout businesses in the United States, and it can be beneficial to learn about the most popular systems to understand how they work and what can be achieved with them.
If you're already familiar with basic computer software, then you will find that systems like WordPress are easy to learn and use on a daily basis. Posting updates on a website is often as simple as creating a document in a word processor.
During the course of your office administration training in Baton Rouge, you will learn about the most common software suites. You can also perform your own research, and specific systems will usually be taught with on the job training.
ITI Technical College Has You Covered When It Comes to Software Training
If you're willing to learn and motivated to succeed, then you will obtain all of what you need to be a successful admin at our office admin school in Louisiana. Our courses are designed to impart the most important knowledge that is currently in demand from industries across America.
If you want an exciting career with a job that always challenges you, then it's time to enroll at ITI Technical College. Call us today and discuss our upcoming intake.
For more information about graduation rates, the median debt of students who completed the program, and other important information, please visit our website: https://iticollege.edu/disclosures/