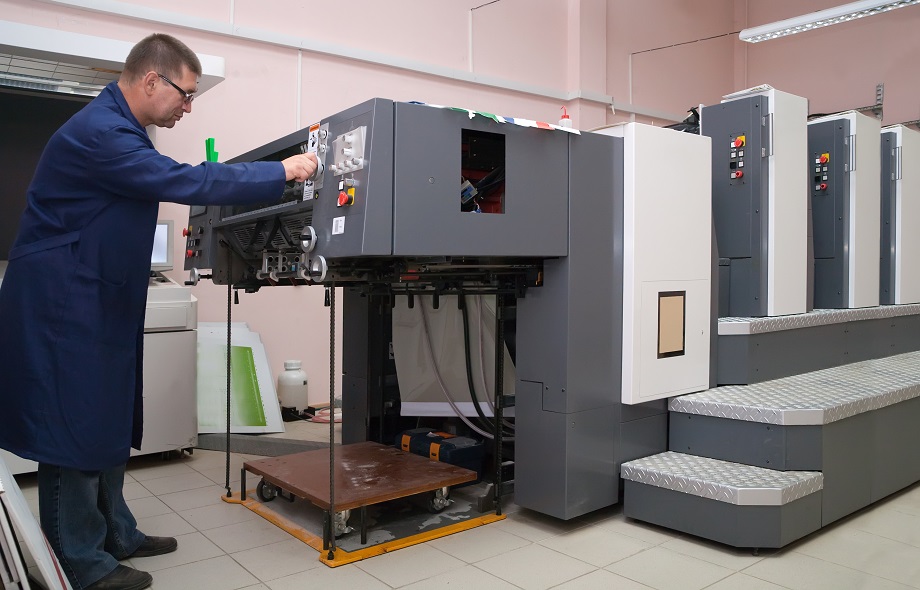 HVAC contractors typically have stable work year-round and the demand for technicians is growing. They install, replace, repair, and service heating, cooling, ventilation, and refrigeration equipment and systems. Everyone in Louisiana wants to stay comfortable in their homes and workplaces, and they can stay that way with reliable HVAC contractor services.
If you want to work in Louisiana as an HVAC contractor, you must meet the state's legal requirements. Contractors must be licensed to accept HVAC projects valued at more than $10,000.00. Since installing a new heating and cooling system generally costs more than $10,000.00, you should become licensed.
Although most of a technician's work is conducted in cities, there is a growing demand for residential work in the suburbs and country. Licensed techs are also qualified to work on commercial equipment and systems. Let's delve further into becoming licensed.
Benefits of Licensed HVAC Professionals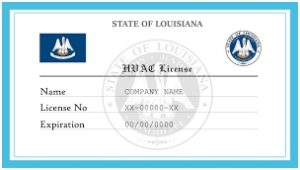 Licensed Louisiana mechanical contractors provide many residential and commercial HVAC services. They have many benefits working in this position, including:
Licensing provides you with a competitive advantage in the job market and increases your earning potential
A license protects you, your company, and your customers
You have proof of the necessary skills and experience
You can operate a business and advertise your services and products
Licensing allows you to obtain commercial insurance and pull building permits
Licensing allows you to pass inspections, and bid on public and government projects exceeding $10,000
You can see why it is worth your while to become a licensed professional. Although non-licensed HVAC technicians can provide services on projects valued at less than $10,000, they do not have all these benefits.
Required Education For HVAC Contractors/Technicians
The state of Louisiana requires minimal educational training to become a licensed mechanical contractor/HVAC technician. You must be at least 18 years old and a high school graduate or earn a GED diploma.
The educational requirements can be met by earning a formal HVAC diploma or certificate or completing a 2-year technical program. These programs teach students these essential skills:
Principles of heat transfer, refrigerants, and programmable logic controllers
Basic electric circuits, motor controls, and the national electric code (NEC)
Wiring methods, lighting, and electrical safety
Dismantling and removing old HVAC systems
Installing new equipment and systems
Safe work practices and knowledge of state HVAC regulations
Students are also introduced to personal computer office applications, networking, and workplace communications.
Alternative Training: Go Through a Formal HVAC Apprenticeship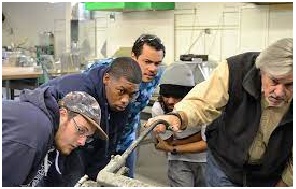 An alternative to earning a diploma, certificate, or associate degree through a college is completing an HVAC apprenticeship. Local unions, trade organizations, or sponsoring employers accept applicants as entry-level workers and a licensed contractor supervises them.
Apprenticeships last anywhere from six months to two years depending on the level of desired expertise. The number of applicants may be limited in your area. Check with the local union or trade organization.
Some HVAC contractors also perform plumbing and gas fitting services. This work requires further training and passing state additional exams. If you want to add these services to your list of skills, check with the state requirements.
 "HVAC contractors typically have stable work year-round and the demand for technicians is growing."
Apply for and Pass the State HVAC License Exam
After learning the essentials of the trade through training and hands-on experience, you are prepared to take the state examination. Passing the commercial mechanical contractor exam provides you with the necessary license to provide HVAC services in Louisiana.
To take the state exam, you must complete the commercial license application. Additional information and documents are required with the application. You will be provided a list of the requirements by the licensing department.
Candidates will also receive testing information in the form of the candidate information bulletin. Meet any other requirements, take the exam, and pass it to be on your way to licensing.
Meet Other State Requirements For HVAC Contractors
The state board also requires a financial statement from each candidate showing a minimum of a $10,000 net worth. It must be current within 12 months of application. Other items include:
Proof of general liability insurance
Proof of workers' compensation insurance for residential license and mold remediation applicants. They are not required for commercial applicants.
Applicants must take a business and law course.
The license fee is $120 for each classification candidates want.
The business and law requirement is also $120.
A $60 background financial investigation processing fee will be charged.
A $400 fee will be assessed if your company is located out of state.
There is an online fee worksheet to help calculate the total cost of licensing. Demand is up for HVAC contractors and technicians in Louisiana, and now is the time to prepare yourself for this career. Enroll now!
For more information about graduation rates, the median debt of students who completed the program, and other important information, please visit our website: https://www.iticollege.edu/disclosures