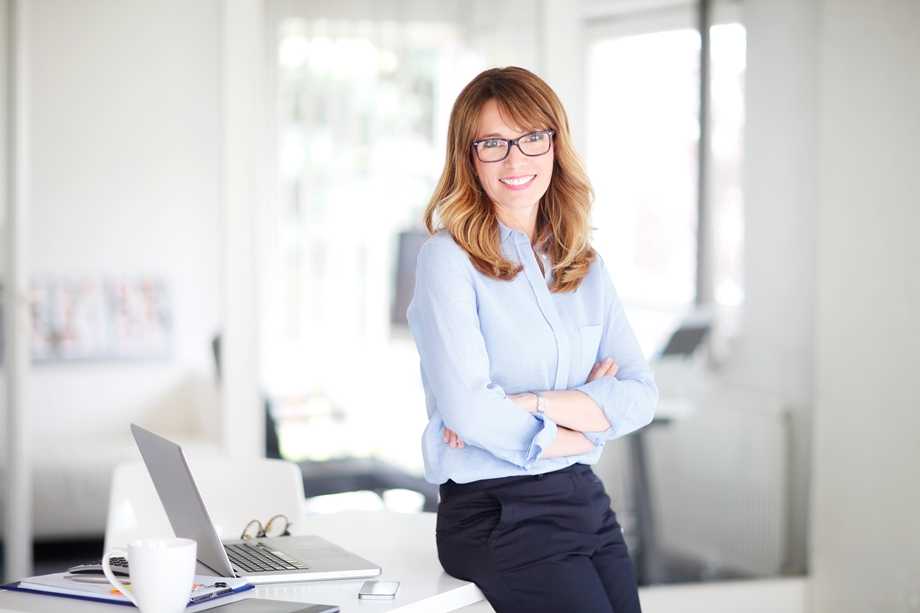 The Role Of Office Administrators is communication by responding to emails, texts, and phone calls to keep business activities running smoothly. Additional daily, weekly, and monthly duties include:
Supervising office staff and coordinating company activities
Supporting financial procedures and carrying out assignments for managers
Submitting reports, proposals, presentations, and maintaining office supplies
A well-organized and efficient office administrator is essential for the front-office success of any organization. Reading a typical job description will alert you to an employer's expectations for this position. Job seekers have the best opportunity for obtaining an entry-level job in this position by earning an associate degree.
What Do Office Administrators Do?
Supervise and Train Office Staff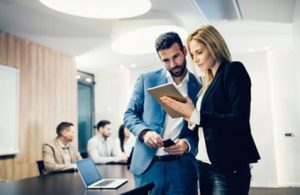 In organizations large enough to warrant office staff, office administrators supervise and train employees in their charge. Tasks are divided among them according to their job descriptions and abilities. Administrators may also be included in interviewing and selecting new hires.
The Role Of Office Administrators is to work individually with their staff and explain what is expected of them and what will be covered in performance reviews.
In most cases, administrators have previously functioned in staff positions and can easily explain staff requirements. They present seminars for training groups of staff on topics such as:
New policies and procedures
Directives from upper management
Using new software or office equipment
Setting goals and following up on assignments
Learn more about training skills for training office staff from Monster.com.
Coordinate Company Activities
Communication among staff and between departments is another responsibility of office administrators. They work to ensure operating efficiency and maintain compliance with company policies. This is the case when some overall activities are carried out in sequence or steps from one department to another.
Coordination is vital for the completion of projects as well as individual tasks. Administrators organize work projects and non-work activities, including:
Training exercises
Calendaring items
Office picnics and parties
Recognitions and awards
Coordination and collaboration will always remain a priority for administrators with employee turnover and businesses growing.
Support Financial Procedures 
The Role Of  Office Administrators is to support the company's financial procedures in several ways, including:
Engaging in budgeting for the office and/or department
Performing basic bookkeeping services and coordinating with accounting
Keeping track of petty cash in the office
Organizing outstanding bills and paying them as needed
Arranging bank deposits and withdrawals
The volume of work performed in this area of responsibility depends on the size of the company and its sales revenue. Office administrators perform a wider range of services in small companies and more specialized ones in larger organizations.
"A well-organized and efficient office administrator is essential for the front-office success of any organization. Job seekers have the best opportunity for obtaining an entry-level job in this position by earning an associate degree."
Carry Out Assignments for Managers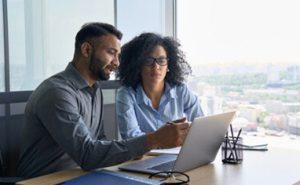 Office administrators work under managers who ask them to perform standard assignments. They range from simple ones like sending an email to more complex ones like making a detailed budget. Office leaders also engage in:
Managing correspondence such as emails, letters, texts, and phone calls
Opening packages and sending packages to the shipping department
Creating and managing agendas, appointments, and travel plans for managers
Creating and updating records and databases
Orienting and training new employees
Managers may also assign individual tasks unique to their company or department.
Submit Reports, Proposals, and Presentations 
Submitting reports, proposals, and presentations are additional roles office administrators engage in. Reports typically consist of meeting or committee minutes, sales, expenses, or employee reviews. The Role Of Office Administrators is also to report on policy compliance and environmental issues required by the government or OSHA.
Office leaders also prepare proposals to management for purchases, new projects, and the need for additional staff as needed. They also create outlines and details for presentations to:
Employees
Clients
Vendors
Government Agencies
Other Stakeholders
Office administrators work closely with supervisors using their expertise to keep the office well-organized and functional in these three areas.
Track and Replace Office Supplies
An essential task for office administrators to perform or share with other staff is tracking and replacing office supplies. An adequate inventory must be kept on hand for general use and busier months. The supplies must be tracked and recorded for quantity needed, quantity on hand, and when to reorder to avoid disruptions in standard office procedures.
Someone must regularly shop around for quality supplies at attractive prices for these items:
Simple supplies like printer paper, envelopes, stationery, pens, staples, and paperclips
Presentation materials and computer accessories
Shipping and packaging materials
Keeping the necessary office supplies on hand helps keep office practices running smoothly.
The Role Of Office Administrators is to assist colleagues when opportunities arise and they lie at the heart of effective and efficient office operations. If you are interested in this career, consider earning an associate degree soon.
For more information about graduation rates, the median debt of students who completed the program, and other important information, please visit our website at: https://iticollege.edu/disclosures/