Have you been considering a medical coding certification course, but been unclear on what your study would entail? Deciding on a potential career is an immensely important task, and you'll need to know that you're suited to the type of study that will get you qualified. At ITI Technical College, we understand that there are a lot of questions that need to be answered before you can commit to any particular course, and the following information has been designed to help you understand what you'll cover when you learn medical coding.
Our medical coding certification program runs for one year of full-time study; after which you will be fully qualified to be employed in the healthcare coding industry. The course is comprehensive and can be intensive at times, but the reward of finding employment is worth every moment that you spend studying.
The following is a breakdown of the core course elements; from which you'll be able to decide whether coding is the career for you.
What is Medical Coding Training in Baton Rouge?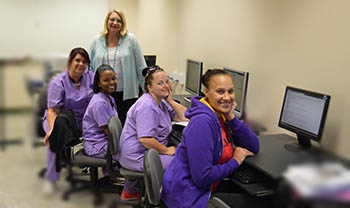 Our Medical Coding Certificate program at ITI Technical College is nationally accredited by the Accrediting Commission of Career Schools and Colleges and covers everything that you'll need to know to become a valuable asset to any employer. One of the unique things about our particular course is that it follows a hands-on learning approach. When you work as a medical coding specialist, you will usually work with a team of other coders. It can be difficult for some to adjust to this kind of working style, which is why our classes will have you working in a simulated office environment, so that you can develop your collaboration skills, even without any direct job experience.
The early stages of the course will cover basic communication skills, business communications, time management, office professionalism, and other soft skills that will help you to thrive in a busy working environment. Another significant aspect of the course is computer literacy. Almost everything that you do after medical coding training in Baton Rouge, will be performed using computer software. The software is the most efficient way to record billing and healthcare records, so you'll need to be confident in using computers and adapting to new software programs. Again, simulated work will help you to develop your skills and boost your confidence, meaning that you are able to quickly find your way in any real-world environment, no matter where you end up working.
Of course, the most significant aspect of the course will learn medical coding where you will be familiarizing yourself with different coding styles and medical terminology. Our course adheres to some strict industry guidelines, which is why we cover the CPT and ICD-10 coding standards. These specific coding standards are used in healthcare and insurance companies across America, and because you'll be proficient in both, you'll have plenty of opportunities for employment, no matter where you go.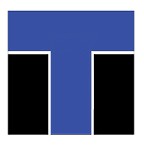 In addition to everything previously mentioned, you'll also learn some aspects of medical law, which will help with maintaining compliance when you are working in a busy environment. Because your medical coding career will expose you to sensitive information, you'll also be trained in medical ethics.
As you can see, the medical coding program in Baton Rouge covers a lot for a single year of full-time study. It will take plenty of hard work and focus to learn the required information, but once you do, you'll find yourself to be in-demand. Medical records jobs are currently growing at a rate of about 15%, which is significantly higher than the national average. Opportunities flourish in the field of medical coding, and we're here to give you the skills that allow you to take advantage of them.
Learn More About It by Enrolling Today
There's nothing in the way of you finding success as a medical coder, but you will need to get qualified before you can start. Talk to us today to find out about the upcoming enrollment, and take the first steps toward an exciting career in the medical industry.
For more information about graduation rates, the median debt of students who completed the program, and other important information, please visit our website: https://iticollege.edu/disclosures/