A preliminary notice can be sent by a variety of different individuals including:
General Contractors
Subcontractors
Material men
Equipment Lessors
Etc

All of these individuals are party to the construction project in question and it helps to establish the right to file a mechanic's lien in the event of nonpayment. If a bill is not paid by the claimant, a mechanic's lien can be filed on the owner's property. It is important to note that a mechanic's lien cannot be filed in most states unless a preliminary notice has first been sent. Within the United States, about forty states now call for a Preliminary Notice before a general construction project can be completed. Also, note that in some states the Preliminary Notice needs to utilize a specific language which is outlined in the lien statute of the state.
In the event that the notice does not contain the required language, it could be considered invalid which calls for the forfeiture of lien rights. For this reason, it is critical that you pay close attention to construction management training and learn the rules that are specific to our state. Fortunately, in most states, you can easily obtain a preliminary notice template online, ensuring that you get it right the first time. There are also a few computer programs available that will help you to draft a preliminary notice which saves you time and eliminates the possibility of mistakes. Now that we know what a preliminary notice is, let's move on to the deadline portion.
Deadlines in Preliminary Notices
The deadlines for preliminary notices will change depending on the state that the project is being hosted in, but in most cases, it needs to be sent within a set number of days before the materials and labor are provided for the project. Some states actually call for a notice to be sent every month that the payment is not received and some only require that it be sent once. As always, make sure that you check the legal requirements of the state that you are in.
Sending a Preliminary Notice
In many states, mailing the notice is perfectly acceptable so long as it is sent via certified mail. As always you will want to check with the state that the project is being set in just to make sure that all regulations are being followed and that there will be no mistakes to set back the work schedule.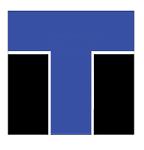 This is just a small taste of some of the responsibilities that you will be bearing when you enter the job of construction management and as you've already guessed, you need to make sure that you have an outstanding education. Issues like this will quickly determine whether or not the project can go forward and will also help to ensure that there are no major legal issues as you DO move forward. For this reason, you not only need to be thorough, but you also need to be well educated. This and much more will be covered extensively in construction management school to help prepare you for the real world and to help you establish the career you've always wanted.
As a construction manager, you will be responsible for many different aspects of the project and while it might sound overwhelming, it is a well-paying job and an outstanding career for those who are willing to really dig into it. For more information and to get your career started, give us a call and learn more about the programs we have to offer. With us you have a head start toward your future!
For more information about graduation rates, the median debt of students who completed the program, and other important information, please visit our website: https://iticollege.edu/disclosures/