When you go to work in an office you have a choice. You can either start at the lowest rung on the ladder, or you can start at the top. Sure, everyone starts at the bottom, but do you really need to stay there? Those with little to no ambition will most definitely stay there, but those who have that ambition, and those who strive to do better will find themselves going to entirely new places, and that's definitely not a bad thing. The career we're going to discuss today is office administration and you can trust us when we say that it's a great way to start out in life. What is office administration exactly? What does it entail? Most importantly, where do you go from there? Let's talk about the field and what it means exactly.

Understanding the Field of Office Administration
An office is very much like a machine – it has a lot of moving parts and it can be difficult to keep track of them. Each part has a different job, and oftentimes these offices are very compartmentalized. While each individual section is focused on their own job, it will be up to you to ensure that everyone is on task, and that their work is in on time. This might sound like a bit of a handful, but it's not the end of your administration duties.
One of the most difficult parts of administration will be interacting with employees. You will not only need to keep an eye on their jobs, but also their interactions with one another. Disputes can arise in any working environment, and it tends to happen in offices more so than other places. That being said, you must be ready to mediate between employees, discuss work disputes, and most importantly, make sure that everything is flowing properly in your area. The smoother things are running, the better off you will be, and the easier it will be to meet deadlines. That's what it's all about!
Beyond Employee Management
While being able to manage your employees is important, there is much more to office administration training in Baton Rouge. Most commonly, you're going to need to be able to use the office software. Now we can't predict every type of software that an office will use; most companies have their own custom suites whether it's for employee management, time tracking, or file management, but we are able to predict some of the most common. In general, all companies will us the Microsoft Office suite, which will include Excel, PowerPoint and Word. By making sure you are fluent in the use of all these programs we will be ensuring that you're ready to meet some of the challenges that will be presented to you in an administration scenario.
Getting Ready for the Future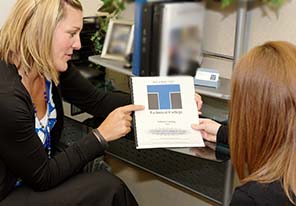 If you're ready to stop dreaming of having the perfect career and ready to start living it, then now would definitely be a great time for you to take a look at our available options and securing your future. We offer plenty of career choices, with office administration simply being one of the examples. The bottom line, is that office administration classes give you the opportunity to start being in charge, building your confidence, and eventually allowing you to move up in your organization. In addition to that, it pays pretty well too.
Finally, one of the most important services that we offer is assistance in getting financial aid. Financial aid may be available to those who qualify and we're ready to help you apply for the financial aid you need to start attending classes right away. Give us a call right away, or fill out the form on our website. The career that you have always wanted is just a few clicks away if you have the time, the drive, and the determination to see the course all the way through to the end.
For more information about graduation rates, the median debt of students who completed the program, and other important information, please visit our website: https://iticollege.edu/disclosures/