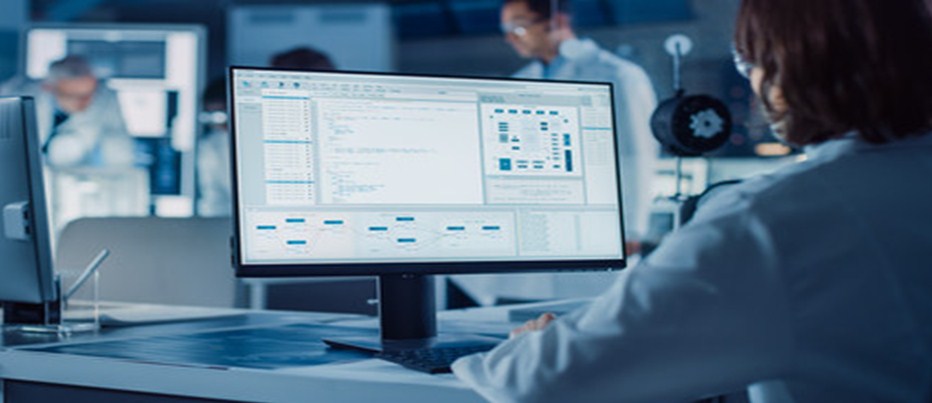 The future of medical coding looks promising because Americans are living longer and the population is increasing. Medical coding has been a mainstay of medical office work for decades and coordinates with medical billing. Coders create accurate patient records for future use and for the billing department to create statements. These statements go to insurance companies, and eventually to patients.
Medical coders use a standardized international alpha-numeric coding system. It consists of the International Classification of Diseases (ICD) and Current Procedural Terminology (CPT) languages. They convert physicians' memos and reports into these two coding systems for patient files, insurance companies, and other third-party billing.
The Future of Medical Coding Is Projected to Grow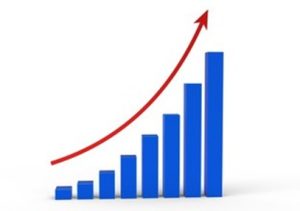 According to the U.S. Bureau of Labor Statistics (BLS), jobs for medical records and health information specialists, including medical coding and billing, are expected to grow 9% from 2020 to 2030. Please note these significant projections:
There were 416,400 jobs in 2020

37,100 new jobs are expected from 2020 to 2030

The 2020 median annual pay was $45,240

The 2020 median hourly wage was $21.75 per hour

Medical coding and billing jobs are growing as fast as the average occupation
Most medical coding professionals work full-time at a computer in a healthcare facility while some work part-time or full-time from home. A postsecondary award is a typical education required for an entry-level job.
Why the Future of Medical Coding Holds Many Jobs 
The healthcare industry is one of the fastest-growing industries in the U.S. and it should continue to move forward. There is more than one reason why this phenomenon is occurring.
 Americans are living longer now and will always need medical attention.
The number of immigrants is growing at a fast pace.

Older Americans want to remain as youthful as possible more so than in the past.

New medicines, medical treatments, and therapies are helping us live longer.

The federal government is spending more on healthcare access.

In general, Americans demand more and better medical care.
New medical facilities such as doctor's offices, clinics, and dental offices are popping up all over, and all of them need medical coders and billers. 
"Medical coding has been a mainstay of medical office work for decades and coordinates with medical billing."
How Technology Will Change the Future of Medical Coding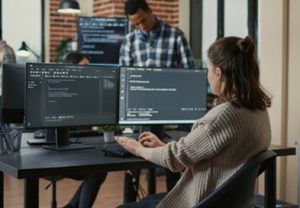 Many new opportunities are opening for medical coders and their employers with the introduction of electronic health records. New technology tools will help ensure the accuracy of medical reports and increase the efficiency of medical coders.
The new software has taken the place of the old codebook manual for translating and documenting data. The coding process is streamlined with a few simple clicks of the mouse. Medical coders can translate information about a patient into electronic codes, including:
Personal and family medical history

Diagnosis and recommendations

Medical treatment provided to patients

Medications and therapy

Surgical procedures
All this data gleaned for physician reports is easily stored in the medical facility's patient database for current and future use.
Encoders Are Impacting the Future of Medical Coding
Another component of the future of medical coding technology is the use of encoders to improve coding accuracy. These software packages also make the job of medical records professionals easier and reduce human error. Encoders provide these additional benefits: 
Medical codes are updated annually with current data

They ensure more accurate documentation of patients' visits

The software eliminates purchasing a new codebook each year

Different versions of encoders are available for hospitals, labs, radiology, and other medical facility departments
The healthcare industry cannot solely rely on encoding software to get the job done. Coding professionals use their knowledge and reasoning skills to accurately document each medical transaction. Coworkers can be used as another resource to cross-check the accuracy of daily reporting.
What Does Your Future of Medical Coding Look Like? 
If your career goal lies in this area, you should complete a Certificate in Medical Coding from an excellent technical college program. It will prepare you for an entry-level job in a variety of medical facilities. Request more information today so you can be on your way to a promising career in the future of medical coding.  
For more information about graduation rates, the median debt of students who completed the program, and other important information, please visit our  website: https://www.iticollege.edu/disclosures