Technical jobs such as Instrument and Control Systems technicians are on the rise and their salaries reflect their need and importance in today's business and industry. In the past few years, we have seen renewed interest and enthusiasm in career technical education. This has led to a heightened increase in new classes and programs based on local, regional, and national needs.
Technical education in college is a type of work-based learning (WBL) that appeals to many people. They can practice the knowledge and skills they are acquiring in classrooms and labs in "real-world" jobs and settings. The future looks bright for technical education in general, and a career as an ICS technician looks just as bright. Jobs pay well, provide good employee benefits, and provide workers a positive, energetic, and rewarding environment.
What Is Instrument and Control Systems Technology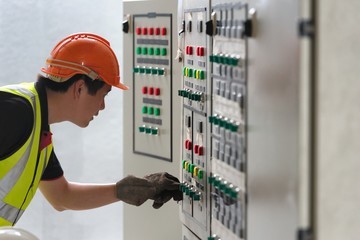 Instrument and Control Systems Technology is a career where technicians play a vital role in making plants and factories run efficiently and safely. Simply put, Instrumentation is the branch of engineering that deals with measurement and control. ICS technicians perform these necessary functions:
Install devices, instruments, and equipment
Test, troubleshoot, maintain, and repair them
Adjust measuring and controlling instruments
Most industries today increasingly rely on automation and control systems to remain competitive in a worldwide marketplace. Technicians work with instruments that measure or control process variables such as pressure, flow, level, and temperature. They work with various devices and instruments such as valves, transmitters, and analyzers.
Several instruments work in harmony in a control system to produce a physical output. Techs work with control instruments in their everyday jobs, including:
Solenoids
Valves
Circuit Breakers
Relays
These devices provide remote and/or automated control capabilities for effective and efficient systems control.
Working with Details of a Job in ICS Technology Is Rewarding and Challenging
An essential part of an ICS technician is conducting measurements of the physical values of the company's processes and production. They include taking pressure readings that are either static or differential, testing the flow of processes and materials, and checking the temperatures of processes. Other activities include determining the level, density, or viscosity of materials.
"The future looks bright for technical education in general, and a career as an ICS technician looks just as bright. Jobs pay well, provide good employee benefits, and provide workers a positive, energetic, and rewarding environment."
Another essential responsibility is controlling processes to ensure the end product meets the necessary requirements. Instrumentation is used to let technicians be aware of activities that must be controlled, and when out of the standard parameters, they adjust the workflow back to normal.
Instrumentation and controls often use transmitters that produce analog signals about voltage, frequency, or pressure. Transmitters must be checked for reliability and accuracy and interface with computerized systems to produce optimal results. These signals are interpreted into readable values that interface with control devices and processes within the company's system. Instrumentation gathers information from the field for reporting and changing parameters to keep processes, production, and the system in the control loop.
What You Need to Know for a Successful ICS Technology Career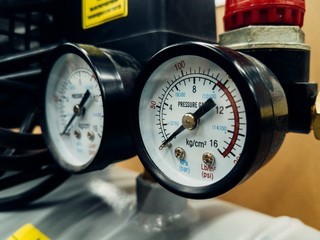 Instrumentation technicians need a working knowledge of how devices, instruments, machines, and equipment function. They need creativity and skills to test, measure, repair and maintain these parts of the production and processing systems.
Computer skills allow technicians to understand how equipment interacts with software applications in the systems. Working knowledge of basic electricity and electronics is essential to this career. Studying this program in college will provide practice with motor controls, relay logic, programmable logic controls, process control, and documentation of findings.
Once you have successfully completed your studies and skills training in college, you will be prepared to work in a variety of entry-level positions such as:
Instrumentation Electrical Technician
Instrument Fitter
Instrumentation Repair
Instrumentation Maintenance
Analyzer Technician
Assistant Instrumentation Designer
Instrument Sales Representative
The Bureau of Labor Statistics reports that Electrical and Electronics Engineering Technicians earned an average of $65,260 in 2019. The job outlook for 2019-2029 shows a 2% growth rate that will generate several thousand jobs. Combine an Associate in Occupational Studies (AOS) Degree in Instrumentation and Control Systems Technology with some practice experience and you will be on your way to a better life.
Types of Companies that are Hiring Graduates
Another reason you should work in the field of Instrument and Control Systems is the variety of companies and jobs that are available. Find fulfillment and income rewards in any of these jobs:
Power Generation Plants and Environmental Disciplines
Water Treatment and Waste Water Facilities
Chemical Manufacturing and Paper/Pulp Mills
Aerospace Plants and Industrial Equipment
Canneries and Instrument Sales
Semiconductor Manufacturing Plants
This assortment of employment possibilities opens many doors for anyone prepared to work in the position of an Instrument and Control Systems technician.
For more information about graduation rates, the median debt of students who completed the program, and other important information, please visit our website at: https://iticollege.edu/disclosures/