Hands-On Technical & Medical Training
At ITI Technical College in Baton Rouge, students learn practical skills through hands-on training from instructors with real-world industry experience in their field. Request more information today and take the first step towards living a better life!
Whether you are looking to enhance your skills and advance in your current job or learn a new trade and completely change your career's direction, ITI Technical College can help! We offer high-quality programs in areas including Technology, Business, Healthcare, and Construction. Our programs are designed to prepare you for careers and roles that are 'essential' to the Baton Rouge area's economy and the national economy as well.
We have been helping students and the Baton Rouge community for over 40 years. Our staff, instructors, and faculty share the passion of educating our students through extensive hands-on training and real-world applications to ensure ITI Technical College graduates possess the hard and soft skills necessary to be successful in their careers.
Accreditations

Is career training at ITI Technical College Right for You?
If you're interested to find out more about ITI Technical College programs, our culture or visit the campus, fill out the form on this page and a knowledgeable Admissions Advisor will be in touch to answer any questions and schedule a campus visit. For immediate assistance to questions, call us.
For more information about graduation rates, the median debt of students who completed the program, and other important information, please visit our website:
https://www.iticollege.edu/disclosures
Request Information Below!
* Required
We Value Your Privacy.
We know you are anxious to get started on your new career. By pressing the button in the form on this page, you understand that ITI Technical College may call and/or text you about educational services at the phone number provided, including a wireless number, using automated technology. Your information will only be used by ITI Technical College. We do not and will not sell your information to any other party. Please note, that you are not required to provide this consent to attend our institutions.
Technical, Medical, And Office Training Programs In Baton Rouge, Louisiana
ITI Technical College offers a variety of Associate of Occupational Studies Degree Programs, including:
In Addition, There Is Also A Wide Variety Of Certificate Programs
For a Better Life, Enroll Now!
"It's a great school. It's a place that actually cares about your future, what you're going to learn here, and what you're going to do once you leave here."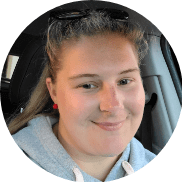 Sophie D.
Interested in one of these programs?
Simply fill out the form and an admissions representative will contact you soon.
Ready to start now?
13944 Airline Highway • Baton Rouge, LA 70817
Copyright ©2021 ITI Technical College. All rights reserved. Privacy Policy | Terms and Conditions