Why is Construction Management So Important Today?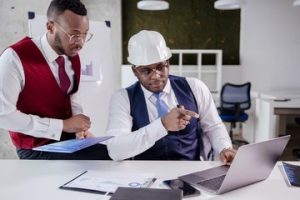 Construction Management is vitally important in the U.S. today for three reasons. One, there is a building surge in many states. Two, there is a shortage of skilled labor. Three, there is a shortage of some building materials that has caused their prices to skyrocket. Knowledgeable and skilled construction and project managers are needed to effectively and efficiently deal with it all.
Skilled leaders are particularly needed to guide large-scale commercial and industrial projects that could go wrong. Homebuilders typically have fewer complex issues to manage, but they are still vital in the industry. In either scenario, great managers know how to keep their projects on schedule and avoid excessive costs.
Without a well-trained management team, a large construction job can be derailed by unforeseen risks and problems. When a manager is involved early on in building projects, the chances for success are much greater.
What Is Construction Management?
A Construction Manager professionally oversees the building of residential, commercial, and industrial structures. He or she makes sure everything runs smoothly from following plans to ordering materials to communicating well with all parties involved. The best managers know how to provide clear lines of responsibility, accountability, and communication.
Well-trained managers direct the focus of the overall project and all its parts so all people understand their jobs and duties. He or she can visualize the overall picture of the project and see the end project. Managers work on the job site, in the office, on the phone, and on computers.
Construction Managers coordinate all activities with these three parties:
The owner of the building(s)
An architect and/or an engineer
A general contractor
A CM represents the owner's best interests in getting the jobs done right, staying on schedule, and conserving spending in line with the overall budget, and executes a high standard of quality. By attending a recognized and accredited college with a clear vision for students and the future of construction management, you will develop a solid base for your career.
The Difference Between Residential, Commercial, and Industrial Construction
At this point, it might be helpful to distinguish between residential, commercial, and industrial construction projects. Residential construction consists of creating or remodeling houses, garages, workshops, tree houses, gazebos, pergolas, amenities around patios and swimming pools. All these structures are personal ones typically built on or near the homeowner's residence.
| | |
| --- | --- |
| | |
| Residential Construction | Commercial construction |
Commercial construction deals with businesses such as restaurants, motels, warehouses, retail stores, grocery stores, and other retail or wholesale establishments that have walk-in or online customers. Industrial construction consists of large businesses that manufacture, assemble, or refine products such as furniture, cars, electronics, oil, or gas. Construction managers typically need more specialized training, knowledge, and experience to successfully complete these projects. This comes with time, mentoring, advanced study, and thoroughly understanding the job field.
The Benefits of Effective Project Management
Effective construction and project managers benefit the building owners, employers, workers, subcontractors, and everyone else involved by:
Getting the work done on time and within, or nearly, within budget
Making sure there are no legal or financial complications
Finishing the projects the way the owners want them done
The managers following the best industry practices, especially safety
Using professional decision-making from beginning to end
Applying effective project controls and reporting methods
Proficient managers also coordinate all phases of construction with inspectors and those who enforce local building codes. Lastly, one of the most vital talents managers need is the ability to measure all decisions and analyze the impacts they will have on the plans and end results.
What Are the Essential Skills and Knowledge Managers Need?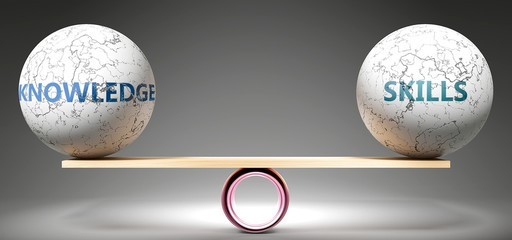 A Construction Manager (CM) needs knowledge and skills gained from college and on-site work experience. The following are needed to be successful in this career:
Ability to understand drawings and plans and to execute projects based on them
Excellent communication and management skills to work with diverse groups
An understanding of equipment, tools, materials, and construction processes
Know how to allocate resources, reduce waste, and do high-quality work
Ability to work through delays, finish on schedule, and control the budgets
Put all safety measures in place and comply with permits and building codes.
Before projects are started, managers must choose delivery systems for materials and equipment, effectively take bids from subcontractors, and retain contractors. They must also review contracts to make sure there are no mistakes or ambiguities. Effective Managers learn to master everything in this blog over time to present a realistic overview project projection and completion to clients.
A College Degree Will Help Solidify Your Career
A college education resulting in an Associate in Occupational Studies (AOS) Degree in a recognized Construction Management Program is the key to starting your career. Attending ITI Technical College in Baton Rouge is the ideal way to launch your studies to gain the skills and knowledge needed to be successful in the rewarding and challenging field.
Sources and References
[line style=normal][/line]