Jobs are available nationwide for those with an Information Technology College Degree from a technical college. Any organization needs IT specialists to play key roles in designing, using and supporting their computer systems. IT workers help streamline an organization's production process as well as make its computer system more effective and secure.
Graduates with an associate degree in information technology will find career opportunities in almost any industry from alarm systems manufacturing to zoos. As more factories and plants become automated, new jobs will emerge to control their computer systems. Financial services and healthcare organizations depend on computer experts to serve their customers.
Now is the time to start earning an associate degree in Information Technology so you can find a super entry-level job. According to the U.S. Bureau of Labor Statistics (BLS), employment in computer and information technology occupations is projected to grow 11% from 2019 to 2029. This growth rate is much higher than the average for all other occupations.
Website Creation and Marketing Keeps Businesses Competitive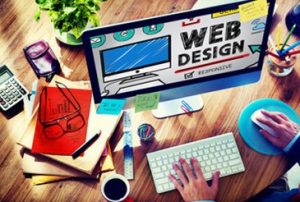 Virtually all organizations depend on IT technicians to create their websites and/or assist them with marketing their products and services. Internet commerce has hit new heights in the last few years and will most likely grow exponentially in the future.
Current economic conditions are ripe for buyers to order from their homes and businesses, and this creates more opportunities for IT web developers.
Web developers also perform valuable services by maintaining websites and the sites' technical components. They also work to keep the sites' performance and capacity at peak efficiency. Web developers may be asked to create content for their company's sites.
IT Support Specialists Help Everyone
Computer support specialists work with employees to make sure they know how to use their organization's computer software, electronic devices, equipment, and networking. They also:
Install and configure company software
Maintain and upgrade systems
Maintain software and hardware inventory
Perform backups for storage
Train other employees
Work with IT security
Administer data as needed
An IT support specialist's specific duties and responsibilities vary with the type of organization they work for and the type of computer system. Many support specialists are available to answer customer and client questions via the Internet and phone calls and offer support to any of their system's users. There's never a dull moment working in Information Technology Support, and professionals in this career report they enjoy their jobs immensely.
"Any organization needs IT specialists to play key roles in designing, using and supporting their computer systems. IT workers help streamline an organization's production process as well as make its computer system more effective and secure."
Computer Networking Connects Employees in Companies
IT networkers install, configure, monitor, repair, and support their company's computer systems to make sure all hardware and software components work together properly. They adjust the performance of their systems as needed and protect their employer's network from hackers and other cybercriminals.
Computer networking allows system components to communicate with each other, including:
Desktops
Laptops
Servers
Smartphones
Tablets
In some companies, networking also includes connecting audio/visual systems, cameras, doorbells, door locks, refrigerators, sensors, and thermostats. Examples of using these components are found in the home and business security systems and smart homes. College grads find that many companies are seeking well-trained people with IT degrees nationwide.
Computer Programmers Are Essential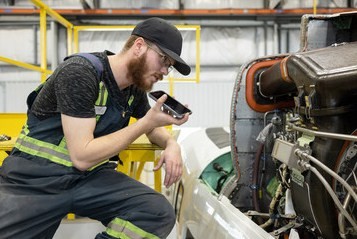 Information Technology technicians prepare their company's computer systems to make it easier for non-technical users to easily work with them. Many entry-level IT specialists have the opportunity to work in computer programming by:
Designing programs
Writing them
Testing programs
Troubleshooting them
Maintaining source codes
Designing graphical user
Computer programmers work to ensure their organization's software adheres to best industry practices in performance, reliability, and security. They also help develop mobile applications, code video games, and program websites among other things.
Working with Computer System Analysts
Other college graduates work as junior computer system analysts along with a senior partner. They examine an organization's computer system, practices, and procedures to ensure they are operating at peak performance. They help with designing new technologies for more effective operations and staying competitive.
If you want to earn an Associate Degree (AOS) in Information Technology and learn about employment opportunities, enroll in ITI Technical College in Baton Rouge. This highly respected program will prepare you for an exciting career and a better life.
For more information about graduation rates, the median debt of students who completed the program, and other important information, please visit our website: https://iticollege.edu/disclosures.htm