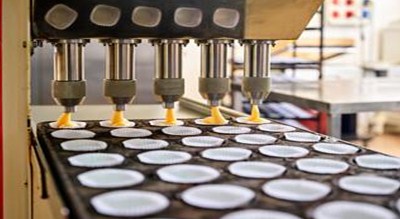 The U.S. is a world leader in  manufacturing process technology. Few of us understand the advances made in this field and why today's process technology is critical in production success. If this career interests you, you should know more about the essentials to make a more informed decision.
Graduates of a quality PTEC program will be prepared to operate industrial process equipment and devices in an entry-level position. You may find employment in a range of industries, like:


| | | |
| --- | --- | --- |
| ●  Aeronautics | ●  Metals | ●  Pulp |
| ●  Ceramics | ●  Paper | ●  Textiles |
| ●  Chemical | ●  Petroleum |   |
| ●  Foods | ●  Power |   |
Let's take a look at process technology's importance, some manufacturing and process layouts, technology degrees, and potential jobs.
Process Technology Is the Essence of Manufacturing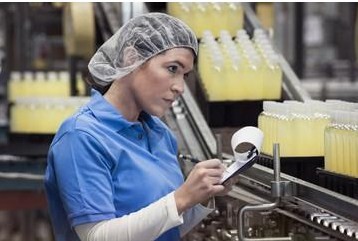 Process Technology lies at the heart of manufacturing any product because without it nothing would be made. In former times, and to some extent today products were made with manual labor until the industrial revolution began. Many types of equipment, devices, and computers have taken the place of the artisan's skills and creativity.
Today's Process Technology uses advanced operations to produce and process items, including:
Extracting natural resources
Converting raw materials into usable products
Manufacturing components and complete products
The assembly of these products
Packaging many different types of goods
Shipping and receiving finished goods
Process technicians oversee all these steps to change raw materials into finished products for consumers and commercial use.
Manufacturing and Process Layouts
Process technicians work with several types of manufacturers and process layouts from simple to the most complex. These examples show the four typical ones found in U.S. industry:
Line or Product Layout – The equipment is arranged in a sequence of operations for one type of standardized product. This layout is used to produce large quantities and results in greater efficiency and lower costs.
"If this career interests you, you should know more about the essentials to make a more informed decision."
Functional or Process Layout – This layout is used for creating larger products in fewer quantities. The equipment is laid out according to the nature of the operations and provides more flexibility. The pros are less investment in machinery and more flexibility in their use.
Fixed Position Layout – Large or heavy products remain in a fixed position in this layout and equipment and workers are brought to it. It is used for items such as turbines, ships, and airplanes. Its pros include less capital investment and flexibility in changing product design and volume
Combination Layout – Many industries use a combination of the first three layouts to increase products of specific products. This arrangement produces more flexibility and cost-effectiveness in manufacturing.
As a Process Technology technician, you may work with several or all of these layouts during your career.
What Process Technology Degrees Offer Students
Typical Process Technology degree programs begin with a review of electronics and mathematics and then move to a study of instrumentation subjects. The specific education and training include:
Pressure, level, temperature, flow, hydraulics, and valves operations
Pump operations, maintenance, and troubleshooting
Compressors, turbines, electricity, and programmable logic controls
Use of personal computers, technical writing, safety, and environmental issues
Preparation to operate industrial process equipment at an entry-level position

Potential Industries and Specific Jobs for Graduates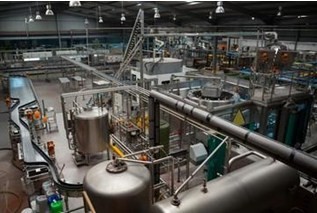 Other types of jobs and industries that have not been covered include automotive and beverage workers, mining technicians, electronics, water, and waste-water treatment plant managers.
Each job in each specific industry will draw upon your college training and work experience. The salary for each depends on the type of industry, the state where you work, and your training in Process Technology.
A College Education in PTEC Is Critical to Success
If you are serious about a Process Technology career, earn a degree as soon as possible. ITI Technical College offers an Associate of Occupations Studies (AOS) Degree in their Process Technology Program. This quality PTEC program is endorsed by the North American Process Technology Alliance (NAPTA) and is recognized by the Greater Baton Rouge Industry Alliance (GBRIA). Find out more and get the ball rolling toward a rewarding and exciting career.
For more information about graduation rates, the median debt of students who completed the program, and other important information, please visit our website: https://iticollege.edu/disclosures.htm
References and Resources