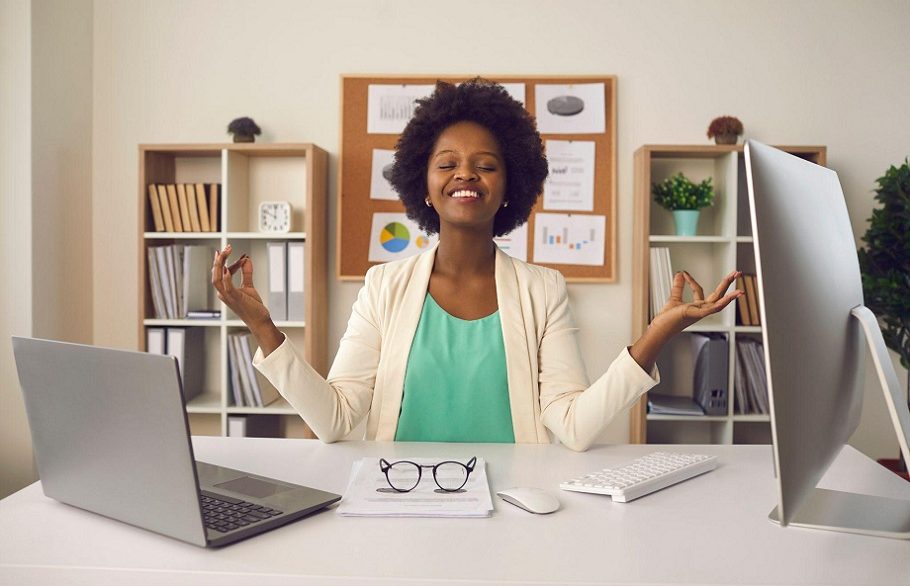 An essential approach to career success is developing the skills needed for the jobs within your career. After establishing the technical skills and knowledge, learning how to market yourself for work in your chosen industry is a must. Other skills are important for technical careers, like:
Being proactive and diligent
Computer and digital technology
Communication and networking
Positive attitude and leadership
Multi-tasking and marketing yourself
A closer look at each of these essential career skills will provide some great ideas for you to adopt on your way to long-term success.
Essential Career Skills Include Being Proactive and Diligent
Do not wait for your supervisor to tell you what to do in the daily routine or after you accept new projects. Be proactive and alert each day to get things done. Being proactive means you take the initiative to be a self-starter and encouraging others to focus and move on current work duties. Take personal responsibility to act on tasks delegated and messages sent to you.
Diligence is closely related to being proactive because they are both very positive qualities.
Possessing diligence means you are reliable, and positive, and act quickly on assignments.
It means owning the quality of never giving up
You are consistent in your work habits when you are diligent
It also means you put your best foot forward to tackle adversity.
Diligence is respected by others and gets the job done
Computer and Digital Technology Are Also Essential in Your Career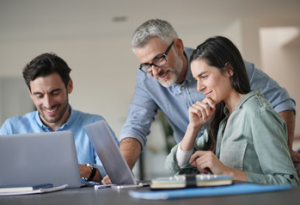 Mastering laptop and desktop computer software and digital technology are required in most careers today. Proficient use of industry software helps make us:
More productive
Find more useful ideas
Reach more customers
Research more effectively
Complete projects more efficiently
Digital technology changes constantly, and those who upgrade their skills to keep up with it get ahead individually and enhance their employers. Spend time on the job and outside business hours to develop and hone this skill. It will help you become more productive and positive in any job.
"An essential approach to career success is developing the skills needed for the jobs within your career."
Communication and Networking Play Key Roles in Your Career 
Communication is the lifeblood of relationships at work, at home, and in your social life. Improving communication skills will take you to new levels and standards in your company. Those who can communicate well can make people understand their messages. They can also convince them to listen to or follow their ideas. Take communication courses while earning your technical degree, in workshops, and online to get ahead.
Networking to find employment or lift your department at work is a brilliant tool. The more contacts you develop, the more useful you are to your organization. Good communication plays a vital role in networking because you will accomplish more in less time.
You Need a Positive Attitude and Leadership in Your Essential Skills Package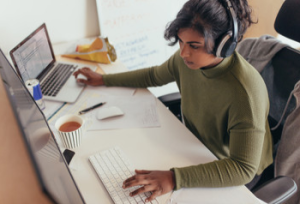 A trait that makes employees stand out is maintaining a consistently positive attitude along with their emotional and mental IQ. This skill keeps you and your team going strong even in the face of adversity. Your team members and employer will notice this trait and value your performance over those with less positivity. This trait helps you stay motivated and take on challenges with enthusiasm. Work on your positive attitude and you will encourage others to perform better.
Being a leader at work means you are focused and committed to your job, team, and company. You do not have to be an assigned formal manager to be a leader. Informal leaders are respected by co-workers and are integral in getting projects started. Leaders can be either born or developed over time. They motivate and persuade others to do their best, listen to other ideas, respect each teammate, and reach company goals.
Multi-tasking and Marketing Yourself
Today's organizations are more dynamic than ever before and require you to be a versatile worker. Multi-tasking is expected and many people are juggling several assignments at the same time rather than seeing one all the way through to completion. Employees who can multitask without compromising quality and time are highly esteemed, especially when the boss is not present. People who are dynamic at critical times get great reviews.
Our last skill is the one that gets you into the position to display all the other skills at work. It is marketing yourself to get hired over many other job applicants. Do this by:
Learning how to research for jobs and make the best possible resumes
Prepare and practice for job interviews
Learn what to say and what not to say in job interviews
Explain why you are the right person for the job
Tell what you can do for the company with examples
Your college career services office provides tremendous help in developing this skill. We hope these ten essential career skills will go a long way in helping you find great jobs and succeed in them. Contact us today.
For more information about graduation rates, the median debt of students who completed the program, and other important information, please visit our website at: https://iticollege.edu/disclosures/