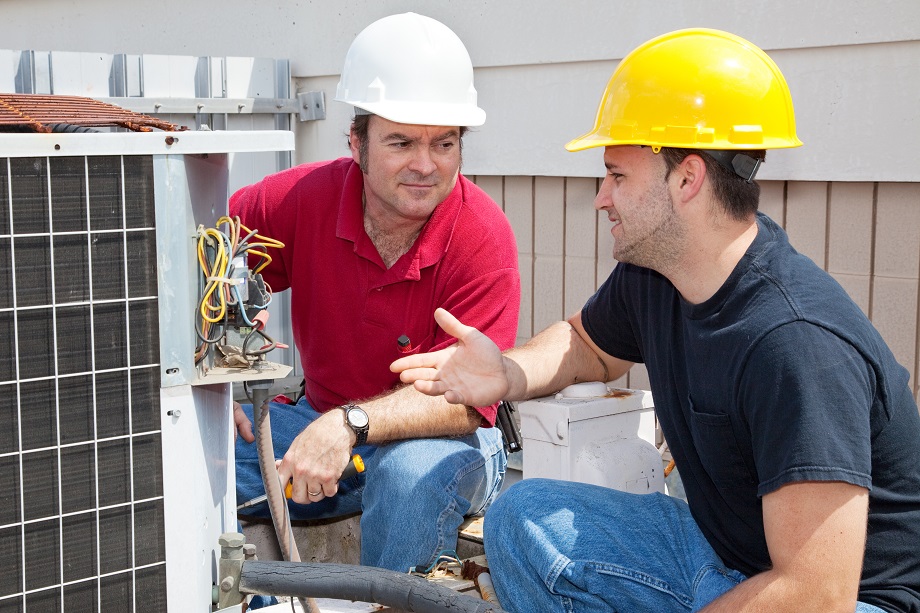 A rewarding HVAC Career is an excellent choice for anyone looking to jumpstart their career in the home comfort industry. If you are old enough, you can remember when most people did not have an air conditioner or central heating and cooling. Only the wealthy had these luxuries at that time. The rest of the public had fans to cool with and some type of gas, oil, coal, or wood heating system.
As HVAC equipment and systems advanced, more technicians were needed to install, repair, maintain, and replace them. At first, many tech jobs were only part-time. Now there are literally thousands of HVAC managers and technicians that provide their services.
Well-trained HVAC technicians, managers, and business owners have many opportunities in this industry. Their jobs are challenging and personally rewarding as well as welcomed by customers. We need their services and equipment for those cold winter and hot summer days.
What a Rewarding HVAC Career Can Mean To You
Today, even some off-grid families may need HVAC services to meet their heating and cooling needs. For the rest of us, a modern and efficient heating and cooling system is essential to our year-round comfort. Technicians have opportunities to be successful in these types of jobs:
Residential Repair Technicians
Commercial Repair Technicians
Industrial Repair Technicians
Refrigeration Technicians
New Construction Technicians
Retail Store and Online Sales
Annual Maintenance Contract Sales
Manufacturing Technician
HVAC technicians can take pride in helping hospital and nursing home patients stay comfortable. Home-bound residents depend on HVAC services to help make their lives more bearable. Technicians also get to work with their minds and hands in earning competitive salaries. They may be able to move up in management and manage their own businesses in time.
How The HVAC Industry Makes Our Lives Easier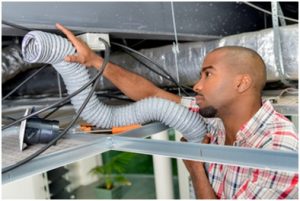 HVAC technicians also make a difference in other people's lives in many ways. They install equipment and systems that keep us cool when we need it and warm when we need it.
Technicians are like angels when our equipment breaks down
They provide us with modern and efficient heating and cooling
Techs offer humidifiers, dehumidifiers, and air-cleaning devices
Technicians provide advice that can save us money
They may offer discounts, sale prices, and point us to rebates
Technicians offer warranties on equipment, systems, and services
Whether we need them at home or work, HVAC technicians make our lives easier and more pleasant year-round.
"Well-trained HVAC technicians, managers, and business owners have many opportunities in this industry. Their jobs are challenging and personally rewarding as well as welcomed by customers."
Residential HVAC Technicians
Most HVAC technicians begin their careers as residential repair workers. From there, they may move into new residential construction where they install heating and cooling equipment. Techs also install and repair ventilation equipment and systems. They ensure heating, cooling, ventilation, and refrigeration systems (where applicable) function properly and efficiently.
HVAC technicians use industry tools and equipment to complete their work, including:
Hand tools
Power tools
Testing equipment
Computerized diagnostic tools
Electricity and electronic devices
Residential technicians enter homes in uniforms and a smile ready to help customers to the best of their abilities. We just can't get by without them.
Commercial And Industrial HVAC Technicians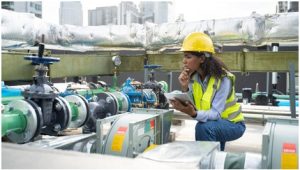 With experience and more expertise, technicians may move into commercial or industrial work. When heating, cooling, or refrigeration problems occur, HVAC technicians are vital to their solutions. Techs make a difference when it comes to saving food from spoiling or medications in storage from going bad. Commercial and industrial HVAC save the day for these scenarios:
They restore the cold temperature to save blood, blood plasma, and medications
Techs keep fresh produce from spoiling with cool air in grocery stores and warehouses
They also keep frozen foods from thawing out and going bad
Technicians restore refrigeration loss to keep flowers fresh and alive
They keep employees and customers comfortable in stores, offices, factories, and more
HVAC technicians and managers can accomplish all these things with the right training.
Quality Training Is Essential For Success In A Rewarding HVAC Career
It is rare today that an HVAC job applicant gets hired without formal training. The place for quality job preparation for many people is a technical college. We have trained thousands of technical students since 1973 for good entry-level jobs. Our faculty and staff will also prepare you with an Associate of Occupational Studies (AOS) Degree at ITI Technical College.
Our Air Conditioning, Refrigeration, and Electrical Technology (AOS) Program supplies the training, skills, and education for your success. Our hands-on training with real-world tools and equipment simulates the workplace well. Discover what we have to offer by requesting more information. Call us today at (877) 591-1070 for more information about all our programs!
For more information about graduation rates, the median debt of students who completed the program, and other important information, please visit our website: https://www.iticollege.edu/disclosures