If you are looking for an information technology school, look no further than ITI Technical College.  Located at 13944 Airline Highway, Baton Rouge, LA 70817, ITI Technical College was founded in 1973 to fit the needs of businesses in Louisiana and the entire Gulf Coast region.  The school's objective remains the same as it did from the day we opened:  to train personnel to meet the job requirements of a progressive technical age. Our goal is to prepare students for technical careers which we believe can provide better salaries, working conditions, and self-images which can result in a better life.  ITI's goal is to make not only an impact on our community by offering a great IT training program but also to aid our students in succeeding in finding a better path for themselves and their families.
Fitting A Need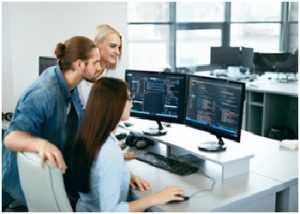 As we are living in a technical age, and technology is advancing at an exponential rate, technical education is more relevant than ever when it comes to the job market.  ITI Technical College is proud to offer an IT training program to prepare students for a career in this exciting field.  Specifically, education in information technology gives our students the ability to meet the computer and technology needs of businesses, government agencies, healthcare industries, schools, and numerous other organizations.
Defining Information Technology
IT professionals need both knowledge and hands-on experience to maintain a company's technical infrastructure and work with the people who use it.  Therefore information technology training must be comprehensive and specific.  These specialists are responsible for overseeing a company's hardware and software products plus their installation and maintenance.  Keeping at IT infrastructure is a complex job that requires solid computing skills, and ITI Technical College is proud to offer those skills through our Information Technology program.
IT Training Program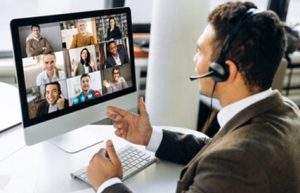 This intensive course of study begins with an introduction and overview of the IT industry and familiarizes students with the hardware and software used in this field. Core educational requirements include reviews of mathematics, PC office applications, and success skills.  Introductory IT courses in networking and programming let our students decide which of the two concentrations they would like to pursue that fall under the general IT heading.
The Specializations
As the IT industry has branched off into several specializations, ITI Technical College has realized that it is critical to offer focused education for these areas.  For students who choose to follow the networking concentration, they will develop an understanding of hardware, software, organizational environments, and networking applications.  They will also gain the ability to make sure all parts of an IT infrastructure effectively communicate with each other.  The programming concentration includes the basic concepts of computer programming and students receive a comprehensive education in the popular programming languages C# and Visual Basic.NET.  This specialization also provides instruction in developing PC applications, web applications, and database-related applications.
The Timeframe
Students can complete this program and receive their AOS in just two years, or twenty-four months.  In fact, 92% of ITI students who completed this program in 2014-2015 did in fact finish it in just two years.  The job placement rate for our IT graduates is an impressive 82% as our students find employment as computer and information system managers, software developers, network engineers, IT security specialists, Web administrators, database architects, and document management specialists.
The Skills

Graduates of our IT program will be well-equipped with sought-after skills such as IT troubleshooting, performing repairs, maintaining servers, working with various operating systems, scriptwriting, setting up redundancies (disaster recovery), identifying network issues, maintaining Web content, monitoring systems for intrusions, developing security measures, and assessing IT infrastructure needs.
IT students will also learn general professional skills such as business communication, how to be an effective team member, understanding global perspectives, recognizing the challenges of keeping their knowledge current and being fluent in the language of technology.  If you are ready to get started on this exciting educational path just head over to our program.  If you have any questions please give us a call, email us, fill out the online form for more information, or drop by our campus to take a firsthand look at what ITI has to offer.
For more information about graduation rates, the median debt of students who completed the program, and other important information, please visit our website:https://iticollege.edu/disclosures/