You've heard your friends talking about careers in office administration, and maybe you've wondered exactly what that is and whether or not it'd be a good fit for you. Perhaps you're not exactly sure what "Office Administration" entails, and that may be a great place to start in understanding whether or not it's for you! From there, you can determine what your future may hold in terms of career, and how you can get started in Office Administration training!
What, Exactly, is a Career in Office Administration?
In your mind, you're seeing copy machines and scanners and incessantly ringing telephones, and you're not quite sure why anybody would go to school for that. Just to clarify, a career in Office Administration is vastly different than an administrative job in an office. Unlike those administrative jobs, a career in office administration comes with responsibility. How? Students pursuing more responsibility in their career are always thrilled when they learn that in an Office Administration position, they'll be doing things like managing employees, managing resources, making schedules, managing inventory, and budgeting to meet quarterly goals.
What does that look like in terms of daily responsibilities? Instead of answering the phone and making transfers, you're the one taking the transfers; instead of making copies of company memo's, you're dictating what the memo says and delegating the copy-making to someone else; instead of collecting company expense reports from employees only to place them in your boss's inbox, you're balancing the sum and ensuring that operations are functioning within the company or department budget.
With proper education in Office Administration, you're the boss; you ensure that the company has the right resources for the tasks at hand, and you manage multiple calendars for yourself, for the business and for other individuals in your department.
Each of these tasks require a special skill set – and not just anyone can take them on; in addition, each of these responsibilities must be handled by someone trustworthy and capable of doing the work at hand independently and without flaw. When you attend Office Administration training,  post-graduation, in your role as office administrator, you'll find that you've earned the opportunity to take on those responsibilities, to delegate work to others, and to maintain a healthy, functioning office environment.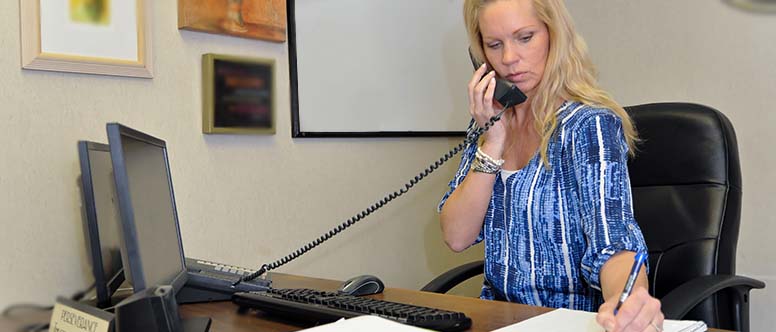 Are You Cut Out for All of That Responsibility?
What one gleaming nugget of vital information did you soak in from reading about a career in office administration? If you said something along the lines of, "It's a position that holds a lot of responsibility", you'd be correct. Given what you know now about the career… do a little soul searching to determine if it's something you want. How are you with personal responsibility? Discipline? Getting things done on time consistently?
How are your organization skills, your communication skills, and how's your ability to delegate? Are you loose-lipped when it comes to confidential information and have a problem keeping things to yourself? Perhaps you're not great with a few of these, or perhaps they don't come quite as naturally for you; that doesn't mean you're not cut out for a career in office administration, it simply means you must take the training very seriously and make a concentrated effort to pinpoint your weaknesses and simply do better.
No matter what you determine, if you're driven enough and work hard enough, with proper training, you can create a thriving career in business administration. On the flip side, if you determine you're not motivated enough to get better at, say, your communication skills, maybe a career in office administration isn't for you.
Get the Proper Training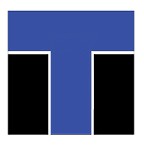 If you've determined that you'd be a great fit for a role as an Office Administrator, your first step is applying to an Office Administration Program in Baton Rouge, LA, that will equip you with the right tools in order to succeed and thrive in that position. ITI Technical College , prides itself on offering both Certificate and Associate's in Occupational Studies in Office Administration that will be relevant regardless of what changes in the economy over the years. Since our founding in 1973, we have provided training programs that exist based on the needs of the time and of the business and industrial community.
For decades, our focus has been on training personnel to meet job requirements of the technical age.  Office administration is, unquestionably a career that will be necessary as long as businesses function, so why not start by pursuing an education that will keep you way ahead of the curve.
If office administration is a career you're interested in, don't hesitate to pursue training with ITI Technical College, a school who'll stop at nothing to see hardworking students succeed in the vocational career of their choosing.
For more information about graduation rates, the median debt of students who completed the program, and other important information, please visit our website: https://iticollege.edu/disclosures/