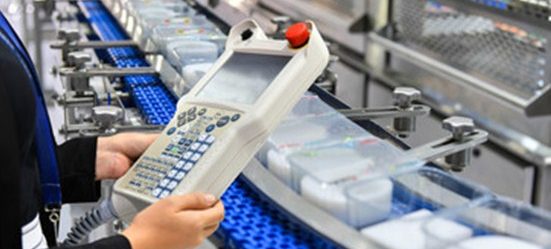 Manufacturers want to stay in business for both the short and long terms. They can look for lower-priced raw materials and other resources. But one of the best ways to keep prices down is with efficient production and processing. Manufacturing and processing technicians learn this art and science by earning an associate degree in this field.
Today's efficiency is made possible by using automation and electronic systems to produce manufactured goods. Skilled technicians work diligently to monitor, repair, and operate production and assembly lines. Much of the human element is eliminated by using robots, artificial intelligence (AI), and other digital equipment to accomplish production goals. As a result, companies stay competitive and prices remain affordable.
What Is Automation and Electronic Systems Technology?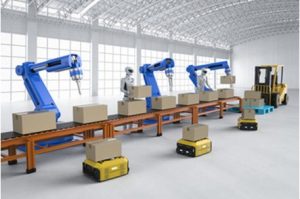 Automation and electronic systems technology consists of ways to program and control effective and safe machine movement. Robotics and programmable logic controllers are used in partnership with complex computers and machinery in automated production and assembly lines. The result is more productivity, higher quality, and competitively-priced products.
Automation is also known as using more machines to reduce work performed by people. Electromechanical systems are programmed to perform many types of industrial processes. Full automation may not be right for every manufacturer, but most find benefits in its use. The following benefits are associated with incorporating automation in company processes.
Benefits of This Technology for Manufacturing Processes
Automated production is today's standard for generating most types of products. More desirable benefits are generated as company management and technicians add advanced technology to their manufacturing and assembling lines. Some significant benefits include:
Lower production costs
Higher production rates
More efficient use of materials
Higher quality products
Improved worker safety
Reduced factory lead times
Fewer manufacturing mistakes
"Today's efficiency is made possible by using automation and electronic systems to produce manufactured goods. As a result, companies stay competitive and prices remain affordable."
Manufacturing, processing, and assembly equipment and devices last longer with fewer breakdowns when used efficiently. Robotics and AI contribute greatly to the overall automated operations of any manufacturer.

Benefits of Technology for Company Competitiveness
Not only does improved manufacturing and processing create more efficiency and safety, it allows companies to remain competitive in the marketplace. Whether an organization competes only in the U.S. or internationally, staying competitive keeps it alive. It's not fair for any party connected to it if a company goes broke.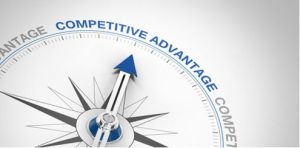 Many collateral businesses supply goods and services to American and foreign corporations. When a company becomes less competitive, some of these suppliers lose business and lay off employees. This can be disastrous to those workers and managers in today's economy because it may be difficult to find other employment.
Companies that sell stock must also remain competitive for their stockholders who depend on them to make profits. Many retirees hold stock in their portfolios as part of their retirement income. Some manufacturers have increased their return on investment by 50% or more since going automated. By increasing efficiency and staying competitive, any size company is a blessing to those connected to it and our economy.
Benefits of Automation and Efficiency for the Consumer
Consumers also benefit from effective automation at the hands of skilled technicians, including:
Competitive or lower prices
Availability of goods and services
Larger assortment of products
Buying needed parts and components
Fair distribution to all income classes
Employment at efficient companies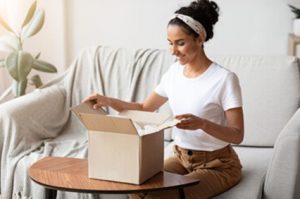 Competition among businesses generates consumer benefits by providing more places to shop and purchase goods and services. More competition typically provides higher quality products and services and better personal service. Competition also prevents monopolies from forming that helps keep prices down. During times of high inflation, consumers are happy they can still pay competitive prices when producers practice effective automation methods.
Where You Can Earn a Degree in Automation and Electronic Systems Technology
ITI Technical College in Baton Rouge offers an excellent Associate of Occupational Studies (AOS) Degree in Automation and Electronic Systems Technology. The program is designed to meet the business and community needs in the Gulf Coast Region.
Students have found attending this college a positive and personal experience as they gain the knowledge and skills to work in entry-level jobs. Founded in 1973, this technical school has a reputation for excellence in teaching and student services. You owe it to yourself to explore ITI Technical College if you are seeking an associate degree.
For more information about graduation rates, the median debt of students who completed the program, and other important information, please visit our website at: https://iticollege.edu/disclosures/