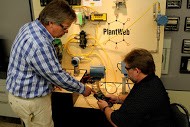 As an instrumentation technician, you will have quite a few responsibilities in your job, but we're going to take a moment to cut it down to the absolute basics. Essentially, graduates of ITI Technical College's Industrial Instrumentation Certificate program are going to find themselves monitoring the atmospheric and environmental changes in the industrial area where they work. To put it as simply as possible, they help to ensure that the working environment is safe and that it will not pose any health hazards, at least as far as the atmosphere is concerned. To do their job effectively they make use of several different devices and instruments that are used to record and report changes. Let's move on and talk a bit about the different job duties you'll take on once you finish instrumentation technology training.
The Job Duties in your New Career
Working as an instrumentation technician it will be your job to test, calibrate, install, inspect, and even repair various monitoring devices. You will also be tasked with performing general maintenance on the equipment and even designing new recording equipment. Throughout the course of a normal workday, you will spend your time with a wide variety of equipment which includes calculators, computer software, current meters, electronic probes, and more. Your job is to keep the systems up and running, and everyone is depending on you.
The Skills of an Instrumentation Technician
As an instrumentation technician, you will have quite a few different responsibilities, but you will have to have certain skills to get you there. First of all, you will need a high school diploma or equivalent, though in many cases you may also need an additional certification such as the one students to earn upon completing ITI Technical College's Industrial Instrumentation Certificate program.
The certifications and education are one thing, but if you don't have the skills, then you might want to move on to a different type of job. You will need to have a good, strong background in mathematics, problem-solving, critical thinking, and much more. Most importantly, you need to be good at making decisions. As you can see, there is a lot involved here, but the job is still quite rewarding.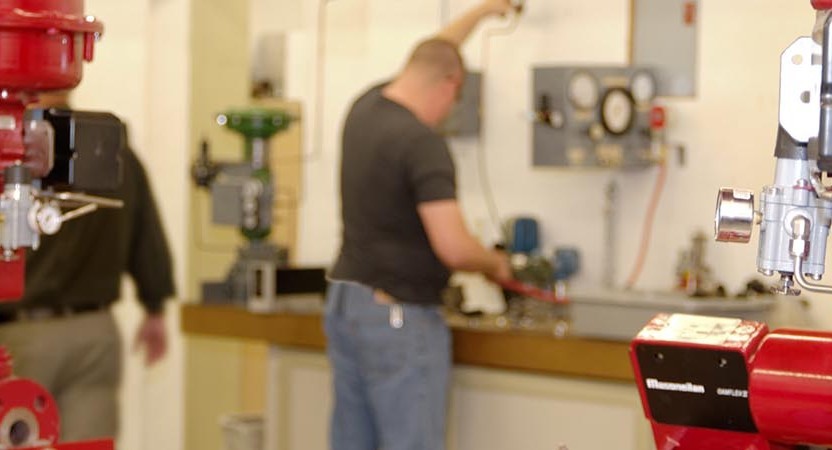 The Industries You'll be Working In
Once you finish our program there are a wide variety of different environments that you could find yourself working in which include:
* Chemical Plants
* Petroleum Refineries
* Food Processing Plants
* Canneries
You may also work in businesses that work to monitor air and water pollution. At the end of the day, you're going to need to make sure that you have the aptitude for precise measurement and much, much more. This is a dangerous job for both ends of the equation, and it is going to require more skills that can be taught in a classroom.
Getting Certified
Completing ITI Technical College's Industrial Instrumentation Certificate program is a great idea and will definitely help your career, but you will need to make sure you are mentally prepared for the job duties. In addition to earning an Industrial Instrumentation Certificate, The National Institute for the Certification of Engineering Technologies offers continuing education for advancement in the form of four different certification levels ranging from technicians who require supervision, to those who do not, and finally those who are responsible for supervising others. As you can see, your career can move upward rather quickly, and it might not be long before you see a major pay increase if you stick with it.
If you are interested in starting a new career, then now would be a great time to give ITI Technical College a call or contact us online. We have personable, highly experienced instructors who will be able to give you the help you need and the skills required to land an amazing job. Don't wait any longer, get the job you deserve!
Disclosure:
For more information about graduation rates, the median debt of students who completed the program, and other important information, please visit our website: https://iticollege.edu/disclosures/