If you're in the market for a career that will last a lifetime, then there is little doubt that you're going to want to try HVAC. This is an amazing career that will always be in demand, but if you're like most people, then you're probably wondering exactly what it involves. You know that there is the possibility of fixing air conditioning units, but what else would you learn at a heating and air conditioning school? Most importantly, what is the different applications of your skills? Today we're going to look at four different jobs you might take on after heating and air conditioning school.
Fabricator – Supplying the Right Parts
For a heating, ventilation, and cooling system to work effectively, it's going to need to have the right parts, and that's where you come in. In this job, you would be working on a factory line, assembling the necessary components. As a fabricator, you would use power tools to cut and shape the material, or in more advanced factories, you might work with robot machinery. This is a highly demanding job, and as a fabricator, you will need to be able to work on multiple orders while meeting tight deadlines. You will, of course, need to complete AC repair school to be considered for a position of this nature.
Technician – Troubleshooting in the Field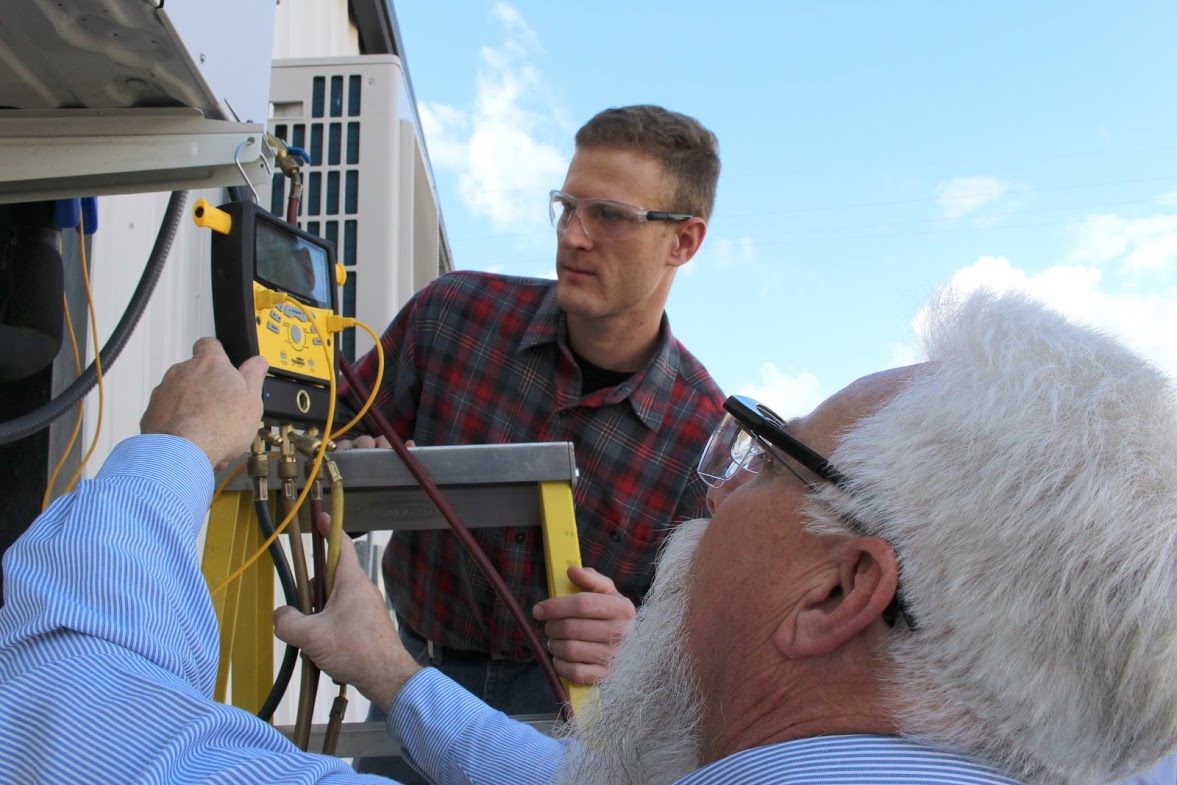 As you delve into the HVAC world, this is going to be the job that you hear the most about and it's the one that many students aspire to. As an HVAC technician, you will find yourself responsible for reading and interpreting blueprints to install the systems, connecting them to the following components within the home or commercial establishment:
* Water Lines
* Air Ducts
* Electrical Systems
* Other Important Components
Once these systems are installed, they may need to be revisited by the technician to address problems and run tests to ensure maximum efficiency. HVAC technicians are also responsible for troubleshooting, making them one of the most important in the profession.
HVAC Sales
This is another, very important HVAC job to consider undertaking, especially if you want to be on the field but you want to do something non-physical. If you have sales experience, you can help customers in their quest to find the perfect air conditioner, whether it's for their home or place of business. In addition to that, you may be working to gain new customers, negotiate projects, and manage other employees. If you want to take on this job then you will need to have outstanding customer service skills, be familiar with HVAC systems, and know how to set yourself apart from the rest of the pack, so to speak.
HVAC Engineer
There is definitely room in the HVAC career field for engineers, who are responsible for building the systems that fuel the industry. Engineers work with teams to build new HVAC systems designed for both residential and commercial products. Keep in mind that this job often calls for a complete redesign of existing systems, meaning you're going to have your hands full if you choose this route. Engineers can work for a variety of different entities which include:
* Government Agencies
* Equipment Sales Offices
* Design Firms
* And more
Those who succeed in the engineering field of HVAC will need to hold a bachelor's degree in HVAC engineering or mechanical engineering, so keep that in mind as you start your career path.
Get Started Today
Here's a question: Are you ready to get started? If you're prepared to launch your new career, then now would definitely be a great time for you to give us a call and see what we have to offer you. It won't be long before you're working in the field you've wanted for your entire life!
For more information about graduation rates, the median debt of students who completed the program, and other important information, please visit our website: https://iticollege.edu/disclosures/