Construction Manager Certification
What does it take to dream up an idea and bring it to life? For the dreamer and the doer, all it takes is a quality education that leads to a Associate  in  Occupational Studies in construction management. At ITI Technical College, we provide that kind of education for anyone and everyone who loves the idea of envisioning a project, and then being a pivotal part of bringing it to life. If you have the interest, we'd love to work with you to ensure that your dream of being a construction manager comes to life.
How Do Construction Managers Bring Visions to Reality?
Perhaps you're intrigued by the concept, but you're not quite sure what a construction manager does on the job day to day. Professionals in construction management are typically those attracted to building or designing, who thrive in managing roles where they can oversee the overall planning, coordination and control of a project from the beginning until completion. Construction Management is aimed at meeting the client's expectation in producing the envisioned product, which should be functionally sound and financially viable for many, many years to come by the time of its completion.
Specifically, as a construction manager, you'll be responsible for overseeing projects, meeting compliance standards, coordinating with subcontractors, selecting the appropriate tools for use, meeting performance standards, sticking to a schedule, planning for emergencies, obtaining important licenses, and communicating with your team as well as the client. This can be done on several kinds of jobs – think: residential construction, commercial and industrial construction, and "green" environmentally friendly construction as well!

Our Construction Manager School
At ITI Technical College, we want to equip our students not only with the tools to form a career, but with the tools to form the right career for them. We pride ourselves on offering occupational studies for vocational work that will be relevant regardless of what changes in the economy over the years. In other words, the degrees pursuable at ITI are more than just words on paper; they're degrees that will amount to a successful career doing important work. Since our founding in 1973, we have provided the best of the best in training programs that exist based on the needs of the time and of the business and industrial community; for decades, our focus has been on training personnel to meet job requirements of the technical age.
Our Construction Project Management training consists of everything you need to know on the job, with emphasis on learning and applying the nitty gritty parts of it: dealing with employees, ordering materials, delegating tasks, communicating with clients, maintaining compliance, hiring and managing subcontractors, and meeting important performance milestones.
More About ITI Technical College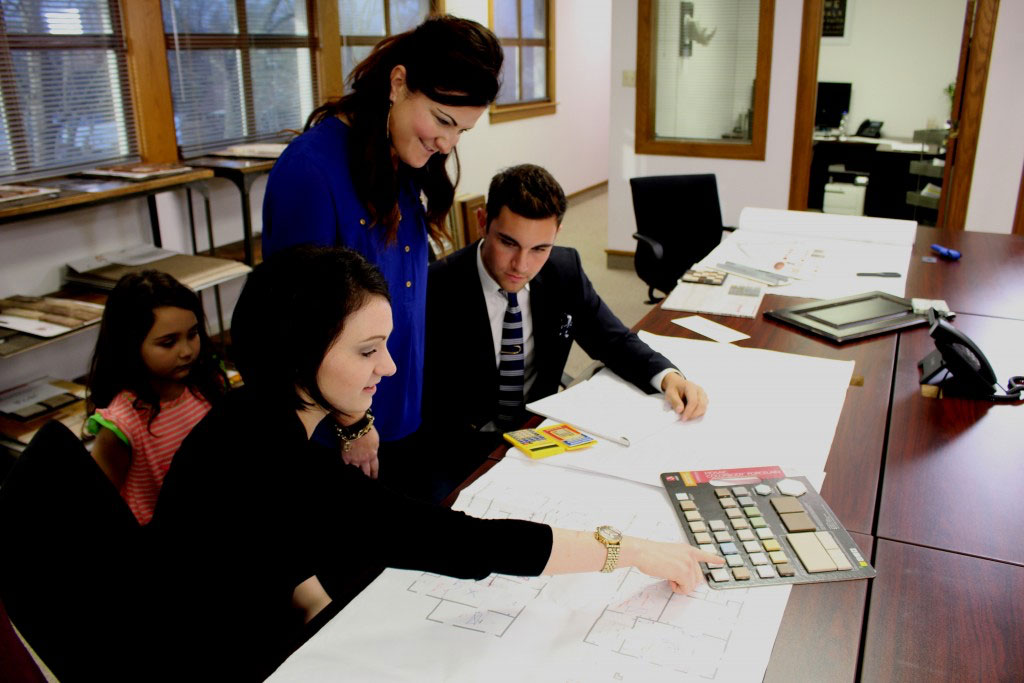 Our Construction Management program in Baton Rouge is one of the many occupational programs we offer for students; we want to ensure that our students end up in the right careers for them, keeping in mind the different strengths and interest of each student. Our teaching staff consists of industry experts who care deeply about seeing each and every student succeed. While our ITI Team is dedicated to helping you through your learning process, we don't expect you to do it all alone outside of the classroom.
We understand that going back to school can be overwhelming. For that reason, at ITI, we have resources that will help you along the way as you handle applying and paying for school, as well as selecting and pursuing a degree. We have personalized career planning sessions, admissions representatives to help with applying, financial aid services to help with payment, a Student Lounge to get you plugged in, and career services to help launch you into the career of your dreams. The purpose behind all of these resources is to equip you with every tool you need to reach a degree and succeed in a job you love.
What more could you want from a Construction Management training program? If you're ready to put plans to action today, we invite you to stop by our campus, go online, or simply call. We're happy to show you around, answer your questions, and help you get started in applying for our programs today.
For more information about graduation rates, the median debt of students who completed the program, and other important information, please visit our website: https://iticollege.edu/disclosures/