You can start your construction business by taking the right steps and doing your research. Before you launch, make sure to create a plan that outlines all of the necessary tasks you need to complete before officially starting your business. Many men and women dream of starting their own construction business every year. If you have what it takes to be your own boss, you may be able to pull it off. First, you need formal training and adequate experience before you go out on your own.
If you already possess some essential skills and knowledge, you have a head start on earning a construction management (AOS) degree. Some people attempt self-employment without a college degree but they are handicapping themselves.
You will learn a lot from the instructors at a technical college you will not pick up on your own. Other students will also share some of their experiences and expertise with you. Between both groups, you will come out ahead, and being your own boss will be much easier.
Start Your Construction Business By Getting an Education
For those of you who live in Louisiana, an extraordinary place to obtain an AOS degree in construction management is ITI Technical College in Baton Rouge. Learn the essentials from experts in residential and commercial construction projects, including:
Introduction to management, materials, and methods
Mechanical and electrical systems
Plan and drawing reading and quantity takeoff
Building construction and cost estimating
Project planning and scheduling
Managing workers, ethics, safety, and project control
Students also learn construction mathematics, technical writing, communication skills, industry software, and elective courses. Students take field trips work on real-life simulations and receive hands-on training that you will remember. It can't get any better than that.
Work For Someone Else First For Experience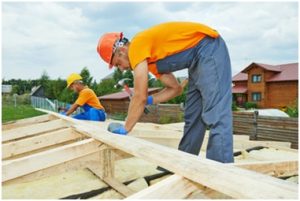 Even though you obtain an associate degree and have some basic work experience, you need to work for a construction business for a year or two. You may be surprised how much practical training you will pick up during this time.
Be careful about telling your employer you want to start your own business. After all, you will be going into competition with him or her. You will learn more about:
Specific types of work people need in your area
Tools and equipment you will need
Costs of doing business
Where to locate suppliers
Permits your customers will need
Client and third-party relations
"You need formal training and adequate experience before you go out on your own."
Study The Markets In Your Desired Areas
Not all cities, counties, or even states have the same markets for carpenters, remodelers, or new home contractors. Common construction projects you can consider first are:
Remodeling rooms
Door and window replacement
Building decks, patios, or pergolas
Replacing trims, moldings, or floors
Building garages or sheds
Building kitchen and bath cabinets
Replacing roofing
You can learn more about available markets that may interest you by observing what is going on in your city. Check with materials suppliers, architects, engineers, chambers of commerce, and other construction companies to get ideas. Some new business owners specialize in small projects that are easy to handle and produce higher profits, and then move into larger ones.
Create A Realistic Business Plan
"Fail to plan and you plan to fail" is something we have heard before, and it is still true. Even a rudimentary plan is better than none. You need a well-constructed professional business plan for the first three years of your new endeavor.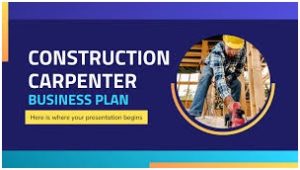 The U.S. Small Business Administration has SCORE counselors who will help you create a sound business plan free of charge. They also provide professional advice on all business functions you will encounter. Conduct online research to also learn all you can about plans and how to operate your construction business.
The more time you spend upfront planning your business, the easier it will be and you will make fewer mistakes. Hire the best employees you can find and train them well for success.
Start Your Construction Business And Go To Work
Once you earn a degree and gain some experience, it is time to complete your credentials. The following list is relatively easy to obtain and do not delay getting it all together:
Purchase the correct business insurance
Become licensed and bonded
Review your business plan
Obtain necessary financing
Purchase your tools and equipment
Purchase a truck or van
Select the best advertising and promotion tools
Obtain some software packages that explain how to start a construction business and build houses. Find some customers and obtain referrals from them. Construction is an exciting career, apply yourself fully every day, and enjoy it. Call us today at (877) 591-1070 for more information about all our programs!
For more information about graduation rates, the median debt of students who completed the program, and other important information, please visit our website: https://www.iticollege.edu/disclosures