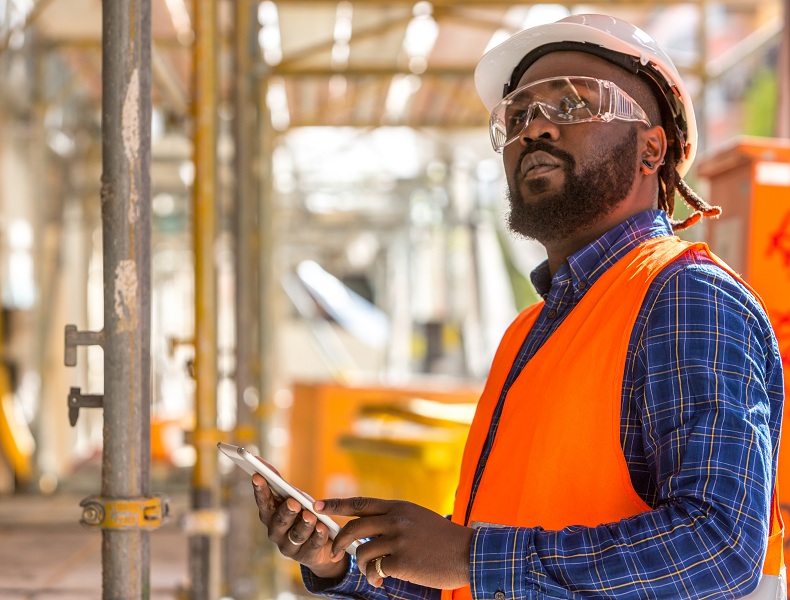 Communication is the lifeblood of any relationship. Construction managers know that effective communication must be practiced or problems will occur. They maintain regular contact with all necessary stakeholders in projects to meet their expectations, create quality work, reach deadlines, and stay within the budget.
Construction and project managers first establish a chain of command to keep communication organized. They should be clear and concise in all written and oral communication. They listen to and respect other peoples' ideas and criticism although they do not use all of them. Managers must keep all conversations and directives on a professional level to be effective leaders. Much of communication training comes from earning a college degree.
Effective Communication in Construction Management: Chain of Command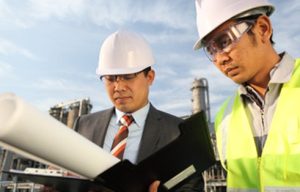 A chain of command is generally specified in the construction contract between the client and the general contractor. Typical communication goes through the architect (if used) to ensure the work meets the plan's specifications. If no architect is used, the contractor converses directly with the client/owner.
The general contractor communicates information to the subcontractors and suppliers, and they relate back to the contractor. If superintendents are used on projects, they become the main point of contact for the contractor.
Any communication not specified in the contract documents must receive authorization. Examples are changes in the scope of the projects, scheduling, or budgeting. The approval must be reported through the proper channels. Clear lines of communication are essential to the success of any construction project.
Everyday Written and Oral Communication
Construction managers engage in meaningful written and oral communication through several media. They use phones, emails, texts, laptops, websites, and personal communications. They use all these media to accomplish these tasks:
Assign tasks and responsibilities to work for crews
Coordinate with stakeholders, especially clients
Coordinate with architects, engineers, and inspectors
Manage and motivate workers
Order supplies, materials, and equipment
Locate the right subcontractors for each job
Report the progress and completion of the work
Much of a manager's workday consists of communicating with the right people to get quality work done on time and within the proposed budget. They must also manage delays due to inclement weather, shortage of labor, and delayed materials.
"Communication is the lifeblood of any relationship. Construction managers know that effective communication must be practiced or problems will occur."
Effective Communication in Construction Management: Clear and Concise
All communications must be clear and concise to avoid any ambiguities or create lost time. Before delivering any messages, managers should let someone else read them when possible to make sure they are understandable. This simple idea will eliminate many errors and help keep the work flowing smoothly. These ideas will help managers improve their communications:
Talk with people, not at people
Do not repeat yourself too much
Involve others in the conversations
Be transparent with others
Ask open-ended questions
Stick to the facts
Use an active voice
These simple ideas will go a long way to achieving construction goals and plans.
Listen to Other People's Ideas and Critiques
No one has all the right ideas, and this is why managers should listen to other people's ideas and critiques. Actively listen to all stakeholders' concerns and questions to understand each other. Some stakeholders will offer constructive criticism about some of your ideas. Instead of becoming offended, try to understand their point of view. Their ideas may be better than yours.
Sometimes people want to express something and just want you to listen. Show respect for what they say and acknowledge you understand what they mean. You may not always agree with them but listening carefully can build the kind of respect you need.
Effective Communication in Construction Management: Keep It Professional
Delivering and receiving messages in a professional manner go a long way. It is best to stick to the facts and avoid personal opinions and biases. This practice helps you generally avoid:
Arguments and hurt feelings
Delays in the work schedule
Ordering incorrect materials
Wasting money
Labor disputes
Accidents and injuries
Redoing some of the work
Devastating lawsuits
Professional communication with all stakeholders produces the kind of results you want to achieve in construction projects. Although they will not all be perfect, they will produce higher-quality work.
Learn More About Communication in College
Be on your way to becoming a professional construction manager by graduating from college. ITI Technical College offers an Associate of Occupational Studies (AOS) Degree in the Construction Management Program. This quality training and education program will help put you in the driver's seat for an entry-level job. Contact us today for more information.
For more information about graduation rates, the median debt of students who completed the program, and other important information, please visit our website at: https://iticollege.edu/disclosures/