If you're thinking about taking a positive step in your career by enrolling at a construction management school in Baton Rouge, then you'll need to have a strong understanding of what the training will consist of. Being prepared for your learning will not only help you to understand what will be covered throughout your degree, but it will also help you to brush up on any skills and knowledge that you already have.
If you plan to study at ITI Technical College, here's what you'll need to know about the program.
Your Construction Manager Training Will Include Construction Mathematics
A lot of what you will do as a construction manager will include looking at complex charts, CAD diagrams, and other drawings. You'll need a strong understanding of general math, and the program will go on to develop your skills in geometry and trigonometry. At ITI Technical College, we use industry-standard programs like AutoCAD, so some preliminary knowledge and familiarity with a program like this can help you in your education. Learning as much as you can before the program, will help you to understand and process what you are taught in workshops and lectures.
Construction Manager Training Will Help to Develop Your Professional Communication Skills

When you work in construction management you will have to deal with multiple teams and individual stakeholders throughout any project. Not only will you need to be competent at the core functions of your job, but you'll also need to be an expert at talking to and influencing people. If you have leadership skills, that will be a bonus, because you'll need to motivate members of a construction project and ensure that everyone is working towards the same goal.
If you had previously thought that construction management school in Baton Rouge would be all about the technical aspects of managing a project, then you might be surprised to learn that a significant part of the program will focus on professional communication and the use of software for administrative business tasks.
A Degree is Suitable for Graduates as Well as Construction Professionals
Our program is not just for high school graduates who are looking for a career path. Plenty of experienced construction workers and even professionals from other industries choose to study construction management at ITI.
If you are currently working as a laborer and want to expand your future opportunities and build on your existing knowledge of construction processes and the overall industry, then the construction management school in Baton Rouge can give you the competitive edge that you need to step up into a more senior role.
Training is the Best Way to Find a Job in the Industry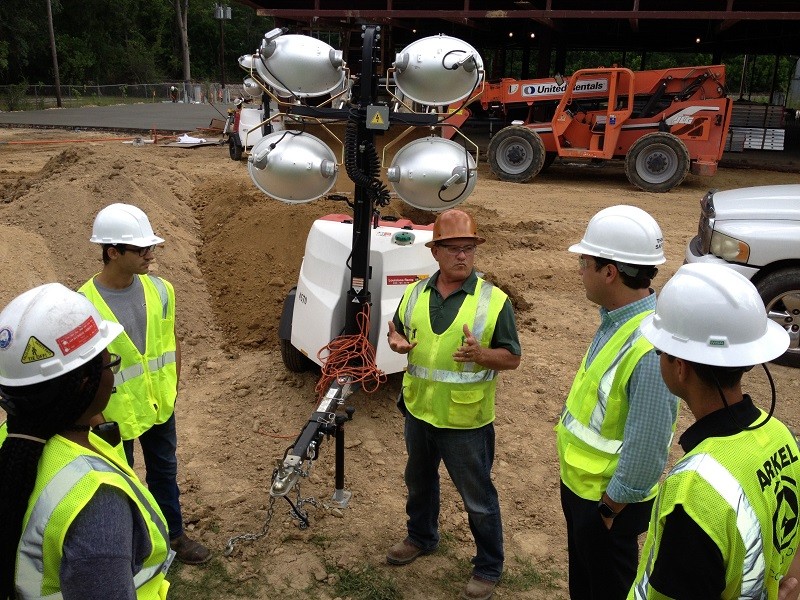 Construction managers are typically chosen because they have construction experience and a degree related to the field. Another way to get into the industry is to take a specialized degree course, such as the one offered at ITI Technical College. By completing our Associate of Occupational Studies (AOS) Degree in Construction Management you will be able to show employers that you have the necessary knowledge and skills to provide value to their organization.
The job growth in the industry is positive according to BLS.Gov and jobs are increasing at a rate of about 5%, which is expected to continue up until 2024. The median salary for an experienced construction project manager is more than $89,000 per year, which means that you'll have plenty of opportunities to earn good money when you complete your training and get some experience in the industry.
If you don't want to have to start outperforming physical construction work, then our training program will be a huge asset and a stepping program for your career.
Call Us Now to Get Started
If you're ready to make a positive move toward your career, simply call us today to discuss program requirements and upcoming enrolment schedules.
For more information about graduation rates, the median debt of students who completed the program, and other important information, please visit our website: https://iticollege.edu/disclosures/